How to Download Aadhar Card Online using UIDAI
Aadhar card Download : you must have an Aadhaar Enrollment Number or Aadhaar Number. After this, you can easily download your Aadhaar card online and take a print of it and use it for any purpose. The Unique Identification Authority of India (UIDAI), the organization that issued the Aadhaar number, has launched a new service on an experimental basis. If you have lost your Aadhaar card, then you can ask for a reprint from UIDAI website by paying a nominal fee. You can also make a PVC card and its fees is also Rs. 50.
Download Aadhar card Online | uidai.gov.in
If you want to download your Aadhar card then Go to uidai Aadhar card Website https://uidai.gov.in/ and open it.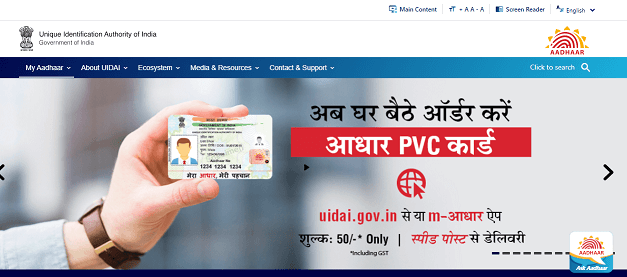 Next to Select from menu to My Aadhar, will open a drop down menu and select to Download Aadhar.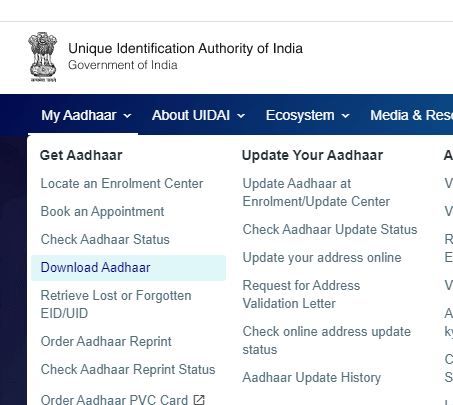 After Show form to fill all Details, if you have aadhar number then select aadhar number
if you download first time then select enrolment ID otherwise select Aadhar Number.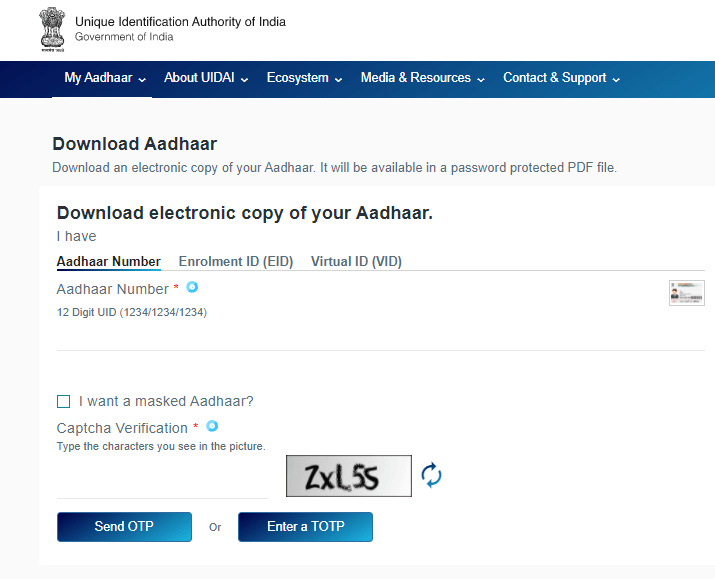 After you fill all details and captcha Code, you get OTP in your mobile
Enter your OTP And Download your Aadhar card
The e-Aadhaar card will be downloaded to your computer. It will be password protected and will open only after entering the PIN code of your residence. You can save it in digital format or take a print out of it.

Keep in mind that the password of the downloaded aadharcard downloaded file of Aadhaar card will be 8 characters. In this, the first 4 letters of the name given in the Aadhaar card and then your year of birth will have to be written. For example, if your name is Suresh and your year of birth is 1990, then your password will be SURE1990. You can reprint you aadhar card at uidai website and make order PVC card of your Aadhar card.
Read More :