AP CCE LMS (Self Learning) | Online User Registration, Login & Courses List 2020-21
AP CCE LMS (Self Learning Management System) |Registration CCE LMS AP | CCE Learning Management System Andhra Pradesh, Find out How to Register & Login?
Andra Pradesh government has taken an initiative to provide the students with the best education. This is being done via CCE LMS. The Facility is available at the official website @ ccelms.ap.gov.in. CCE LMS learning enables a student to learn from anywhere as well as get a quality education.
In this article, we are sharing the Process of Online Registration at AP CCE LMS Portal, How to Login and Info Regarding checking the Available Topics & Courses List.
AP CCE LMS | Self Learning Portal by Andhra Government
Andra Pradesh government has a motive to turn out its state as an educational hub. The Govt is adamant to provide the children with quality education to empower themselves in the areas of knowledge and skills. To get the benefits of the self-learning management system, students need to enroll themselves in the courses they are interested in.
AP CCE LMS (Self Learning Management System) provides various learning sources such as SWAYAM, NPTEL, and SWAYAM PRABHA.
The contents are available in the English and Telugu languages.
Key Features/Benefits of AP CCE LMS
AP CCE LMS provide encouragement for self-learning education among the students.
This helps to introduce computer-based studies for students who is interested in self-learning.
Online studies will help students to learn basics in innovative ways and clear their concepts easily.
When all the senses work at the same time students get more interested and involved in the subject. So self-learning activates senses such as eyes and ears of students which results in better understanding.
CCE LMS AP Online Registration 2020 | Register for Self Learning Management System
By registering or login in AP CCE LMS, one can easily access to the self-learning portal. Without registration, one can only watch the study video but cannot access to the self-assessment tests, which are also very useful.
The process to register under AP CCE LMS (Self Learning Management System) is as follows –
Go to the official web portal of AP CCE LMS @ ccelms.ap.gov.in. from the link presented here.
Click on the "Register" link to Get Registered
If you are already registered under AP CCE LMS (Self Learning Management System), you just have to log in to the portal by providing your username and password and enjoy the study videos and self-assessment tests for better learning and understanding.
Note: It is Important to register on the web portal of AP CCE LMS (self-learning management system) to enjoy all the benefits of the official website provide.
When you arrive at the register page, the portal will ask you some information about the students such as name, gender, password, mobile number, email, date of birth, user type in which you will select that you are a student or a faculty, college type and name of the college.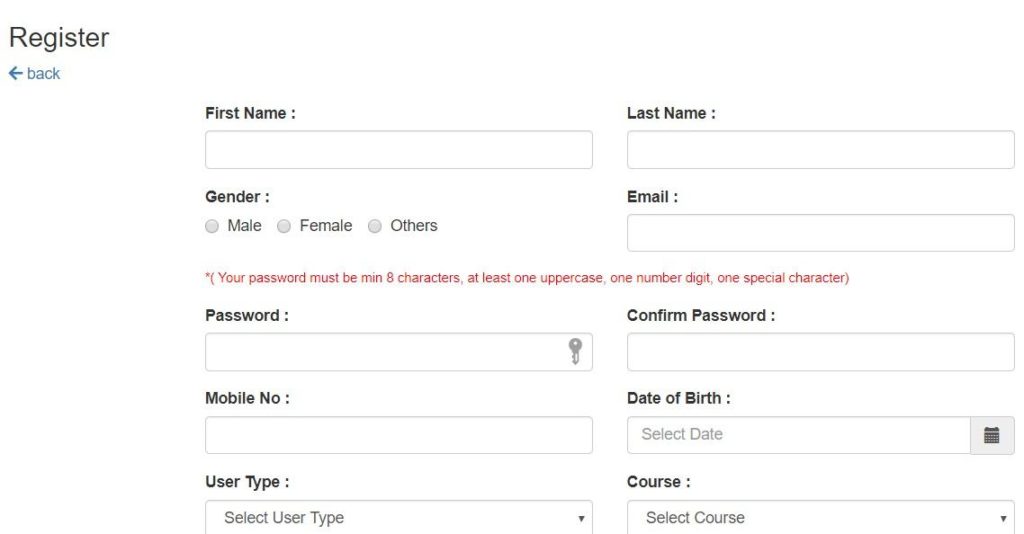 After this process, you have to fill the correct captcha code and press the register button.
After pressing it you will get register in self-learning management system where you will find all the study videos, self-assessment test and all the study material one need to have.
This whole process of registering for the self-learning system is quite simple.
Andhra CCE LMS Login @ccelms.ap.gov.in
Once you have successfully registered following the Steps given above, the next important step to is to Login into your Account.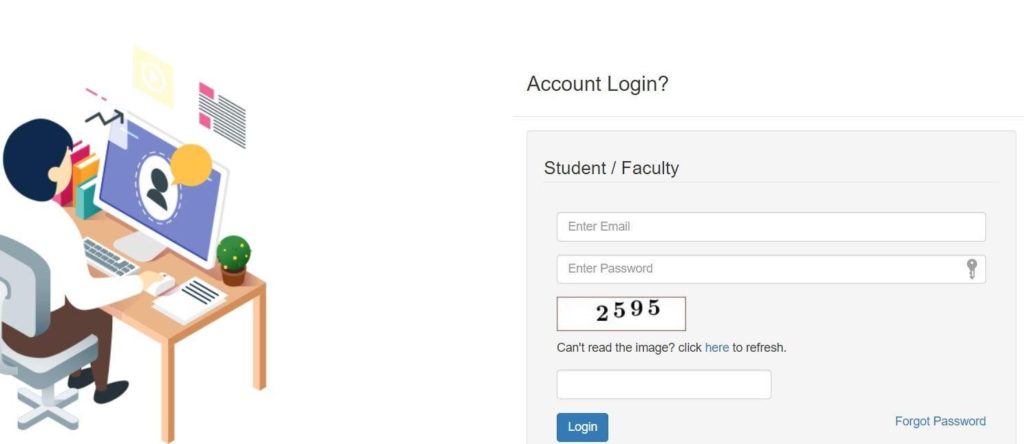 To login to your Account, Click on the Login Link on the Top Right Corner
Enter your Username, Password and the Captcha code present on the Screen to Login
After Successful login, you will be taken to the Dashboard from where you can choose topics of your Choice and Start Learning.
CCE LMS Andhra Topics/ Course/Program List 2020
Now, let's find out how to view the complete list of Programs available at the CCE Learning Portal. Follow these Steps to See the Latest List of Courses yourself:
Student Programs
Visit the Students Program Page from HERE
Click on the Program of your Choice and Start Learning
Gpapers, Course List
To check out the available courses, Visit THIS PAGE
You will see a list of various courses there
We hope this article gave you detailed information regarding Andhra Pradesh Self Learning Portal i.e. AP CCE LMS. How to Register Online, Login at the Portal and View Courses, Programs List. If you still think some information is not clear, you can share your suggestions and questions in the comments section.
Frequently Asked Questions
What is LMS?
LMS is learning management software that helps the students to learn better and understand various courses.
What are the benefits of LMS?
Easy to understand any course, administration, documentation, tracking, reporting, and delivery of educational courses, training programs, or learning and development programs.
Is the LMS accessible to a particular group of users?
You can invite a group of people but it is not specifically for a particular group of people or users.
What is the difference between the Mana TV lesson and the LMS lesson?
MANA TV lessons are video lectures whereas LMS lessons are directly telecasted through satellites. 
Is the content available only in the English medium?
No. You can find content in English as well as Telugu languages so that it will be easy for the students to learn and grasp.
What are the advanced features in LMS?
Easy to learn, supports Synchronous learning, Calendaring. Check notifications and so on.
 How can I give my Feedback on LMS?
You can provide feedback on various lessons and also rate them. Once you are registered then you can access the feedback option.
What are the subjects covered in LMS?
Subjects related to conventional and Restructured Undergraduate courses in Andhra Pradesh are covered here.
Can I access the content without registering it into Portal?
No. In order to access the content, you need to get registered with it. 
Can I download the content in LMS?
Yes, you can download Video lectures, handouts and powerpoint presentations.
Hello friends, if you want any kind of knowledge that is related to 'AP CCE LMS Registration', then you can tell us in the Comment Section below this article. We will answer your questions etc. within 48 hours. We request you to like our Facebook Page and share it with your friends. Thank you.
Read more
File Cybercrime Complaint Online & Check Status @cybercrime.gov.in Portal