How to Apply Conductor Licence online in Mizoram
Conductor Licence is very important for who want to doing job for conductor in Mizoram. Conductor licence can issued by the concerned Mizoram RTO office and will make online using Parivahan website. Parivahan's website provide to apply online conductor licence. "conductor", in relation to a stage carriage, means a person engaged in collecting fares from passengers, regulating their entrance into, or exit from, the stage carriage and performing such other functions as may be prescribed. In this post, guide to "How to Conductor Licence apply online in Mizoram ?".
Apply Conductor Licence online in Mizoram
Government bus need a conductor and driver if anyone want to job as a conductor, then they must have a licence. In this post, we provide information for conductor licence such as a require document, eligibility, how to apply conductor licence online and fees details in Mizoram.
Read More : How to Change Photo and Signature on Driving Licence in Mizoram ?
Required Document for Conductor Licence in Mizoram
Application form
Passed SSLC/Equivalent Exam Certificate
First AID Details
Medical Fitness Certificate
Address Proof
Identification Proof
How to Apply Conductor Licence online using Parivahan in Mizoram?
Anyone want to apply for conductor licence online via parivahan website in Mizoram then need to open parivahan website : parivahan.gov.in/. and select main menu to Online Service to Driving Licence Related Services.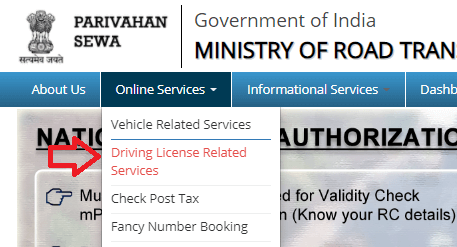 Now Select your state.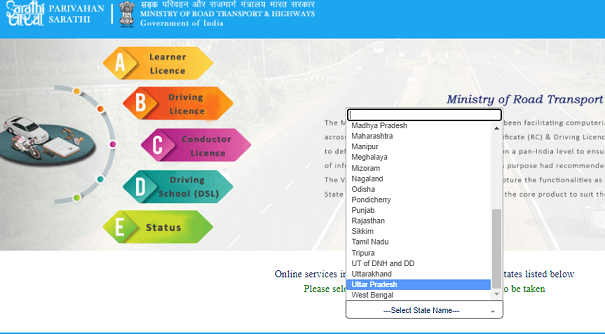 Select main menu to Conductor Licence to New Conductor Licence.

Show Instructions for Application Submission and click on Continues button.

Provide Required Information of Applicant- Name of the Applicant, Relation, Full Name as per Records, Gender, Date of Birth, Educational Qualification, Blood Group, Phone Number, Email Id, Mobile Number.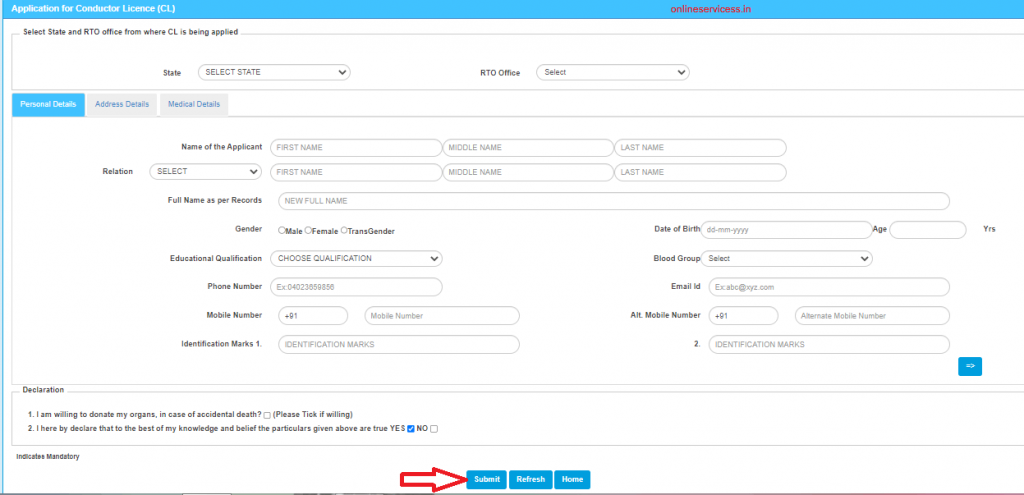 Provide Detail information on Address Details (Present Address & Permanent Address)

Provide Detail information on First AID Details, Medical Fitness Details

Click on Declarations and Submit button and next upload document for Address Proof, Identification Proof, Blood Group.
After uploaded document, Go for Make online Payment. Then Go for Book Slot after successful Payment
Visit RTO for submission of Application and Document Verification.
Read More :