How To Check Driving Licence Application Status – Sarthi Parivahan
How To Check Driving Licence Application Status using parivah website, firts things, From the time the application form and documents are submitted, the RTO claims that it can take at least 30 days for the driving license to be delivered to the registered address. While most people receive their driving license within these 30 days, it can take longer for some due to some issues with the verification process or some other steps in the process.Check Driving Licence Application Status
Check Driving License Application Status
Step 1: Go To the official website of the parivahan Transport Service https://sarathi.parivahan.gov.in/sarathiservice6/stateSelection.do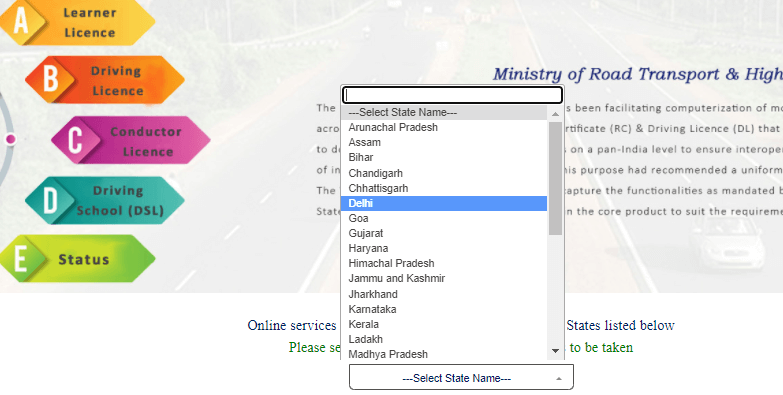 Step 2: On the Sarathi Parivahan Main Page, you will be asked to select the Your Particular State you took the DL(Driving License) service from. Please choose the respective state and proceed Next Steps.
Step 3: On Sarthi Parivahan Website your Can See right-hand side, under main menu to select Application Status.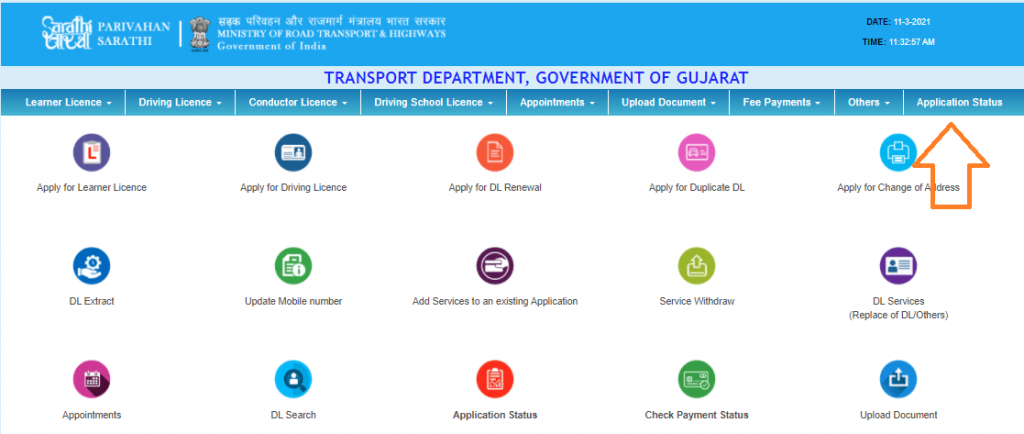 Step 4: Select "Application Status" From the options.
Step 5: Once you can choose "Application Status", you will be asked to enter the Application Number and your date of birth(DD-MM-YYYY) formate, and click on "Submit" Button.

Once you submit the Licence information Details, you will see the status of your driving licence application Status on your Screen.
You Can Also Check Learning Licence Status with Mobile
You can check the status of your driving license right from home. It is possible that you do not have a laptop or computer. If you have a smartphone, then you will not need a laptop and a computer. You can visit the official website of the Department of Transport from Mobile. After visiting the website, you can check your status in the same way
Read More
I already have 2 wheelers license in india. Now I want to obtain a 4 wheeler license as well. How can I add a class to existing license?