Gram Swaraj e-learning Portal | Registration, Login, Course List
Gram Swaraj e-learning Portal :The Central Government has recently launched "Gram Swaraj e Learning Portal". Through this website people will be able to take knowledge of rural development from home, apart from this, not only will they be able to read online through this portal but they can check all the details of courses on this portal.
Today we will tell you through this article how you can register on the GramSwaraj e-learning portal. Also, we will tell you which courses you can read through this portal. If you also want to register yourself on this portal, then read this article till the end.
Gram Swaraj E learning Portal benefits
Through "Gram Swaraj e-learning platform" you can read the help of this portal to 43 different courses like Panchayati Raj, Skill Development, Livelihood, Social Audit and you can also get certificates through this portal. You can register yourself very easily on the portal. After getting registered on this portal, he can study any course according to his interest. They will get the option to choose the course in the course section. This portal is designed for the development of rural people, through this portal anyone can read the course.
Gram Swaraj E Learning Portal Registration
First Go To Official Website
After this, the home page of the website will open in front of you, after going there, you have to select the Register option.

After clicking on the link, your registration form will appear, fill all the information asked in this form carefully. After this you submit it.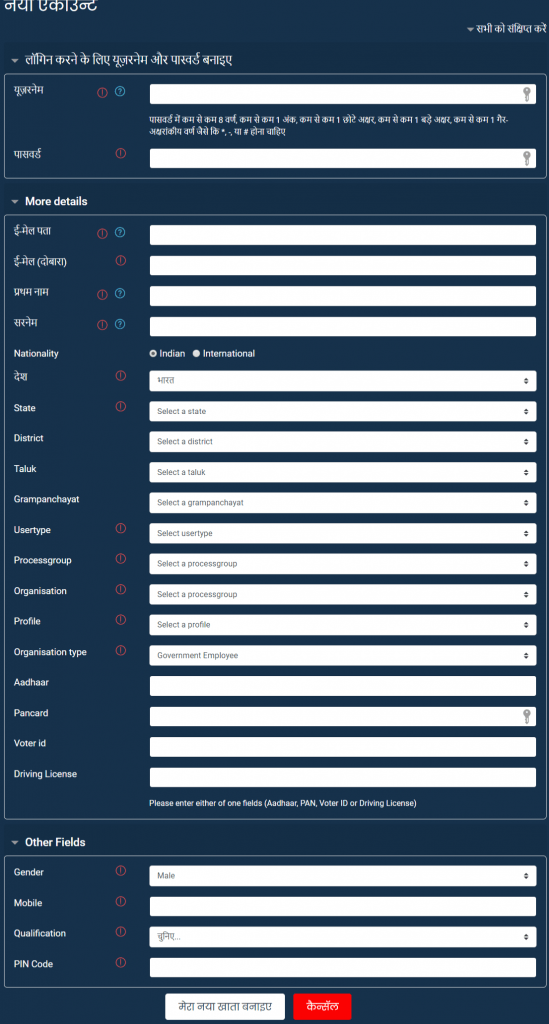 In this way, you can register on the website and create your account.
Gram Swaraj Portal Login
Let us now know how to login after registering yourself:
Go to the official website first
Now you have to click on the "Sign in" link

After this, you login by entering your username and password.