How to register for covid vaccine dose in India
Vaccine is best way to protect Covid-19 so every one get vaccine in India. Government launch CoWix portal for vaccination, Co-WIN application is the digital back bone for the vaccination drive in India. Age 18+ need a register for covid vaccine in india. The CO-WIN application will facilitate the citizen with an option to register and schedule
the vaccination session online in Centers of their choice. The Citizen self-registration module will ensure fool-proof identification of deserving candidates for receiving the vaccines.
Importance thing
Online registration and appointment is now open for 18 to 44 age group.
Walk-in registration and appointment facility is currently not available for 18-44 age group, only online appointment can be taken.
Appointment for Age 18 to 44 is based on slots made available by the private vaccinations centers as well as the respective state government.
The minimum age for each vaccination center is displayed with the name of the vaccination center. Appointment slots are available where the age displayed is 18+.
More Appointment slots will soon be offered. If slots are not currently available, please check again after sometime. We request your patience and understanding.
To add multiple individuals in a single Dose 2 appointment, the vaccine and Dose 1 date must be same.
The second dose of COVAXIN should be taken between 28 days to 42 days after the first dose. The second dose of COVISHIELD should be taken between 28 days to 56 days after the first dose.
Process to register for covid vaccine in India
Online register compulsory for 18 to 45 age group, First visit coWin portal of vaccine drive in india https://www.cowin.gov.in/home, open this website and right top show register/sign in your self click this button.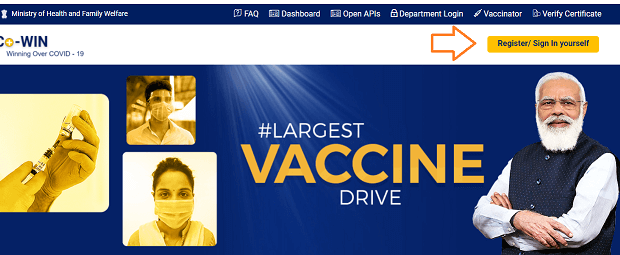 Now login or register using mobile number, enter mobile number and click on get OTP, you will receive OTP in your mobile and this enter.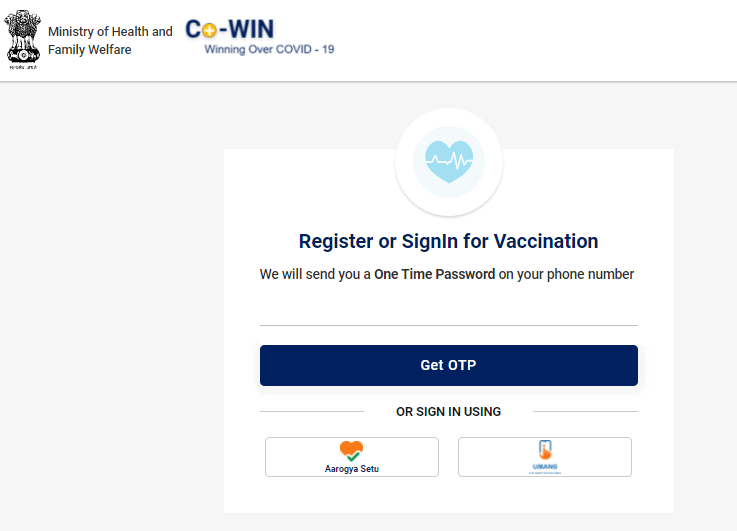 Screen show register member button, click it.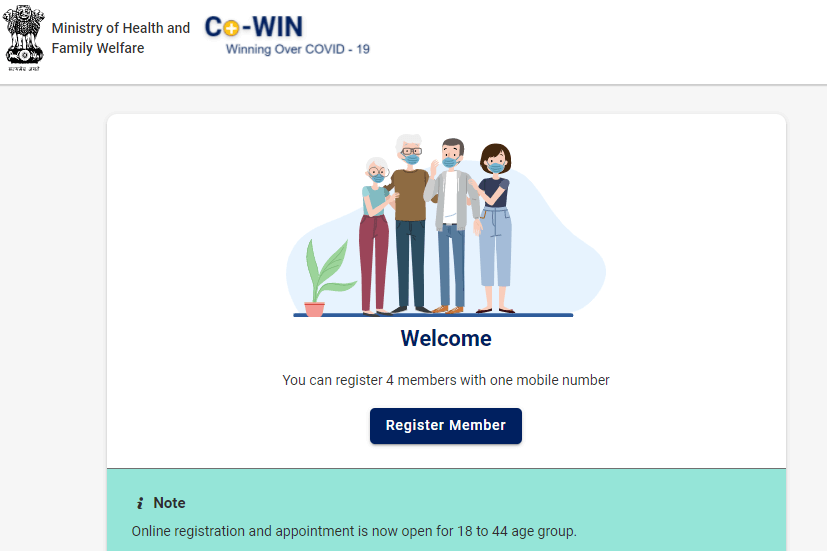 Open form, it is registration for vaccination and enter your details after click on register button.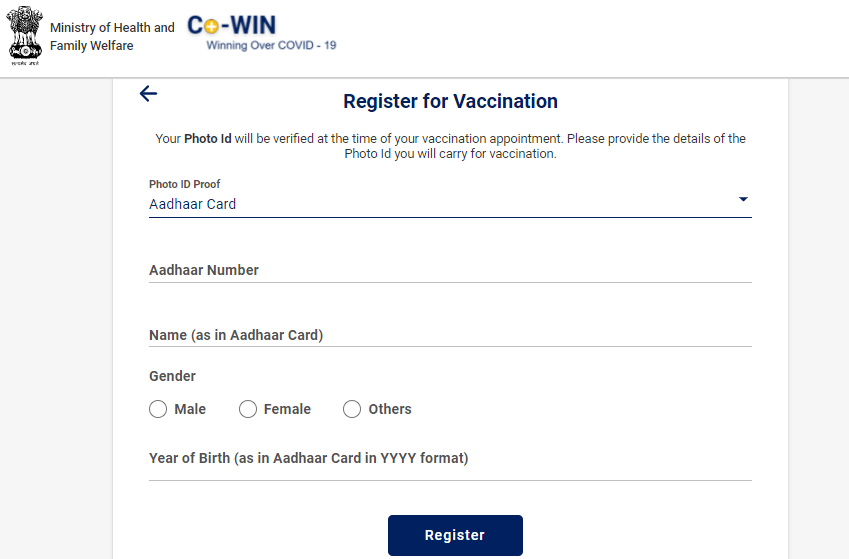 Now successful register, next is book appointment, right side show button "schedule" click it. show your name and schedule now button to click it.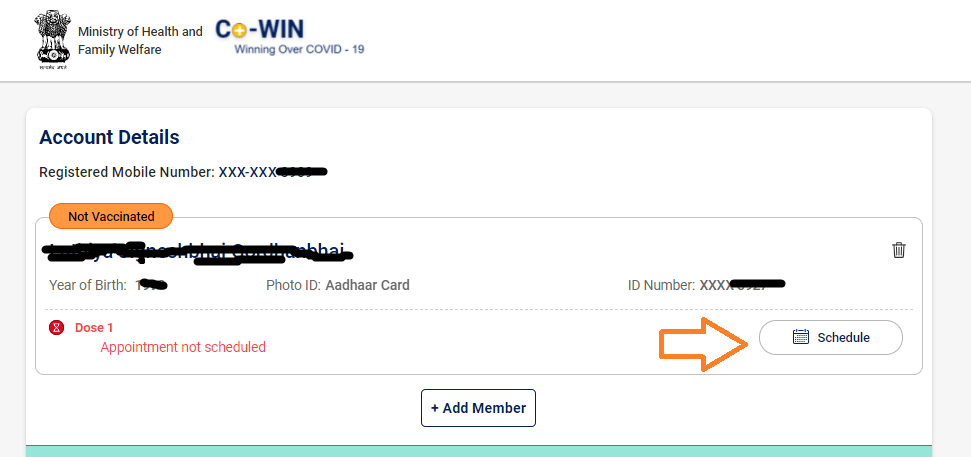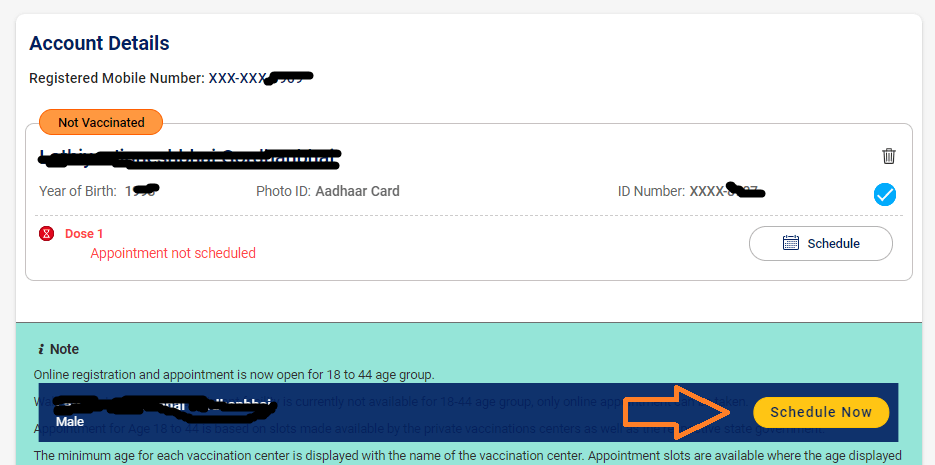 Search by PINCODE or district wise and book appointment.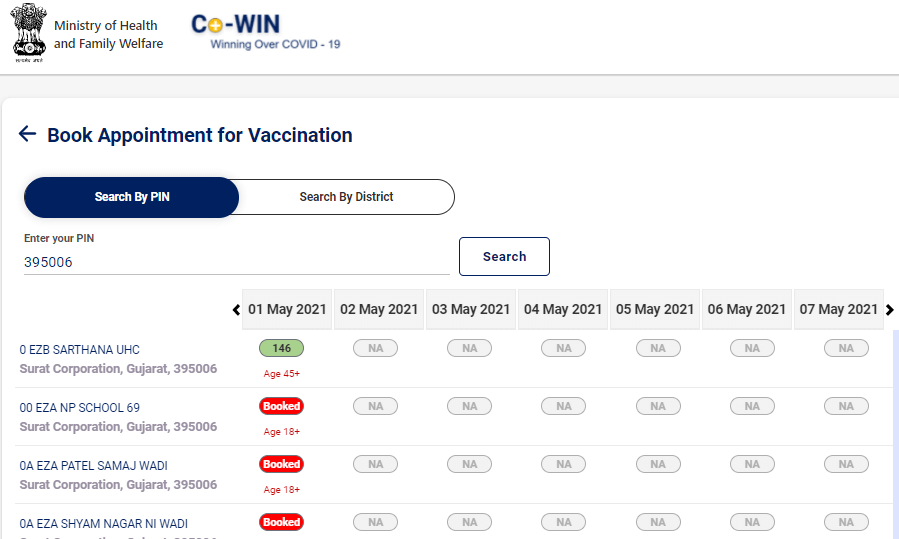 Select date and conform your book appointment for vaccine. show conform button, Once confirmed, the confirmation page with "Appointment Successful" message will be displayed
More information, how to register for vaccination : Click here
Help Line for vaccination in India
If you have any quarry or problem for registration please contact government help line number :
Helpline Number : +91-11-23978046
Toll Free Number: 1075
Source of information : https://www.cowin.gov.in/