How to renew 10 year old Driving License
Renew of driving licence will be a simple. after the Motor Vehicles Department (MVD) issued a new set of guidelines. Validity of driving licence is 20 year at present and those who want to renew it can apply one year before of expiry , then applicants need toonly pay normal fees which is of Rs 200. After Expiry date ,Rs 1,100 will be charged as fine for every year. Validity of renewed licence will also be reduced to maximum of 10 year, which is based on age.
Now Day ,you can renew 10 year old driving licence from home with help of www.parivahan.gov.in. You can start your renewal process from home by uploading required document. This faceless licence renewal system is introduced by state MINISTRY OF ROAD TRANSPORT & HIGHWAYS.
To renew 1o year old Driving licence in india ministry launch backlog system. Using this anyone can start renewal process from home using phones/computers. In India already many of RTO services are online and new one is added.
Before 2003-04 DL is in form of Old Book Driving License , but after 2003-04 is changed to smart card system.
Nowadays , all data can be access from one site all over Indian RTO office.various activities of RTO are brought under the direct control of the Ministry of Road Transport & Highways.It also Save a lot of crucial time by applying online for renewal instead of waiting in long queues.
How to renew 10 year old driving liecence?
We guide to how to renew your 10 year old driving licence step by step
Step 1 : Go to official parivahan website https://parivahan.gov.in/
Step 2 : Select menu to Driving Related Services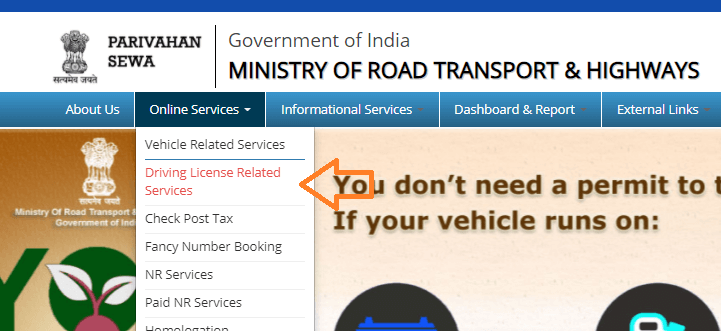 Step 2 : Now open new screen and Select your state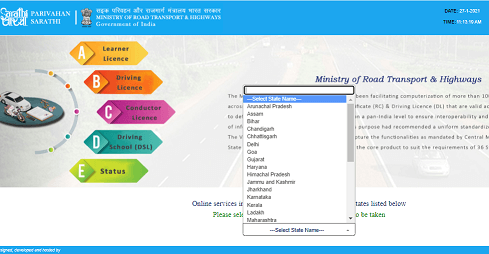 Step 3 : select from menu to renewal on DL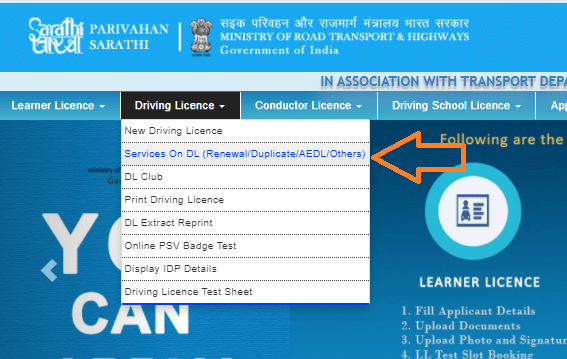 Step 4 : Now see instruction and Click on Continue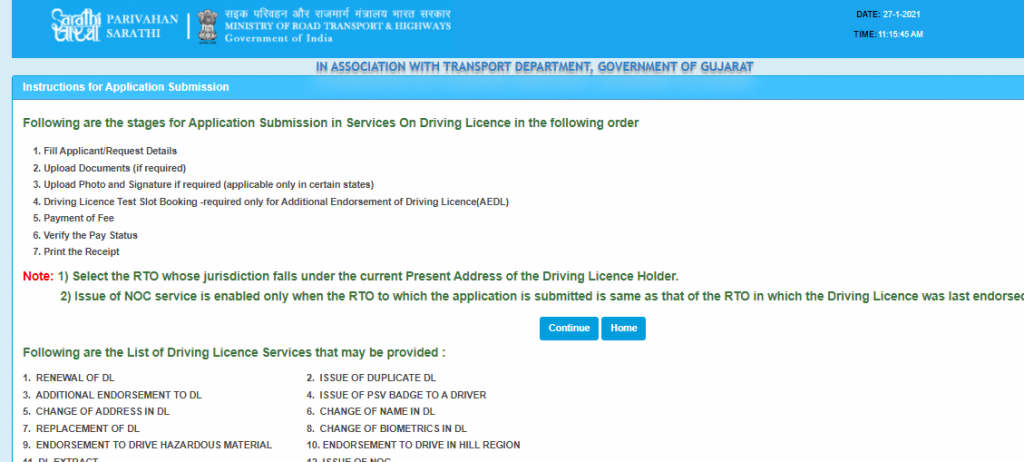 Step 6 : Fill this form and upload required data
Enter your Driving Licence Number(if your driving license not smart then first make smart driving licence)
Date of birth
Category of the Driving Licence Holder
Slect state
Select RTO or pincode

Step 7 : Now click on Proceed and show your driving licence and conform your details
Step 8 : Now click on upload Document and after complate upload document you can pay fees.
read this post to how to upload document and pay fees
Before, there were local server systemin Each RTO office due to lack of resource and under-developing technology , but after 2010 developed infrastructure all local server data is collected by Saarthi Software and it makes system centralized.