Check Learner Licence Application status online in Punjab
Learner Licence status Punjab : Learner licence Applicants can also use the Online Facility to Track the Status of their Driving Licence Application Online. if you submit your Learner licence application successful then You don't have to go to the RTO office for check your application status because online facility available vie sarthi parivahan website or regional transport website. driving licence is very importance for who want to drive vehicle. If you drive without a Driving Licence, you get fine. With the help of Sarathi Parivahn website you can make Driving Licence application online and take driving skill test at RTO office. after pass driving skill test for DL you will get driving licence. You can see the application status 30 days after passing the drive skill test at RTO.
Check Learner Licence Status in Punjab @ Sarthi Parivahan
Note that after 30 days, it will show the status of the application and need application number and mobile number for check your driving licence application status. In this post we will show you how you can check the Driving Licence application status via sarthi parivahan or regional website. This article is especially for those who have already applied for DL and Want to Check the Status of their Application. you can also check application status for apply for name chang in driving licence, address change, Add class, services on driving licence etc.
List of Driving Licence Status that may be provided
The following is a list of the applications you have submitted for driving licence then check your driving licence status :
learner Licence
Driving licence application status
Renewal Of DL
Additional endorsement to DL
Change of address in DL
Issue of duplicate DL
Replacement of DL
Change of date of birth in DL
Change of name in DL
Change of biometrics in DL
International driving licence
Procedure of Check Learner Licence Status in Punjab @parivahan.gov.in
You applied for Learne licence in sarthi parivahan website and you want to check your learner licence application status please follow below step :
Step 2: Select from the menu to online services -> Driving Licence Related Services.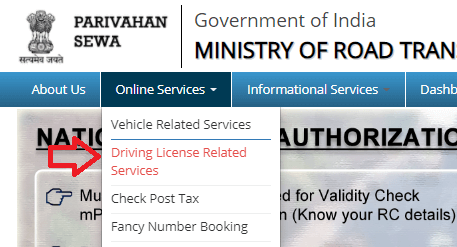 Step 3: Open new page and select your state.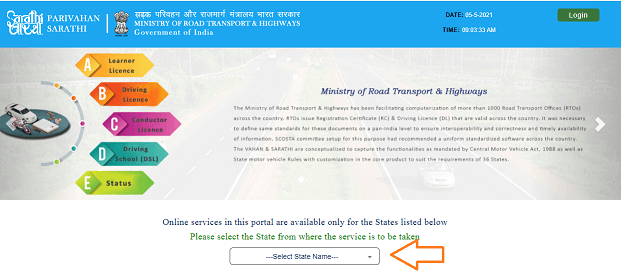 Step 4: Now select from main menu to "Application status"

Step 5: Enter application number, enter Date of Birth and captcha code.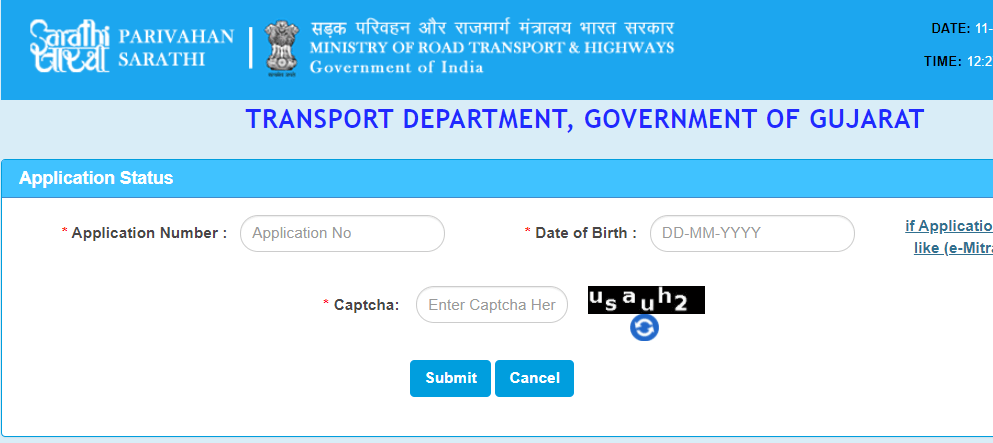 Step 6: Click on submit button and show your application status on your screen.
Importance thing when Check Learner Licence status online in Punjab
Sarthi Parivahan website will show status after 30 days after successful application submitted. when you check application status you need to application number and date of birth. Driving Licence validity is 20 year after you need to renewal your driving licence. Driving licence valide all over India.