Apply Learner License (LL) in Madhya Pradesh – Online Application
MP New Learner License Apply | Madhya Pradesh LL | LLR apply in MP | apply for learning license mp
Learner License MP : The process of applying for a Driving License is very simple. The process you followed for the learning license and permanent licence. We will explain in detail "How to apply for a learner licence in Madhya Pradesh" we hope that you will get complete information about it. we are going to explain the step by step process to obtain your MP new learning license.
Learner License in Madhya Pradesh | Madhya Pradesh LL Online Application Form
You want to learner licence in Madhya Pradesh then first need to apply for learner licence application, upload document and pay fees. after successful submit application, need a computer test given at near RTO office. if you pass the exam then you got learner licence in Madhya Pradesh.
How to Apply New Learning License (LL) in MP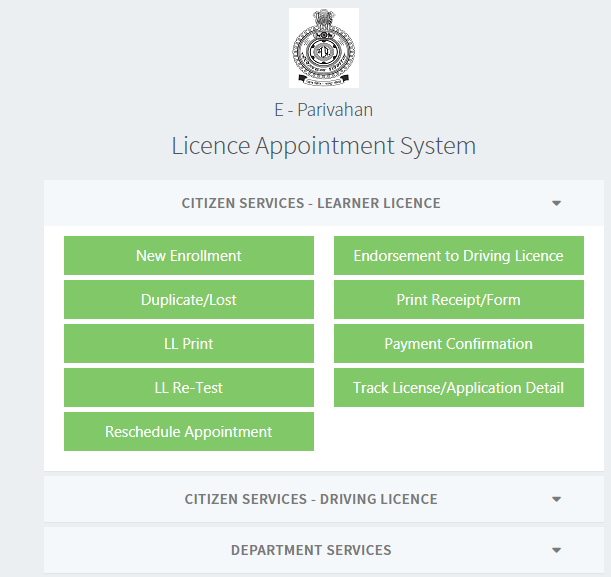 Once you have clicked on "new enrollment" you will see various options in front of you which have been classified into four points. The very first is you need to select your RTO.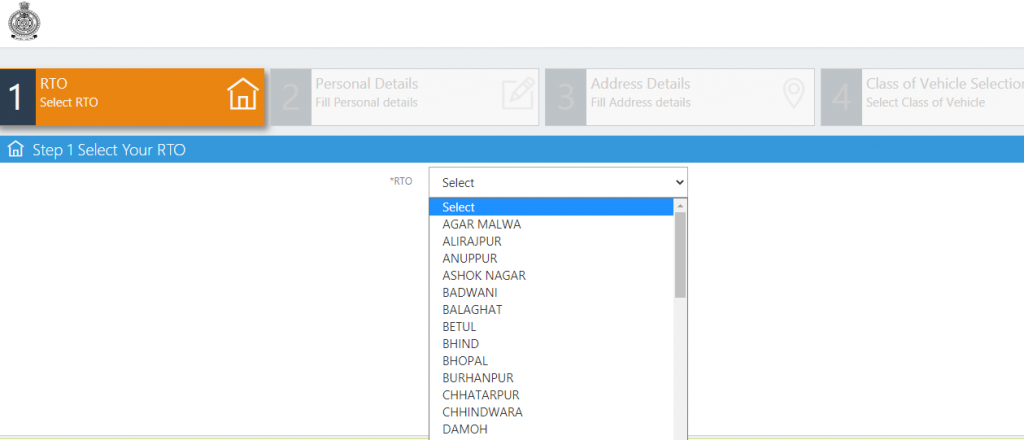 Once you select your RTO name and select your test exam appointment date and time.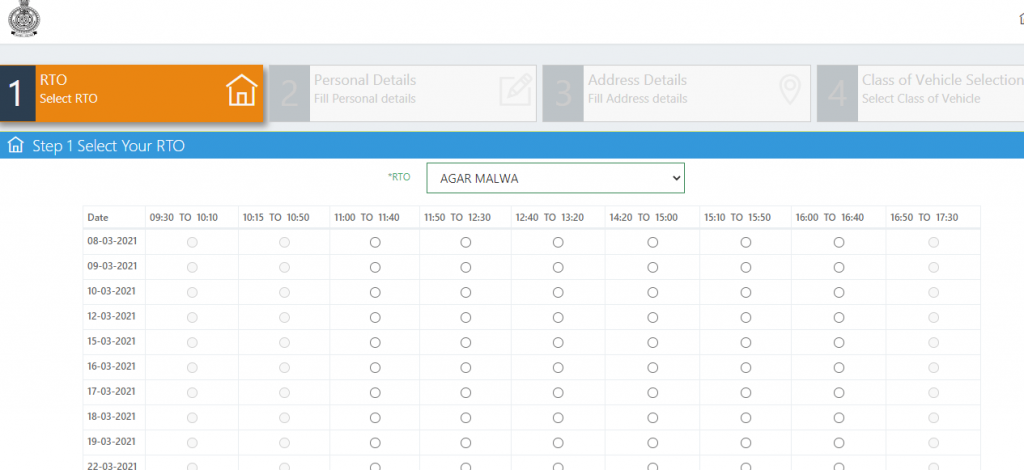 Now enter your details in form.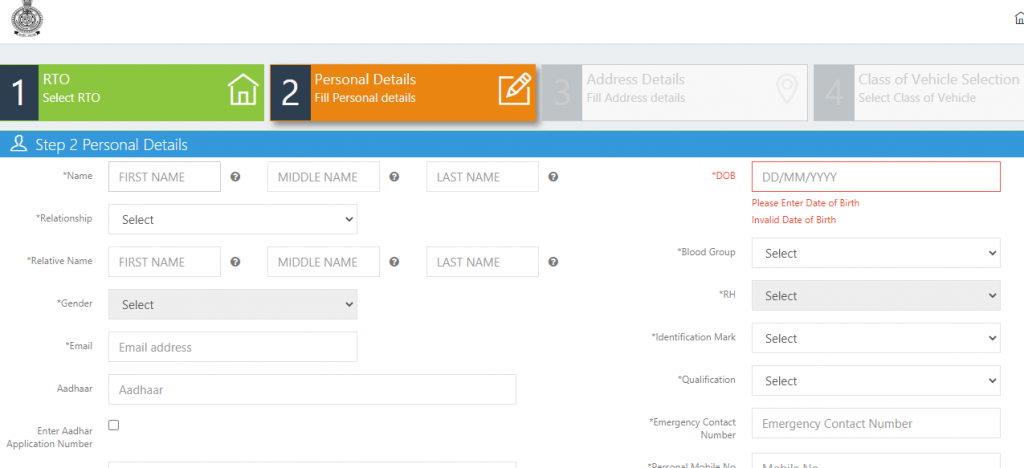 So when you have successfully filled in all the details, next step is enter your address and vehicle class types. after that you click on submit your application you will see that you have successfully applied for your learner license online. after you need to taken computer test. Once you get your learner license , wait for 30 days and then apply for New Permanent Driving Licence in Madhya Pradesh.
Documents required for Learner License in Madhya Pradesh
Fee of Rs. 150/- for each category of Vehicle applied (Plus Rs. 50/- for LL Test).
Applications in Form 1, Form 1A [Medical Certificates as issued by any M.B.B.S. doctor] and Form 2. [These Forms can be downloaded from website]
Three recent passport size photographs.
Proof of your ordinarily residing address any one of the following documents:

Electoral Roll (Voter ID Card)
Life Insurance Policy
Passport
Pay slip issued by any office of the Central Government or a State Government or a local body.

Proof of your date of birth any one of the following documents:

School Certificate
Birth Certificate