Ayushman Bharat Yojana : List, Eligibility, illnesses covered
This Ayushman Bharat scheme has been launched by the Government of India. All BPL families of the country will be given the benefit of this government scheme. Under this scheme, all the beneficiaries will be given health insurance of Rs. 5,00,000 / -.
Ayushman Bharat Yojana (PMJAY)
Not only this, all kinds of facilities will be made available in the hospital to all the beneficiaries under this scheme. Apart from this, whenever the patient is discharged from the hospital, the cost of treatment of Rs. 5,00,000 / – will be given by the Government of India. We want to tell you that under this scheme (Ayushman Bharat Yojana Registration), there is no need to make any kind of application because under this scheme, all the beneficiaries will be done according to the 2011 census, whichever person has the BPL card list. Name will be eligible for this scheme and he will be given the benefit of this insurance scheme.
MPJAY of the Critical illnesses that are covered
Prostate cancer
Coronary artery bypass grafting
Double valve replacement
Carotid angioplasty with stent
Pulmonary valve replacement
Skull base surgery
Laryngopharyngectomy with gastric pull-up
Anterior spine fixation
Tissue expander for disfigurement following burns
Ayushman Bharat Eligibility Criteria For Rural Area
1) Living in Scheduled Caste and Scheduled Tribe homes
2) No male member from 16 to 59 years of age
3) Beggars and beggars
4) No family of persons aged between 16 and 59
5) Families with at least one physically disabled member and no competent adult member
6) Landless families living as casual manual laborers.
7) Primitive Tribal Community
8) Legally released bonded labor
9) Families living in single roomed houses with no proper wall or roof
10) Manuel Mehtar Family
Ayushman Bharat Eligibility Criteria For Urban Area
Washerman / Watchman
Rip Picker
Mechanics, Electricians, Repair Workers
Domestic Help
Sanitation worker, gardener, sweeper
Home-based artisan or handicraft worker, tailor
Cobblers, hawkers and others providing services by working on roads, footpaths
Plumbers, masons, construction workers, porters, welders, painters and security guards
Transport workers such as drivers, conductors, helpers, vehicles or rickshaw drivers
Assistants, peons in small establishments, delivery boys, shopkeepers and waiters
How to See Ayushman Bharat Yojana List
If you want to check your name online in the beneficiary list, then you have to follow some of the following things, after which you can easily check your name online in the beneficiary list like –

After coming to the official website, you have to enter your mobile number and captcha code and click on 'Generate OTP' button.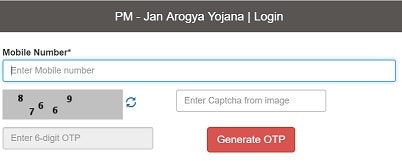 You will get one time password (OTP) on your phone, fill in the given space. Now select what you want in front of your state.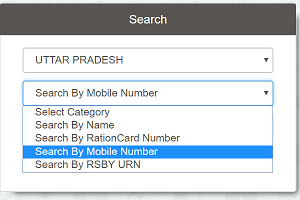 After that you have to select the category from which you can select from the given options, you can select anything. These options simply mean that by which means you will be able to see your name in the list, these are: By Name, by Ration Card Number, by Mobile Number and by National Security Insurance URN Number.
Now click on the search link. Now you can see the list related to this scheme on your screen.
Ayushman Bharat Yojana or Pradhan Mantri Jan Arogya Yojana is a health scheme of the Government of India, which aims to provide health insurance to the economically weaker people, especially the BPL holder.