How to Renewal Fitness Certificate of Vehicle in Mizoram | Vehicle fitness certificate renewal Mizoram
Renewal Vehicle Fitness Certificate in Mizoram : Central government launce new scrapping policy for vehicle if 20 year old a personal vehicle and fitness certificate for car, truck, bus or bike after 15 years, need to pass vehicle fitness test other wise scrap vehicle. when you update your vehicle RC book then need it. if you want to renewal your a vehicle fitness certificate for commercial vehicle such as a car, truck, bus and others then read this post. Importance questions will be answered in this post such as a How to renewal Vehicle fitness certificate online ?. All things done online using vahan parivahan website.
How to Renewal fitness Certificate of Vehicle online in Mizoram
Your vehicle is a 15 year old then you will need to renewal fitness certificate of vehicle in Mizoram then first go to Vahan Parivahan website : https://parivahan.gov.in/parivahan/. select main menu to Online Services > Vehicle Related Services.

Step 2 : Now select state from drop down menu. after select state redirect vahan parivahan website.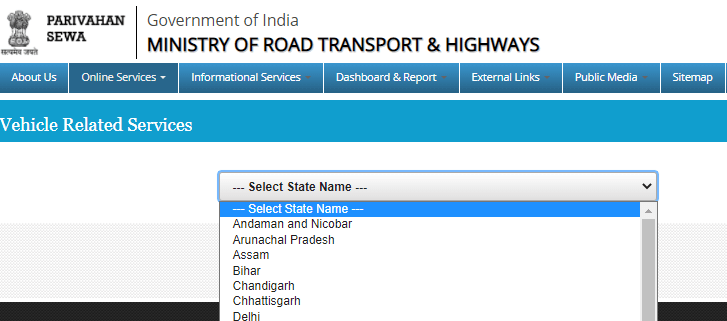 Step 3 : Open new page and left side have box to select state and RTO, click on proceed.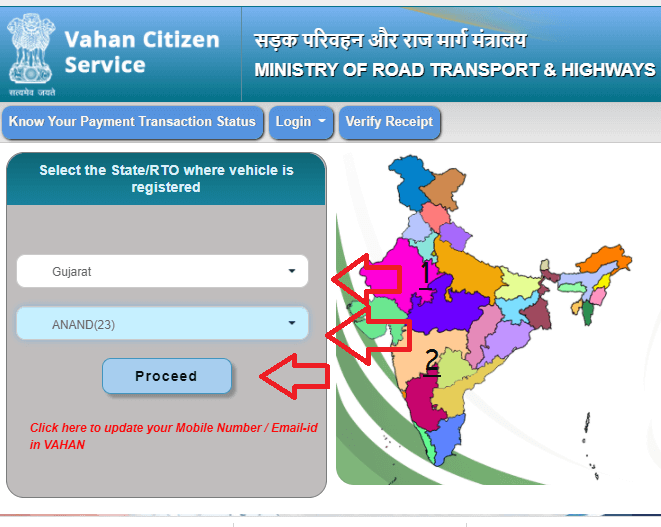 Step 4 : Now open vahan services portal and select main menu to Services > Vehicle Related Services > Application For Fitness Certificate (apply for renewal fitness certificate only for commercial vehicle).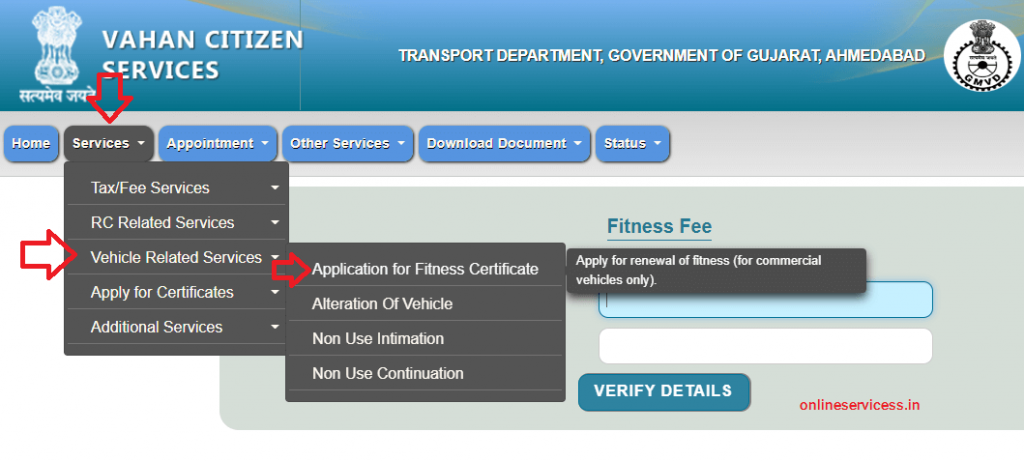 Step 5: Open instruction page and read all instruction carefully after click on I have read the Pre-check instructions Carefully.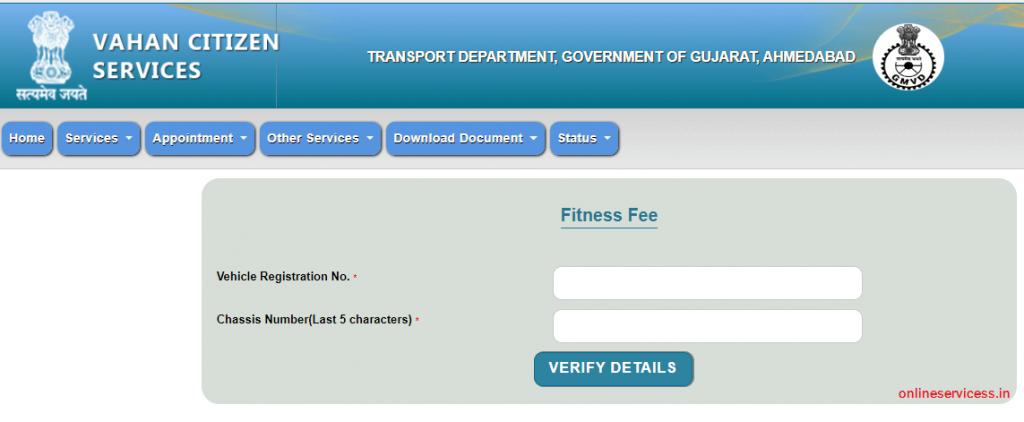 Step 6: First pay renewal fitness certificate fees so enter your vehicle registration number and chassis number. (if you don't know your vehicle chassis number
Step 7: After payment you need to a appointment for fitness certificate and fill application. will go to rto office with vehicle and document.
Document Requirement for Renewal of Fitness Certificate in Mizoram
Tax token
Registration certificate
Vehicle permit
PUC(Pollution Under Control Certificate)
Valid vehicle insurance policy papers
Note:
1. Vehicle Owners Are Also Informed That No Persons Including Driver Shall Be Allowed To Enter The Test Lane At Automated Fitness Center.
Fees of Renewal fitness Certificate of Vehicle in Mizoram
Conducting test of a vehicle for grant and renewal of certificate of fitness for motor vehicles older than 15 years.
Motor Cycle –

Manual: Four hundred rupees
Automated: Eight hundred rupees

Three wheeled or Light Motor Vehicle or Quadricycle

Manual: Eight hundred rupees
Automated: Twelve hundred rupees

Medium or Heavy Motor Vehicle

Manual: Twelve hundred rupees
Automated: Two thousand rupees

Any other type/Category of Vehicle

Manual: Eight hundred rupees
Automated: Twelve hundred rupees
Read More :