Ration Card Download or Reprint in Uttar Pradesh
Ration card download Uttar Pradesh : Food and Civil Supplies Department of Government of Uttar Pradesh has been launched a website to Download or reprint the ration card list online. If you are a resident of Uttar Pradesh and you had applied for a ration card, then perhaps you will also be waiting for the ration card to come. But perhaps you do not know that under the scheme being run by the Uttar Pradesh government, you can also get the UP Ration Card from home. For this you do not even need to go anywhere, just go to the official website and download the UP Ration Card and print it out. So let's tell you the complete information here.
UP Ration card Download or Reprint
The online copy of ration card is called E-Ration Card. This is an online copy of the ration card which can be downloaded from the official portal. In many government offices, the print of this online copy is also valid.
How to Ration card Download or Print in Uttar Pradesh
Download ration card online in Uttar pradesh then First of all you have to go to its official site : fcs.up.gov.in and click on " Ration Card list" Show in below image.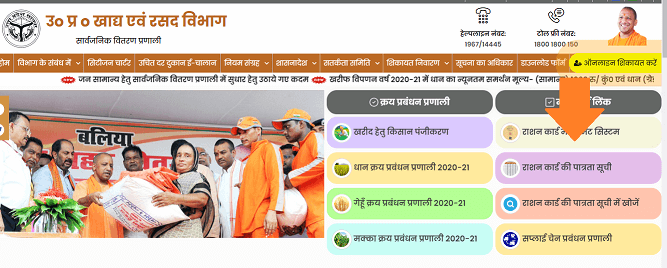 After clicking on the click button, you will have a new page open. After going to that page, you will have to click on Your The district.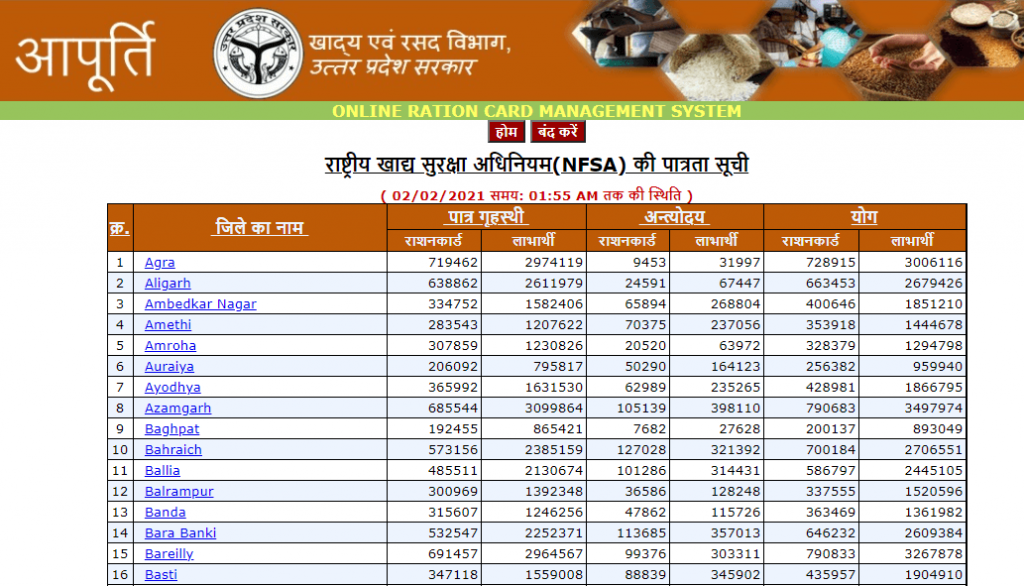 After click on your District name For example, you click on the district Agra, web page show two option first is urban area and second is rural area.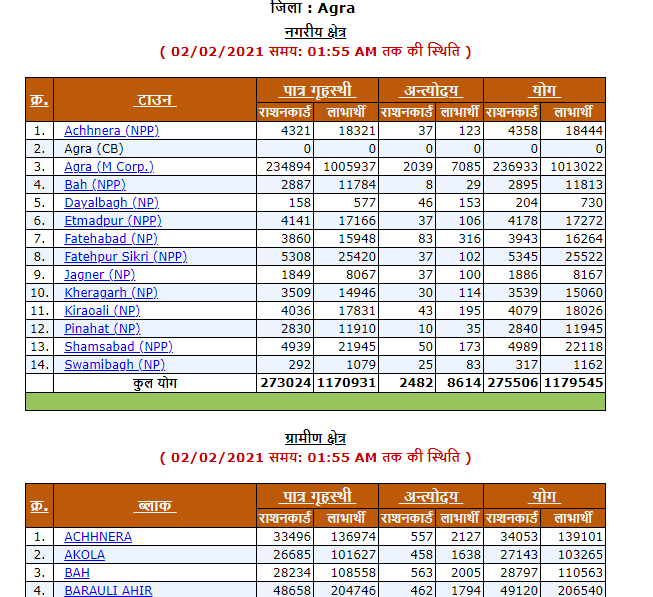 Now click your block or town. show your ration card shop name.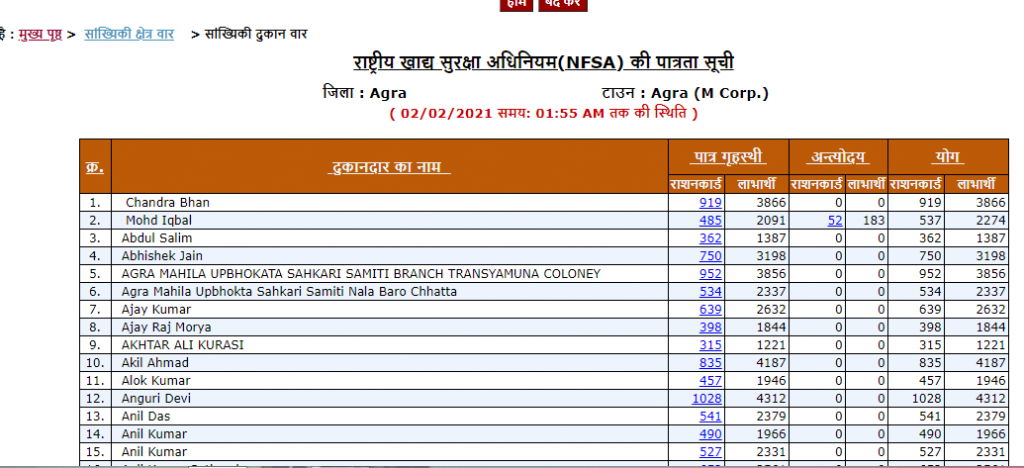 Show your Shop name and click on ration card number, After that you will get the eligibility list of National Food Security Act and you have to click on it. A list of food security will appear. From this list, you have to click on the your name.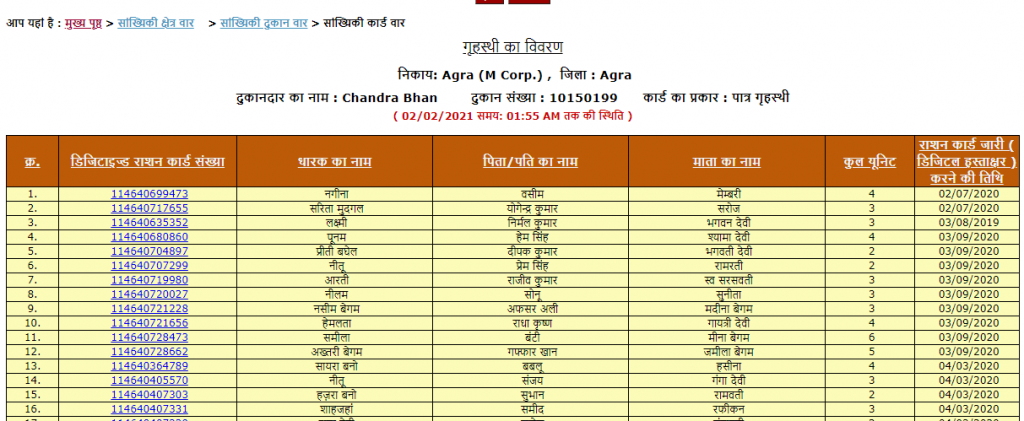 After click your ration card number all family member name will appear.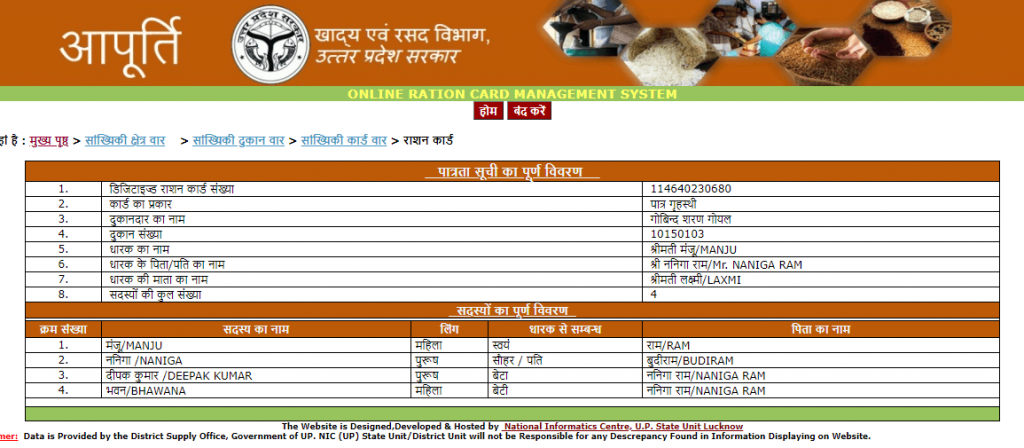 Now click on browser option to print, this show below image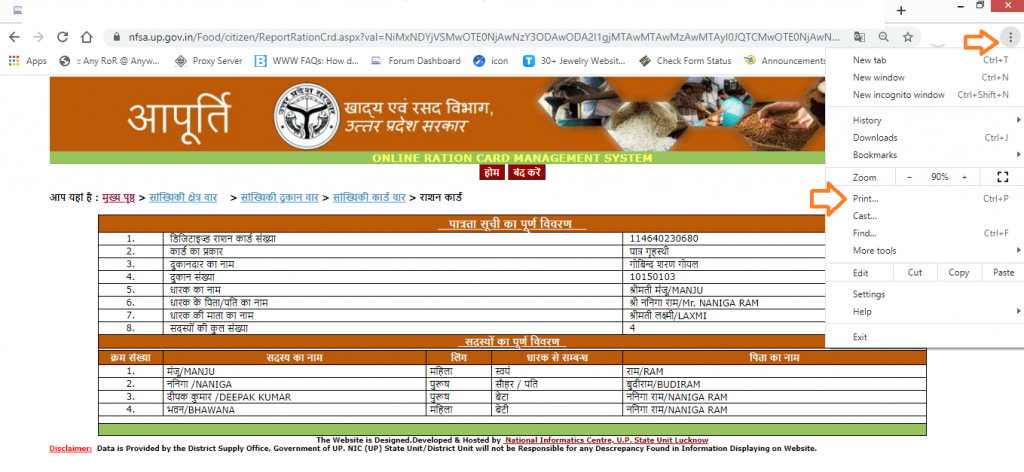 Click on Print option and save as PDF or Print your e-ration card.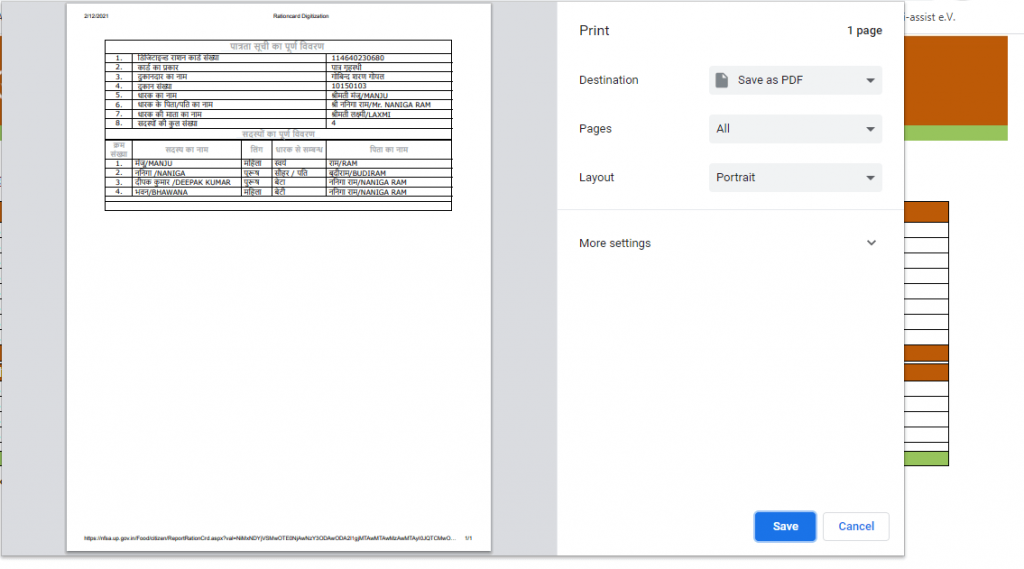 This e-ration card is valid to all fair price shop.
After downloading, take a print out of it. If you do not have a printer, put the pdf file in the phone or pen drive and take a print from the nearest cyber café.