UP Rojgar Mela 2022 and check list
UP Rojgar Mela 2021 | UP Rojgar Mela Registration | Uttar Pradesh Rojgar Mela Registration | Uttar Pradesh Rojgar Mela List
Uttar Pradesh Government is starting Uttar Pradesh Rojgar Mela 2020-21 (Uttar Pradesh Rojgar Mela 2020-21) for unemployed citizens of the state. Under this scheme, the government will provide employment to the unemployed citizens of the state.
The employment department of the state conducts these employment fairs. Through the UP Rojgar Mela 2021 (UP Rojgar Mela 2021), the state government provides jobs to a person according to the merit of multinational companies. You can also do online registration for Uttar Pradesh Rojgar Mela Registration. You can read the procedure to apply online.
How to apply online for Uttar Pradesh Rojagar mela 2021-22
To apply online, first you need to go to the official website.
Click here to go to the website.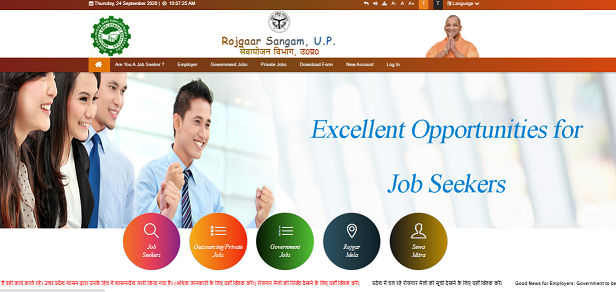 You will have a page like this open.
You have to click on the registration as shown in the picture.
You can also click here to go straight.
You will have this type of registration form open.
Carefully fill the information asked in it and click on the Enter button.
Click here to login Uttar Pradesh Employment Fair 2021 http://sewayojan.up.nic.in/SewaApp/Init/login.aspx.
Enter the user category, user ID, password and the code shown on the screen here and click on the enter button.
Ckeck UP Rojgar Mela List
You can click here to see the list of jobs.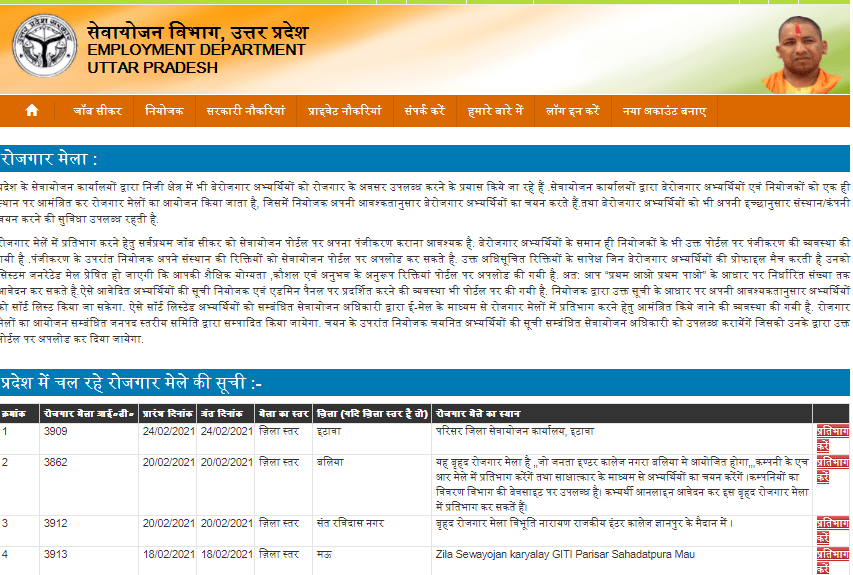 You will have the list of jobs opened.
In this list, you can get information about the jobs held in the employment fair.
Read More :