How to apply for ews certificate online in Gujarat
ews certificate gujarat | ews form download |digital gujarat ews form | Income certificate | ews online | ews certificate
EWS certificate : Full form of EWS is economically weaker section. This certificate is provided to who belong to economically weaker section in our society. It is different from other backward class or SC or ST categories. It's new kind of reservation which is applicable only for General Category. The EWS sub-category is effective from 2019. EWS bill was passed on 12 January 2019 by honorable president of India ShriRamnathKovind .Gujarat is the first state to pass bill , on 14 January 2019.
By this our Indian Constitution gives 10% reservation for general category candidate under the EWS sub-category. This 10% is only for General, not cover OBC , ST or SC category. EWS certificate cannot be considered as caste certificate but as an income certificate. The candidate who are applicable for EWS certificate, by issuing this certificate they get reservation in government job or in school/college admission. But for this valid candidate has to provide valid EWS certificate.
Apply for ews certificate online in Gujarat
Candidate can apply for EWS certificate either online or offline through designated resources. Here, we are going to discuss who is applicable for EWS , how can we apply for EWS , which document is required to get EWS , what is the validity of EWS certificate etc.,
EWS Certificate Eligibility Criteria
This criterion is defined by the government of India. Candidate must go through this criteria claim reservation under EWS sub-category. These criterions are given as follows:
Candidate should belongs to General section
He/she should not belong to any other reserved category like OBC , SC or ST
Candidate's family income should be 8 lakhs per annum
Income of family includes all resources such as agriculture , business , or salary etc.,
How to apply for EWS Certificate online?
It can be apply through online or offline. It completely depends upon respective state government. To apply online follow step
To apply , applicant has to go to official Link: digitalgujarat.gov.in and scroll down and click on apply online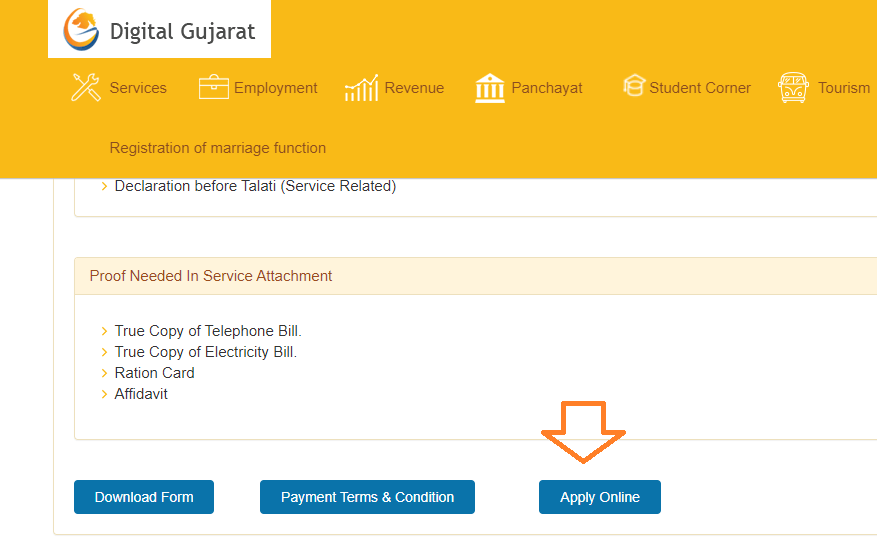 Now Open Login Page (if not already user please register first)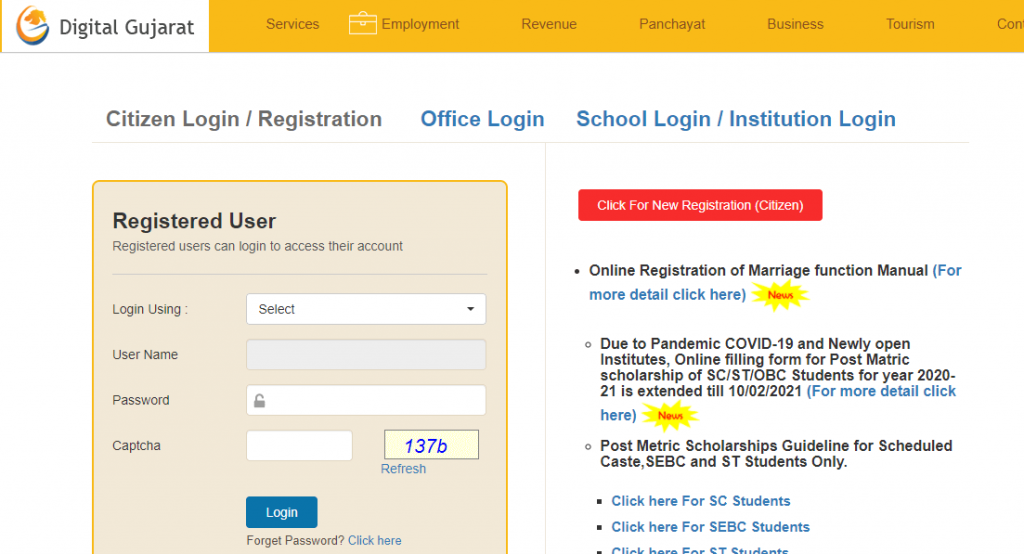 After Login Select Form Language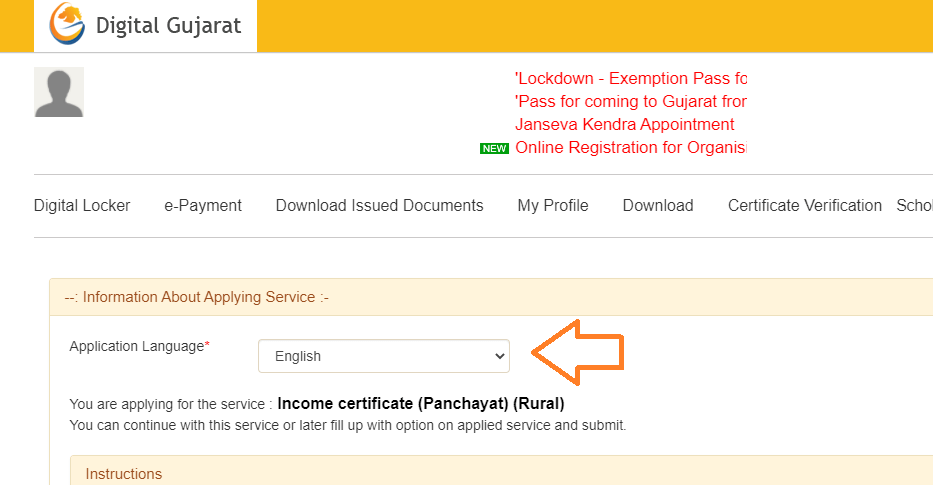 Select language and scroll down to and enter aadhar card number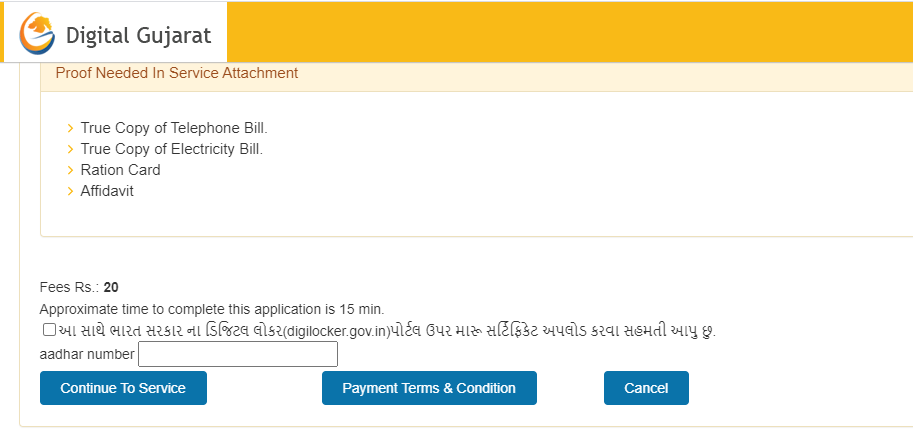 After Enter Your adhar card number click to continue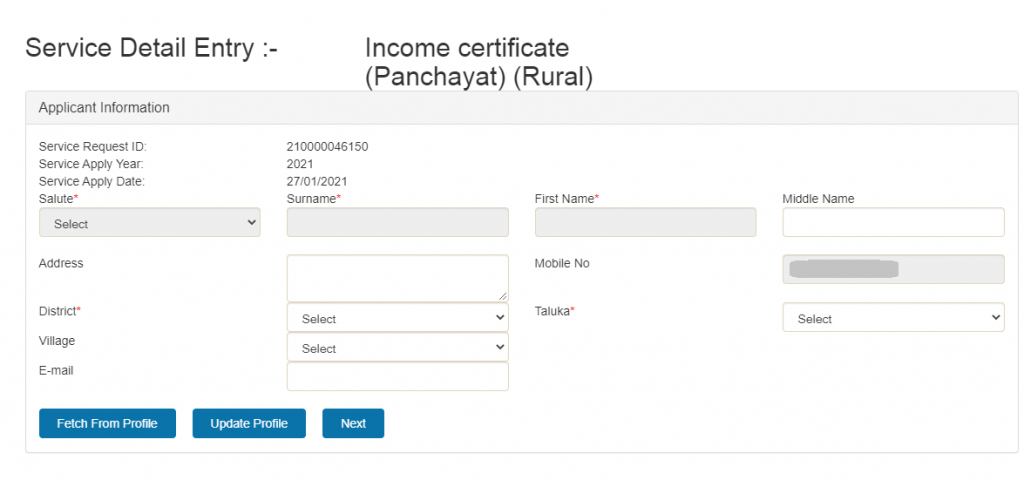 Now fill All Detail in form after click on next and generate reference number Keep it safe for future reference and upload document and pay fees
Now take some day to process of validating your document after valid your document they inform to sms to your mobile number
Now you can go to near zone office to collect your EWS certificates
How to apply for EWS Certificate offline?
It can be apply through offline. To apply offline follow step
To apply , applicant has to go to official Link: digitalgujarat.gov.in and scroll down to click on download form
Application form can be downloading from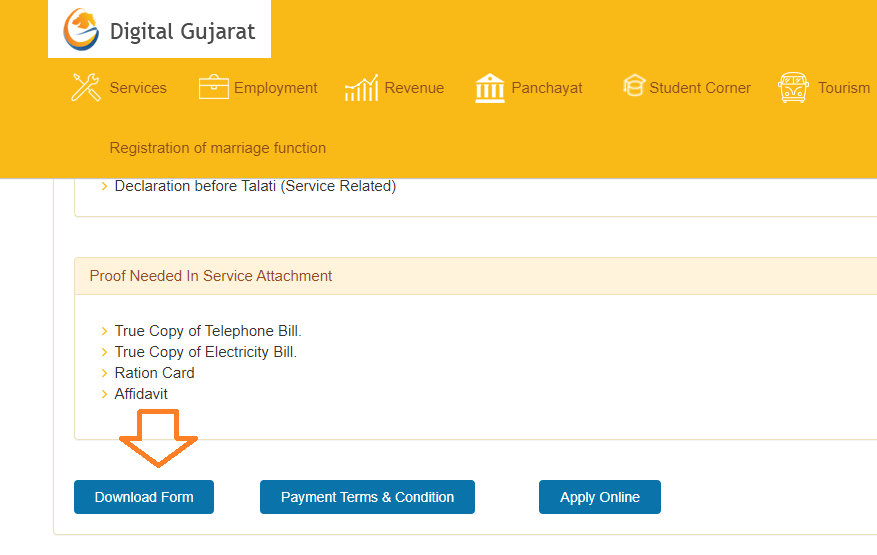 Complete form , affix passport size photo
Attach all required document
Submit it to respective receiving authority office.
Applicant should provide mobile number so he/she get SMS alert about status.
Authorities will cross verify documents with original one ,if all is OK then it will be entered into respective registry or in computer for processing
Reference number will be given to applicant while application is submitted. Keep it safe for future reference.
Candidate make sure that all details are filled correctly and attached all required documents.
Documents required for EWS certificate
Passport size photo
Aadhar card
ID proof(PAN card , voter ID etc)
Income Proof
Residential proof
Residence Proof Attachment (Any One)
Ration Card
True Copy of Electricity Bill.
True Copy of Telephone Bill.
True Copy of Election Card.
True Copy of Passport
Self Attested Copy of Aadhar Card
First Page Of Bank PassBook/Cancelled Cheque
Guarantee letter
Identity Proof Attachment (Any One)
Identity Card
True Copy of Election Card.
True Copy Income Tax PAN Card.
True Copy of Passport
FORM-III for Application For previous sancation fpr transfer of immovable property Under clause(1) of sub section (3) of section 5
Self Attested Copy of Aadhar Card
BPL Letter ( with details of BPL No, index and Coefficient)
Certified letter of building assessment details ( duly signed by talati )
Income Proof (Any One)
Employer Certificate (if employed with Govt, Semi Govt or any Govt Undertaking)
If salaried (Form :16-A and ITR for last 3 years)
If in business (ITR of Business for last 3 years and Balance Sheet of Business)
Declaration before Talati (Service Related)