How to check Pan Card Status – Check Pan card Application Status
PAN Application Status The number can be used to check the PAN Card Application Status online after One week of application. Applicants can simply click on the Track your Application option on the NSDL Or UTI website page and submit their request by entering their acknowledgment number.
How to Check NSDL PAN Card Status Online
The process has been simplified and has been made more accessible, enabling you to apply both offline as well as online. Once you have submitted the application along with the relevant documents, you can track the application in the following ways:
How to Check Pan Card Status online using NSDL ?
IF you want to check pan card application status online using NSDL website then First Go to NSDL Pan Card Status Track Website https://tin.tin.nsdl.com/pantan/StatusTrack.html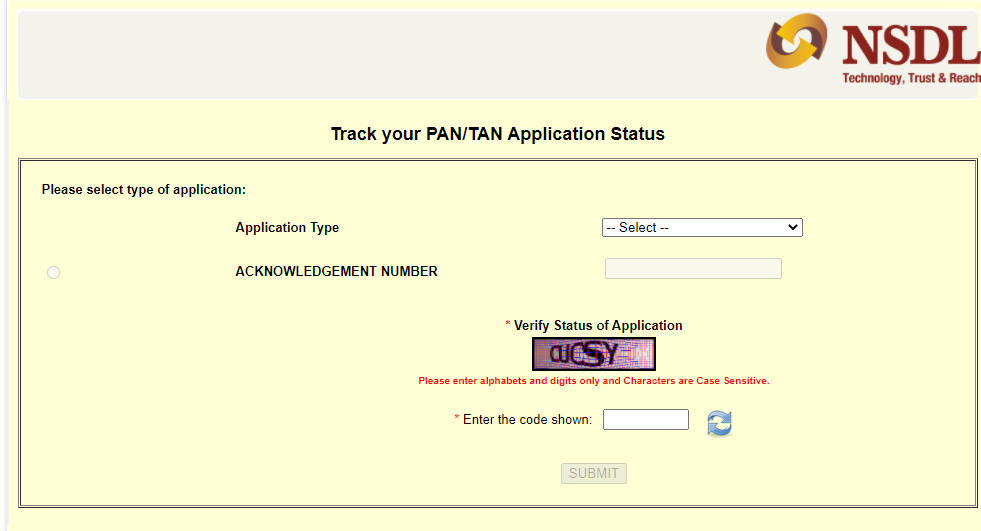 After You Select Application Type -> PAN- New/change Request option frome drop down
And enter Your 15 digit acknowledgement number
Enter Captcha code
Click to Submit button
show your application Status
If you can Apply in UTIITSL Website Then Check below step to check status Application
How to check UTI Pan Card Application Status ?
if you apply Pan Card in utiitsl website then check your pan card application status then go to UTIITSL website : trackpan.utiitsl.com/PANONLINE.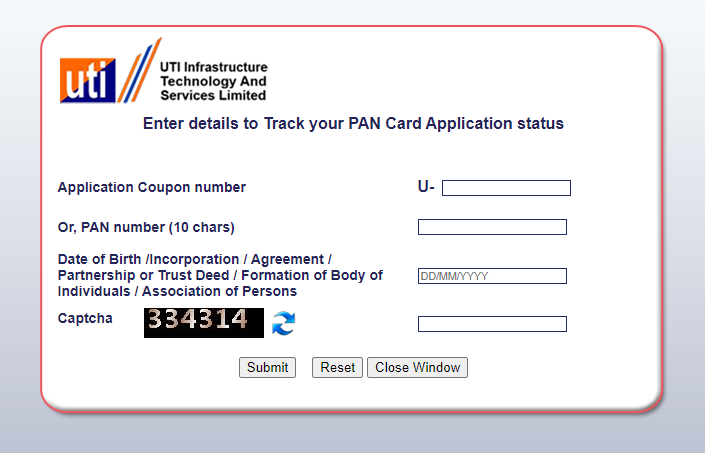 After Open Website,Enter Details
Enter Application Coupon number
Next Enter Date of Birth
Enter Captcha Code
Enter Submit Button
Show your Application Status
Benefits of Online check Application
You can track your application
Check any time
All Process Online
Not Required Visit any Government office
Easy to Check Online
Applying for a PAN card has become easier for people these days as they can now apply for a fresh PAN online as well as offline. Even those who have lost their PAN card can apply online for a reprint of the card or get the e-PAN from NSDL or UTIITSL. Read Below Post for online apply.