How to Check Insurance Status by Vehicle Number Online
Vehicle Insurance is a good for vehicle owner for financial protection against accident, theft and other damage. Motor insurance is mandatory in India as per the Motor Vehicle Act and if you drive a vehicle without insurance then fine is 2000 rupees. Insurance is very good option for prevent to loss money when accident happen, theft car. If you have a Car Insurance then The insurance company will give the money to repair the car. In India, many company offer motor insurance online or offline also you can check your car insurance validity online.
Check Vehicle Insurance Status by Vehicle Number
You want to renewal your car insurance but don't know insurance expire date then need to check insurance expire date online. here guide two method in this post, First is check car insurance validity via Parivahan and second is a check car insurance validity through Insurance Information Bureau (IIB).
How to Check Vehicle Insurance Status Via Parivahan Website ?
You want to check vehicle insurance status or validity online via Vahan parivhan portal then first to visit Parivahan website and select main menu to Informational Service to Know your vehicle details option.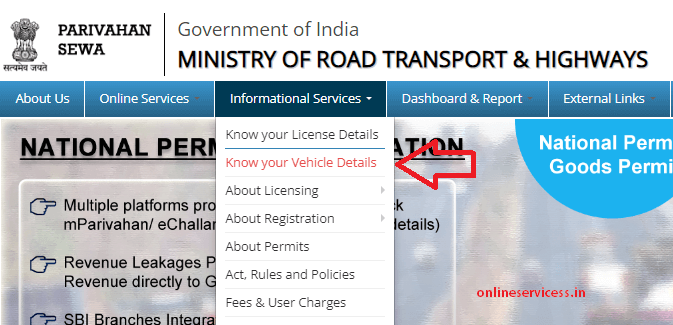 Enter your mobile number and login if you have not account then register your self.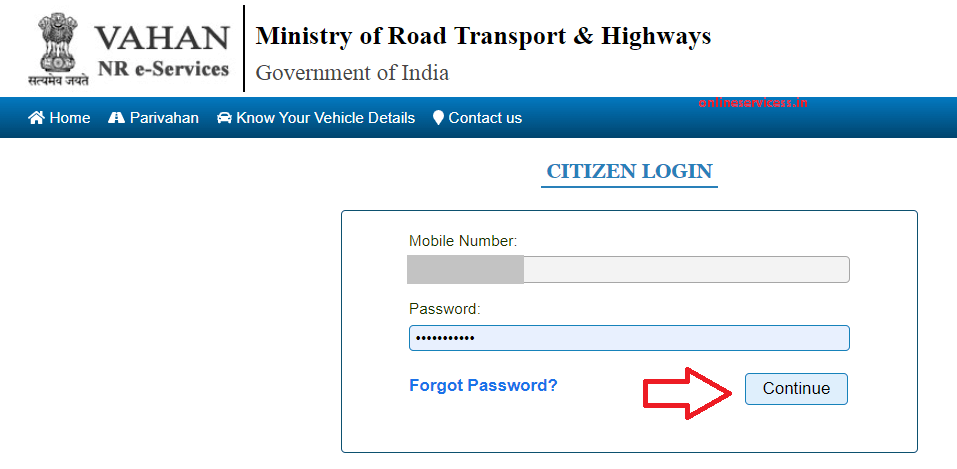 After login, now enter your vehicle number and Captcha code then click on Vahan search button.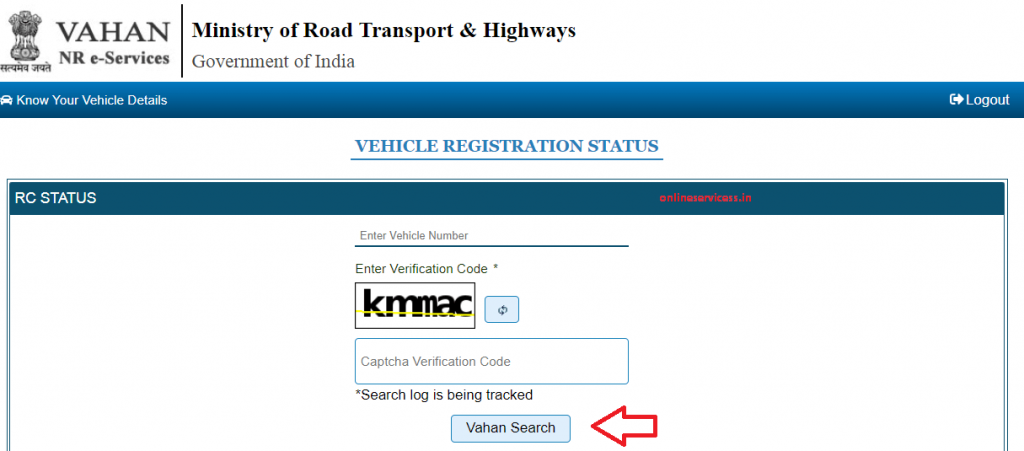 Now show vahan car details and insurance validity on your screen.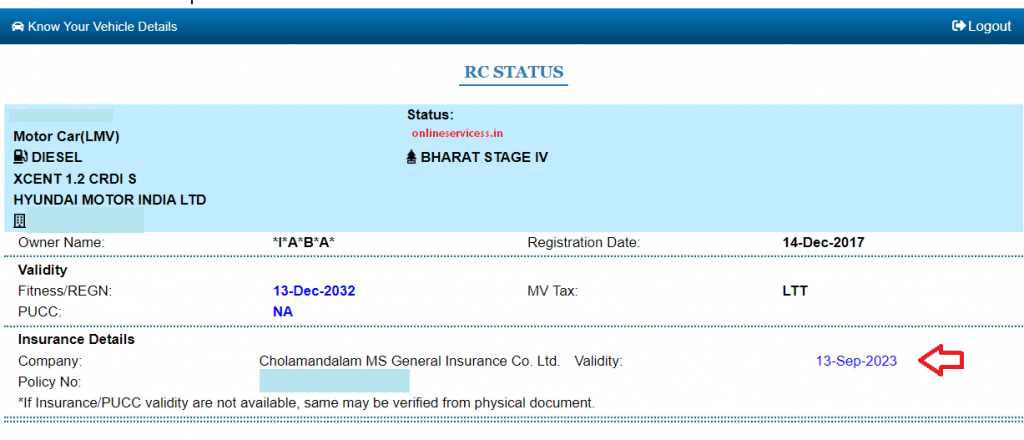 Show right lower side of insurance validity see in above image.
How to check Car Insurance Validity Via Insurance Information Bureau (IIB) Website ?
Car owner want to check insurance validity online then need to visit insurance information bureau(IIB) website: iib.gov.in and login your details.

Now show many option and click on V-seva option or click here.
After open form and enter all details : Name, Email Id, Address, registration number and etc.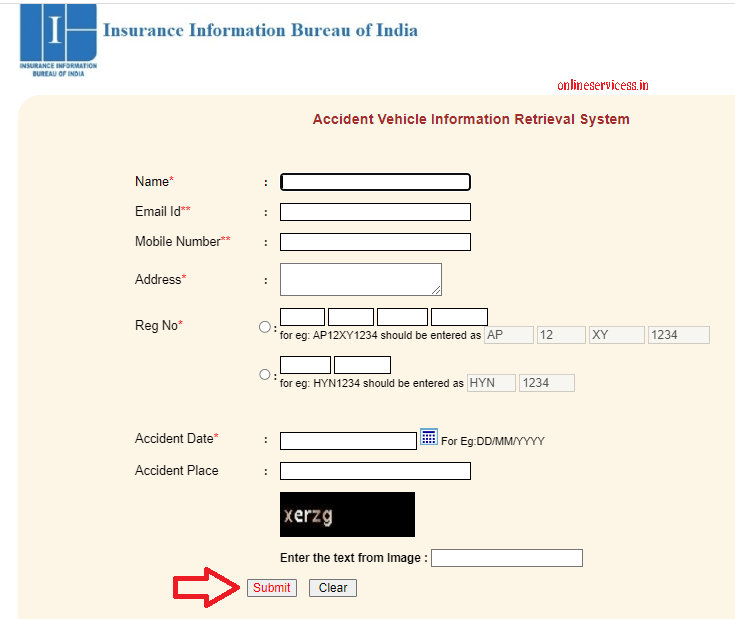 Click on Submit button and get information about insurance and vehicle.
If want to more information about your car insurance then need to contact your insurance company.
Read More :