Check Pending E-Challan Blacklist Using Vehicle Number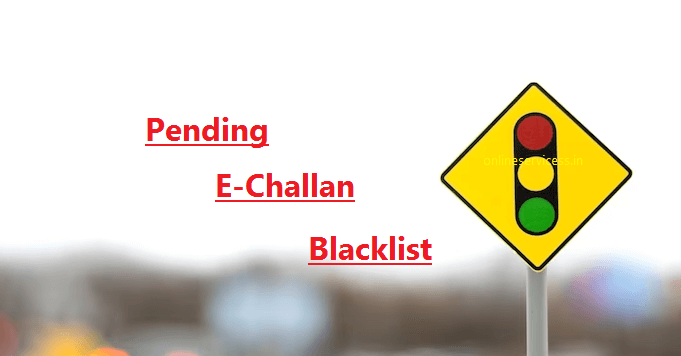 E-challan is an electronically generated challan(Online Generated System Challan) that is taken care of by the Electronic Challan System. Traffic Challans are issued to any individual who is found damaging traffic rules or not watching them carefully while out and about. Bouncing the red light, over speeding, not wearing a head protector, overlooking sign sheets, driving without a permit, etc are a portion of the normal sorts of traffic police Challans. If your vehicle got a e-challan when break traffic rules and did not pay e-challan then your e-challan add to blacklist of pending challan.
Check Pending E-Challan Blacklist
We can check status of vehicle traffic e-challan online using Parivahan website. If any one want to sell vehicle when need to pay all dues of vehicle, If vehicle have pending challan then don't get NOC (No Objection Certificate) of Vehicle. You have to pay your pending echallan of vehicle. In this post to show a How to check pending e-challan blacklist online ?.
How to Check Pending E-Challan Blacklist online ?
If vehicle e-challan is blacklisted and want to check pending e-challan blacklist online then first to visit Vahan Parivahan website : https://vahan.parivahan.gov.in. open this website.

Now enter vehicle number or registration number and captcha code then click on Show Details button.
Show all pending challan of vehicle on your screen and select it to pay.
What happens if you don't pay the traffic e challan?
If you do not pay the traffic e challan then you have to face the legal consequences. So always remember to pay your E-Challan. Can't do transfer your vehicle owner without pay your pending challan.
Read More :