How to Download Birth Certificate in Karnataka
Birth Certificate Karnataka : Birth certificate is very importance document in real life, every where to use your birth certificate if you enter school then you need to your birth certificate, make any Aadhar card, Pan card you need it. Karnataka Government has made all the services online so that with its help we can easily make download birth certificate, death certificate, check your application status and more. ejanma Karnataka is the popular web site and that can easily be used for every citizen. With the help of this website you can check your Birth Certificate or Death Certificate.
Download Birth Certificate in Karnataka
ejanama Karnataka site provides details of all Births, Deaths and Still Births electronically registered in all over Karnataka. For Additional Copies of the Birth / Death Certificates and for any Corrections please contact Data entry Operators of the concerned Nadakacheri and respective birth and death registration centers. how to check birth certificate and how to check Death certificate in this post describe.
How to Download Birth Certificate in Karnataka ?
Download your birth certificate in Karnataka is easy to do then First, you have to go ejanma Karnataka official website. open a home page on your screen.
Now select side menu to Birth/death verification option. open new screen after click it.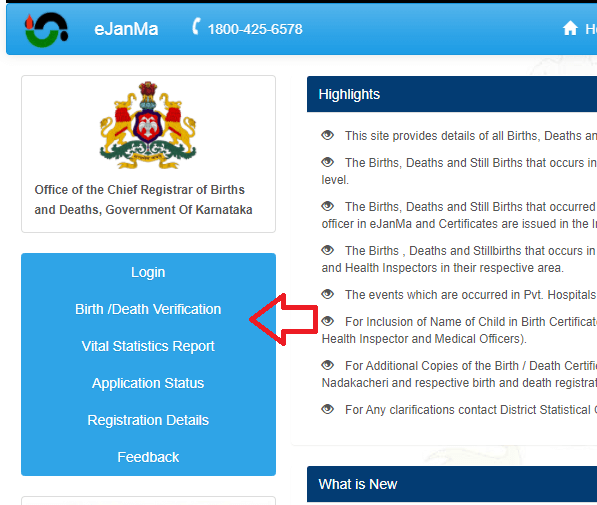 Search your birth or death certificate – first select birth or death option if you can search birth certificate then select birth option.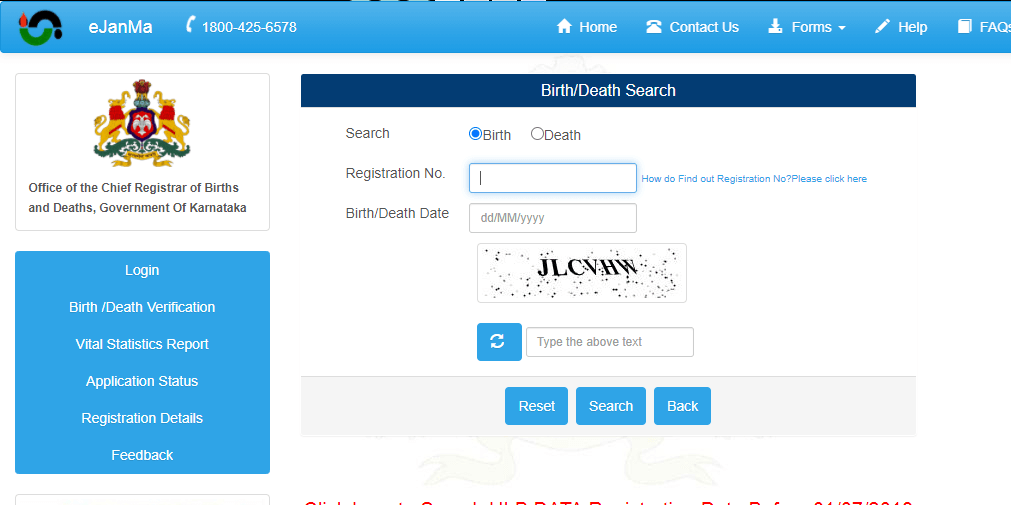 Enter register number and birth or death date, enter captcha code.
click on search button and get details will have on you screen. you can verify your details in birth or death certificate.