Kerala ration card – Apply online, Status check
Kerala Ration card Apply Online |Check ration card Application Status in Kerala | civilsupplieskerala.gov.in | pds
Kerala ration card : The Civil Supplies Department of Kerala state has introduced various online facilities regarding ration cards. Now citizens of Kerala can apply online for their ration card. They can check the status of ration card through the official website, and can also obtain duplicate ration card. In this article we will provide detailed information about the ration card issues in Kerala. As we know, ration card is an essential document to avail the services of food delivery system in India.
How to apply Kerala Ration Card Online
1. First go to the official website civilsupplieskerala.gov.in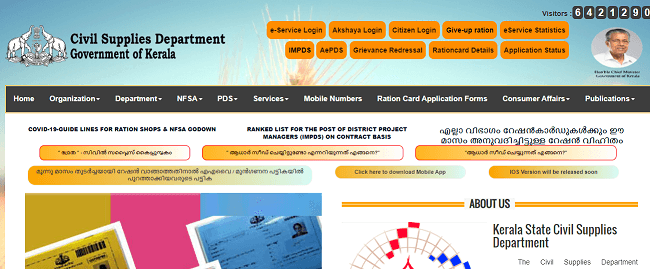 2. Fill in the user details and submit the registration form, in which you will get the user ID and password.
3. After logging into the website using the user ID and password that you entered in the registration form.
4. Select the option to issue new ration card, non-inclusion certificate and non-renewal certificate, ie click on new ration card.
5. 'New Application'
6. Fill this form with the appropriate data and upload all the required scanned documents in PDF format of size less than 250 KB only.
7. Check all the information you have entered before submitting.
8. Click the submit button and take a printout of the application form for future use.
9. Note down the application number and date.
In this way you can apply for new ration card in Kerala through online mode.
Check Ration Card Status in Kerala
Anyone want to check ration card application status online in Kerala then First go to the official website civilsupplieskerala.gov.in and select e-service login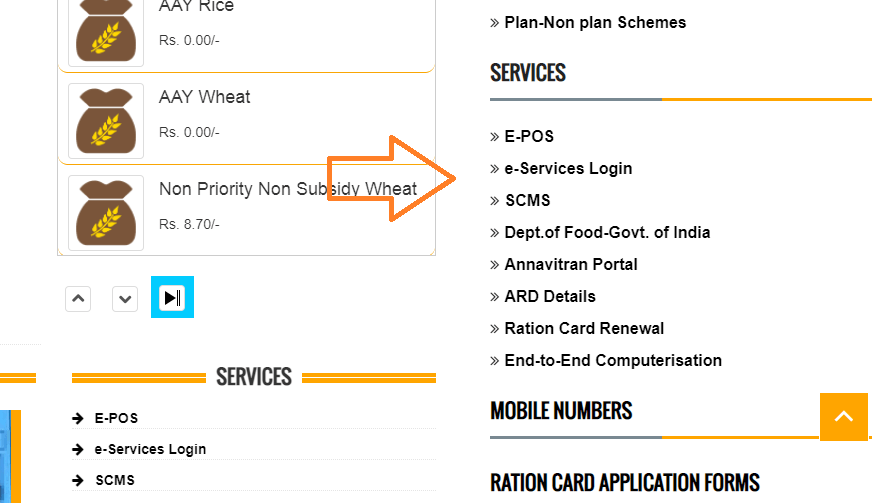 Now open new page and show four option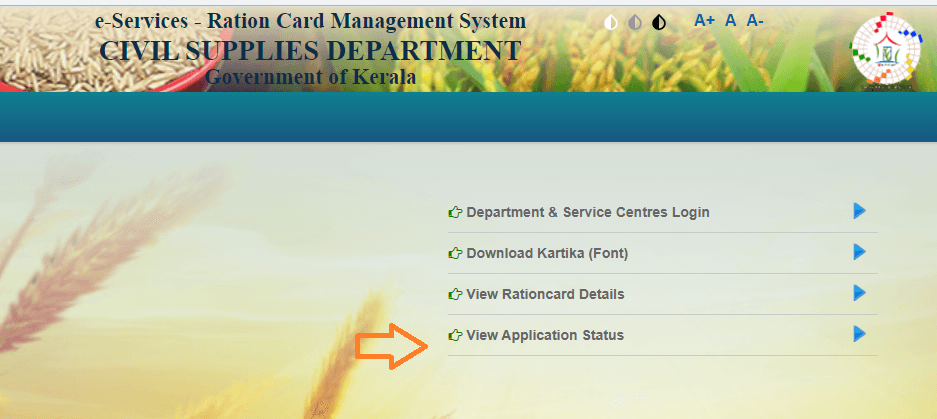 Click on View Application Status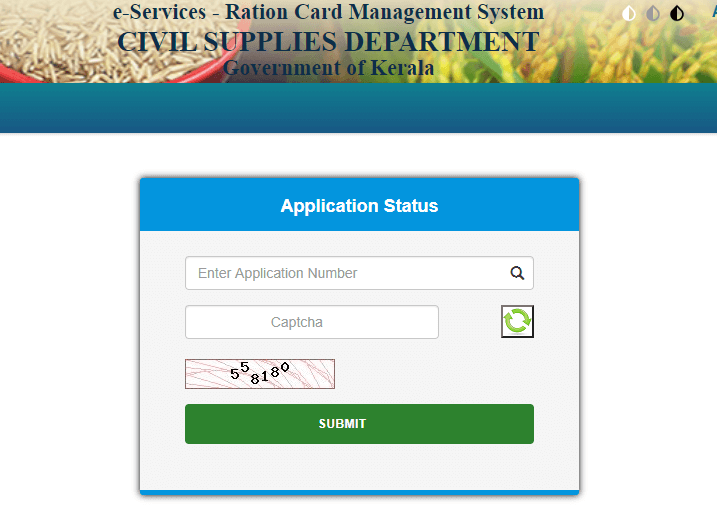 Enter your application number and captcha code after click on submit button
Ration card details will be displayed on your screen.
Ration Card Application Forms in Kerala