Marriage Registration Online in Andhra Pradesh | AP Marriage Certificate Download
Marriage Certificate Andhra Pradesh : Andhra Pradesh government's and nagar palika services have offer make all thing do online and easy to use and transparent. AP government also try to possible all services offer online. Currently, the municipality has launched many services online such as marriage certificate, birth certificate, death certificate, property tax pay online and etc. In this post we will explain how to download Marriage Certificate in Andhra Pradesh, How to apply for marriage registration in Andhra Pradesh ?.
Andhra Pradesh Marriage Certificate Download
Marriages reported to the Local Registrar of Marriages within 30 days from the Date of solemnisation of marriage. Marriage certificate is very importance document in Andhra Pradesh. Marriage Certificates are used in many places such as name change in every document, add name in ration card, passport, wife name change and etc. cdma.ap.gov.in site provides details of all births, deaths and marriages electronically registered in Local Governments (Registration units) where online Registration of marriage.
Procedure of Marriage registration in Andhra Pradesh
If you want to marriage registrations in Andhra Pradesh then you need to visit cdma.gov.in website and open this website. After open this website select main menu to Online Services -> Marriage Registrations -> File New Marriage Registrations.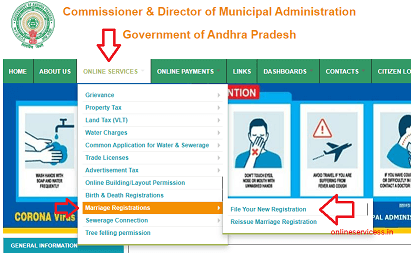 Select your district and corporation or municipal.

Enter Applicant details and click on forward button.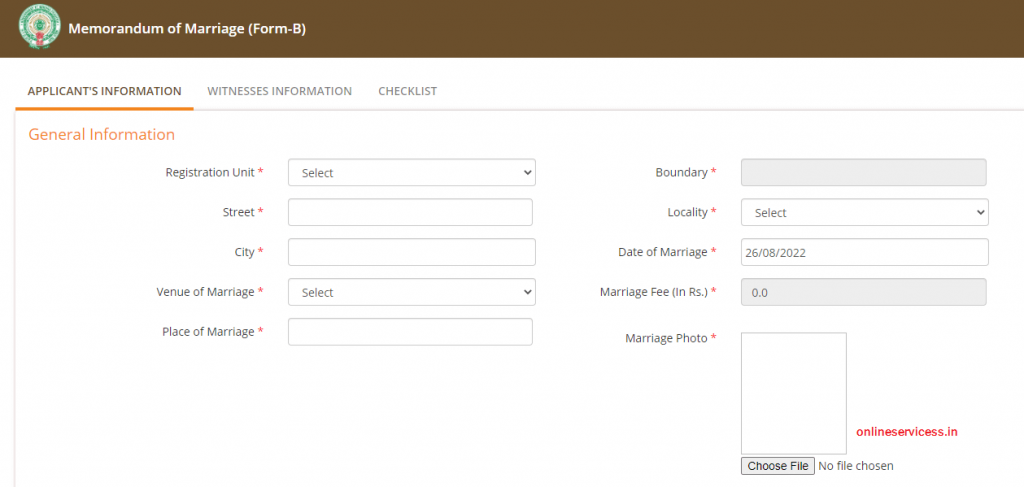 Fill witnesses details and click on forward button.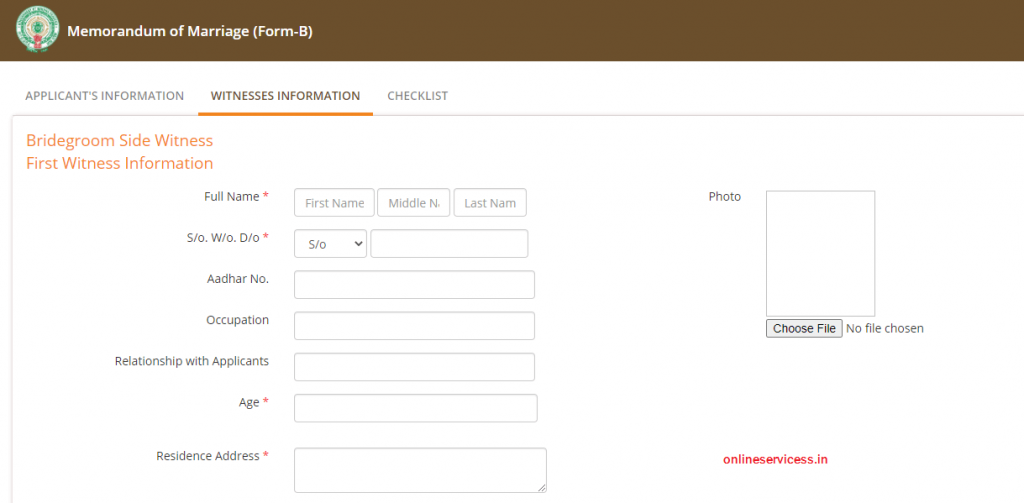 Next step to upload all document and submit your applications.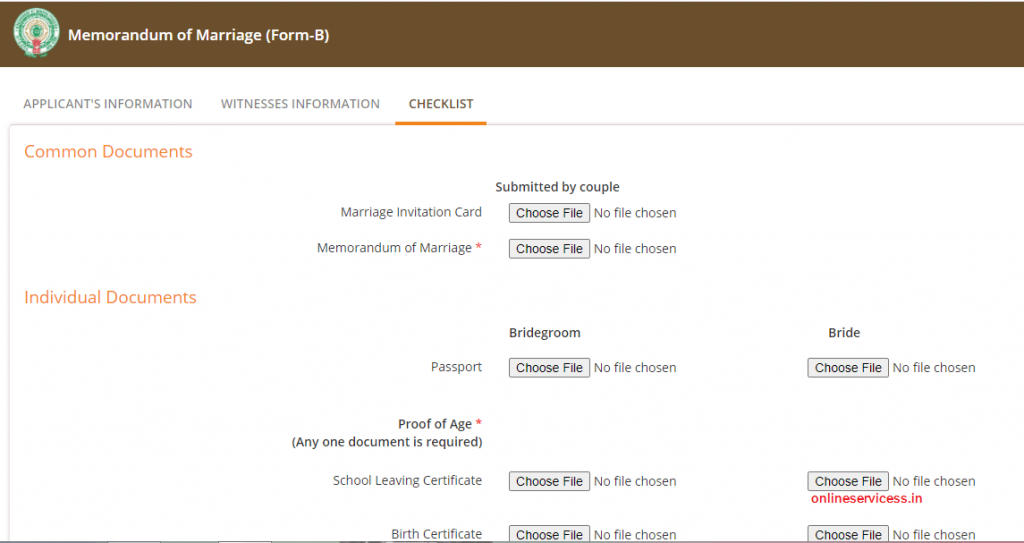 After submitted your application you need to visit your corporation or municipal to verify document.
Procedure of Download Marriage certificate in Andhra Pradesh
If you want to download marriage certificate pdf online in Visakhapatnam then you need to visit AP seva website vswsonline.ap.gov.in and show top menu to Preview AP seva Certificate.

Enter your marriage certificate number and show your certificate on your screen.
Procedure of check Marriage certificate Application Status in Andhra Pradesh
You applied for marriage registration and want to check your application status in Visakhapatnam then need to visit AP seva website vswsonline.ap.gov.in and show top menu to Service Request Status Check.

Enter your a application number and you will get your application status on your screen.