Mee Bhoomi | AP Land Records, Adangal
Mee Bhoomi | Andhra Pradesh Land Records | ap meebhoomi | ap land record | ROR – 1B | meebhoomi.ap.gov.in | adangal
Andhra Pradesh Government in order to provide the transparent services and to make the public accessible to download and print their 1 B documents online, initiated an online portal called "Mee Bhoomi". Mee Bhoomi is very easy and useful portal for public. Help of this portal you can see your land record in Andhra Pradesh.
Mee Bhoomi | Land Record Andhra Pradesh
What is Mee Bhoomi ?
Meebhoomi Portal is a digital land records registry that was established by the government of Andhra Pradesh. Mee bhoomi is land record in Andhra Pradesh. you can see your land record online using mee bhoomi portal.
Services of Meebhoomi AP Portal
If a citizen visits the Meebhoomi 1B Land Records official website then They will get the benefit of the following services.
AP 1B land records
Adangal Servey
survey number
Patta Names
land records Aadhaar Card linkages
Pattadar passbooks
crop types grew inland
AP FMB (field measurement book)
village landlords List
Pattadar Passbook Statistics
Mee Seva and Mee Bhoomi issue report
How to see your Adangal ?
easy and convenient land records in andhra-pradesh now check your land records on your finger tips
Select from menu to " Adangal or village adangal "

Now select your District name and zone name
Next Enter your village name and survey number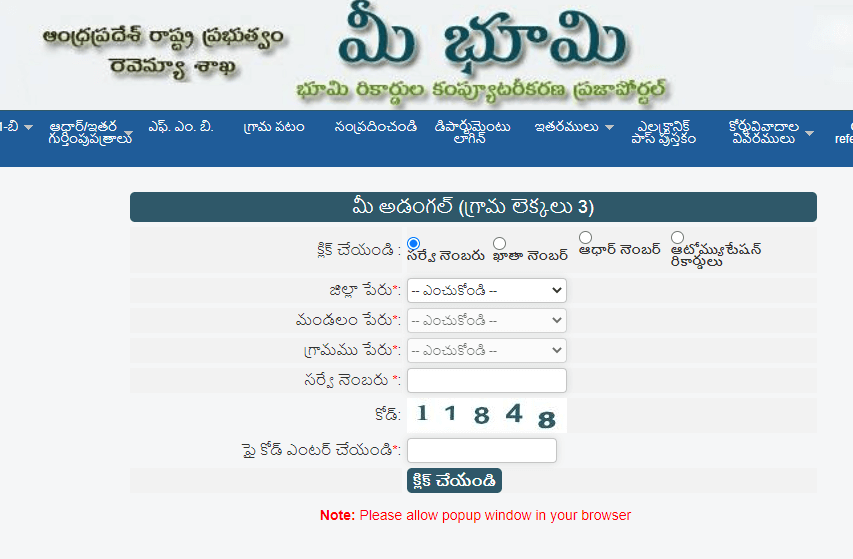 Enter Captcha code and click to get details
How to Search ROR – 1B AP ?
ROR is abbreviated as Records of Rights. This service is used to get ROR 1 B certificate where all the land details of a person pertaining to particular Village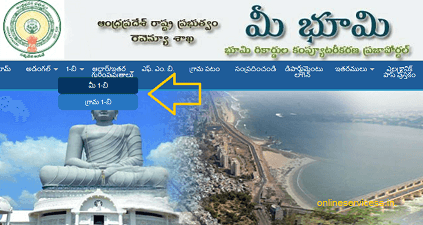 Website have many option to find your 1B details, option given is Survey No., Account number, Aadhar number, Name of the graduate, Automation records, any one select to this option
Now enter to your district and zone
Enter Your Survey number and submit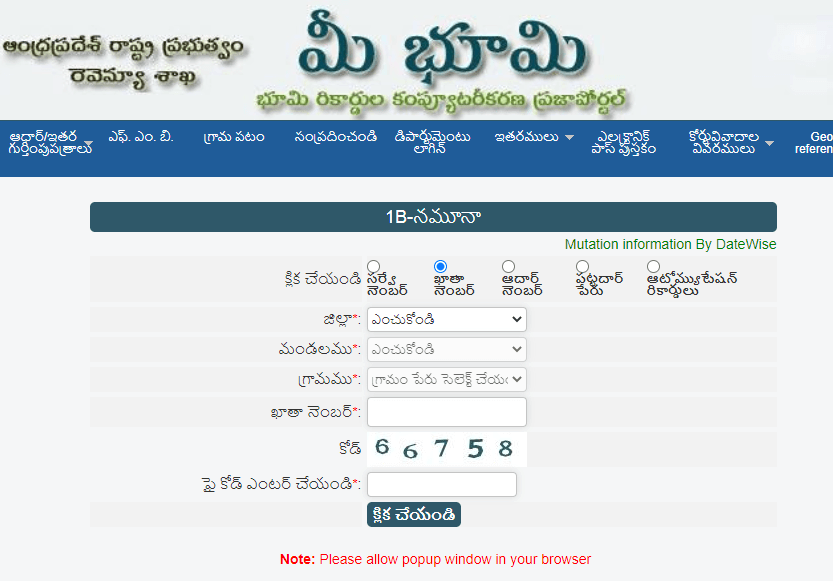 Computer screen show your ROR 1B
How to See Village Map @meebhoomi.ap.gov.in ?
Visit To Meebhoomi.ap.gov.in website
Select menu to village map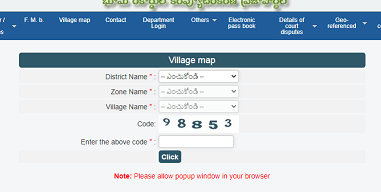 Now Enter Your village name and Show your village map