Apply Online for Duplicate License if Original Licence Lost or Damaged
Driving Licence is a valuable document. You may find yourself in a difficult situation if you driving any vehicle without Driving License and get caught by Traffic police. That's why it is advised to always Carry your Original Driving Licence along with other Important documents. In some cases when Original DL is lost or Damaged, you need to Apply for Duplicate Driving License. Today's Article explains the Process of Applying for a Duplicate Driving Licence. Let's Get Started.
Duplicate Driving Licence | How to Get Duplicate Driving License
We often lose our important documents. Such things always happen. No matter how hard we try to keep important documents safe, we often find ourselves in a situation where an important document is either lost or damaged. In such cases, you should get the Duplicate Copy or the document as soon as possible
If your Original Driving Licence (DL) is lost or Damaged, you should get the Duplicate copy as soon as Possible. Thanks to the Online services, getting one is now easier. You can apply Online for Duplicate DL at the comfort of your home. However, it is important to still know the Key information like Driving License Number etc.
Require Document For Duplicate Driving Licence (DL) in UP .
What documents should you carry when applying for a duplicate Driving License?
Application in Form – 2 (LLD)
Original licence written or defaced if available.
Attested photocopies of DL if available in case of loss of licence.
Fees as prescribed along with user charges
FIR Copy
Passport size Photograph
Age Proof
Address proof
Below, we are sharing the Step by Step Procedure to Fill the Duplicate License Application Form. You are advised to follow the steps given.
Apply for Duplicate Driving License (DL) Online | Application Form
First of All, Visit the Official Parivahan Portal http://parivahan.gov.in/
Go to "Online Services" tab and Click on "Driving License Related Services"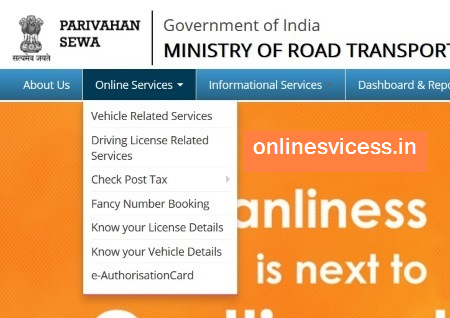 When the next page Opens up, Select your State and RTO name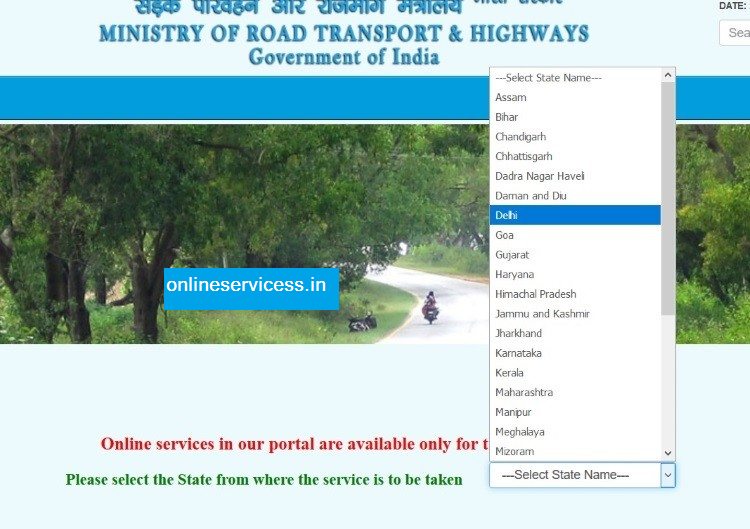 After the Selection, another Page Opens up.
On this Page, Go to "Driving Licence" and click on "Services on DL(Renewal/duplicate/AEDL/IDP/Other)"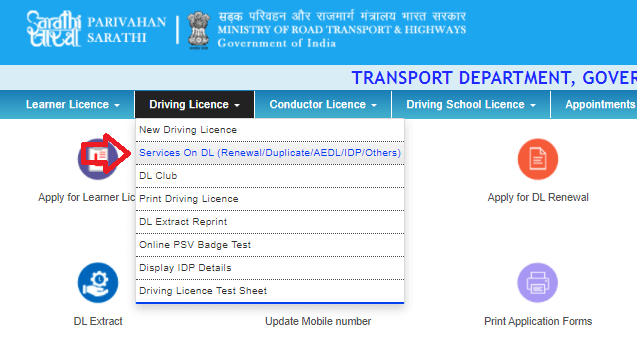 This Opens up instructions for application submission and click on continues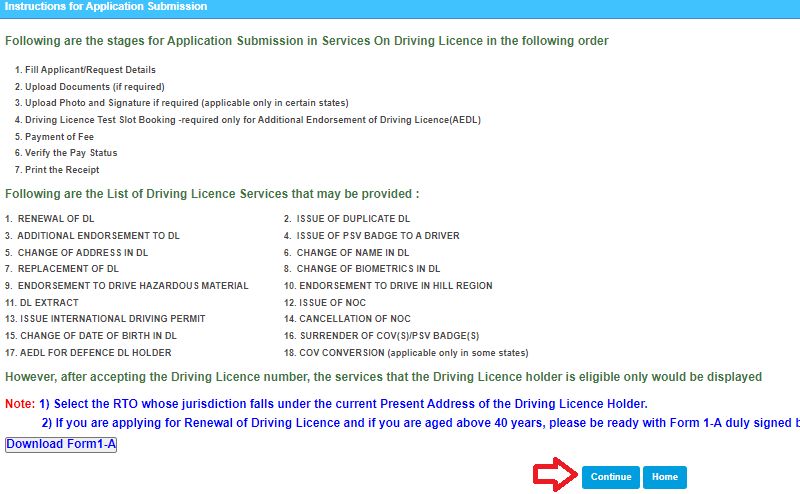 Enter your Driving License Number and Date of Birth and click on Get DL Details and select your driving licence and click on Proceed button.

Then Select your State Name and RTO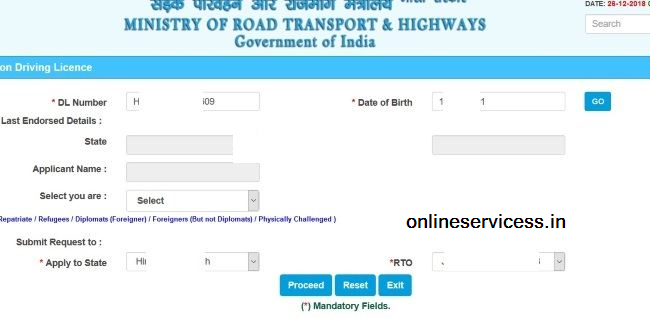 Click on Proceed
Now, Your Driving Licence Details will be Shown. If all the Information is Correct, Click on "Confirm"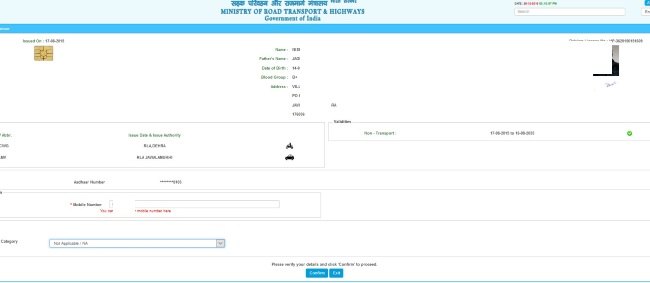 When the Next Page Opens up, you will be asked to Select
In this Section, Select "Issue of Duplicate DL" and Click on "Proceed"

In the Next Page, you need to Specify why are you are requesting for Duplicate Driving License
Then Download the Prefilled Application Form and Acknowledgement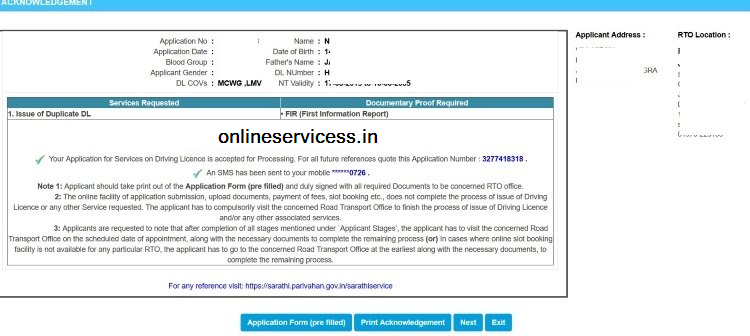 Then you need to Make the Online Payment
Now, you need to carry the application Fee payment receipt and Prefilled Application Form and Visit your RTO office
Submit the Form and Receipt there.
Within Few Days, your Duplicate Driving License will arrive and you can collect it from the Office
We Hope this Article helped you to Apply Online for Duplicate Driving License (DL). Feel Free to Share your Feedback in the Comments Section below.
Read More