Apply Online for Vehicle Type Conversion (Private/Commercial) @vahan parivahan portal
If you want to change your vehicle types for example if you have private vehicle and you want to this vehicle convert to commercial vehicle then you first need to conversion of your vehicle. In this article, we are going to explain the step by step process to apply online for vehicle conversion.
Vehicle Type Conversion, Online Application Form 2021 | Commercial/Private
your car has commercial use but now not to use inn commercial and you want to change your car type from commercial to private then you will apply for conversion of vehicle application online using vahan paraivahan website. The good news is that now the application for vehicle type conversion in India can be made online.
Procedure of Apply Online for Vehicle Conversion (Private/Commercial)
If you want to apply for vehicle conversion online then First, have to visit parivahan official website https://parivahan.gov.in/. open this website and select menu to online service, open drop down menu and select vehicle related services option show in below image.

Now select state from drop down menu. after select state redirect vahan parivahan website.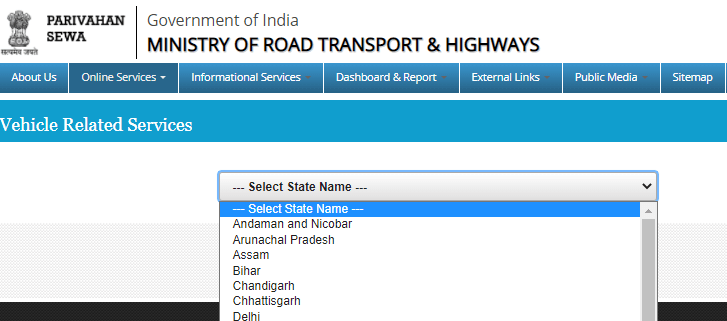 Open new page and left side have box to select state and RTO, click on proceed.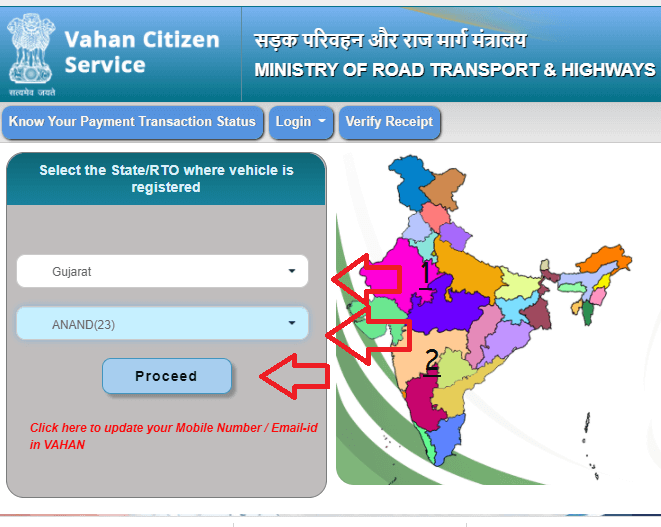 Select menu to Conversion of vehicle.
Enter registration number and chassis number, now click on validate registration number/chassis number button.

Applicant Enter the Vehicle Registration number to avail "Conversion of Vehicle" service. And move the application to next stage.
Applicant click on the proceed button and enter the next stage.
Next step is here click this link https://parivahan.gov.in/parivahan/sites/default/files/FAQDOCS/VAHANSERVICES/ConversionOfVehicle/stepBystep.pdf
So, these are the steps that you have to follow properly in order to avail this service. You are advised to perform each step carefully in order avoid rejections of your vehicle conversion.