Bhumi Bangla – Find banglarbhumi.gov.in Land Record Khatian
Banglarbhumi is an official website portal launched and officiated by the West Bengal state. The website host great significance in the state as it contains all land records details. Since its opening in the year 2010 Banglarbhumi portal has found thousands of visits from the states citizens. Recently the officials of West bengal has changed into a new look. After the officials was added few more services in the official website. Banglarbhumi is basically an online web portal for land records and Refugee Relief and Rehabilitation Department launched by the Government of West Bengal.
West Bengal Banglarbhumi
The Ministry of land reforms in West Bengal State has also come up with a website through which all of the residents of the West Bengal can check their land records with an online procedure. Through the implementation of this website, the residents of West Bengal State will be able to check the mutation documents and also other documents related to their lands in just one click. Also, they will be able to print all the documents.
Step by Step to View Land Record at Banglarbhumi
To view the land records in West Bengal State, you need to go to the official website of Banglarbhumi https://banglarbhumi.gov.in/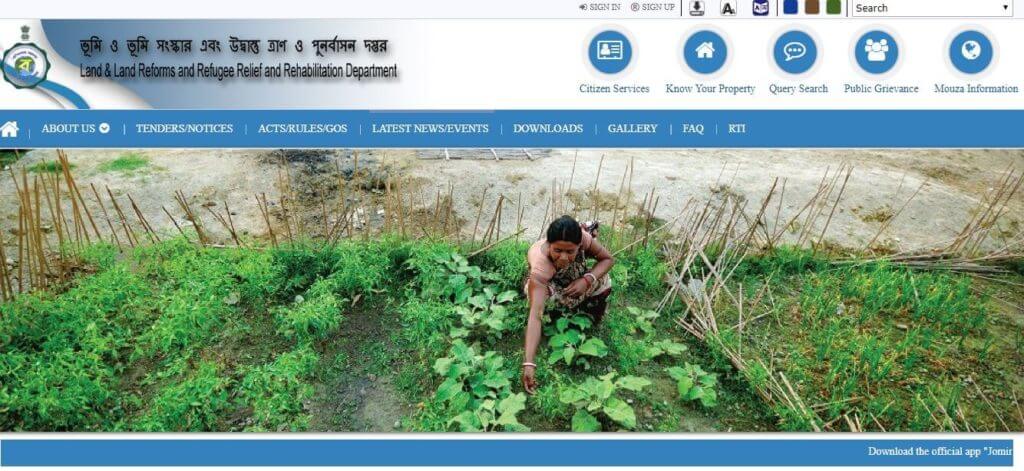 Now click on the Know Your Property button
Select to your District Name, Block, Mouza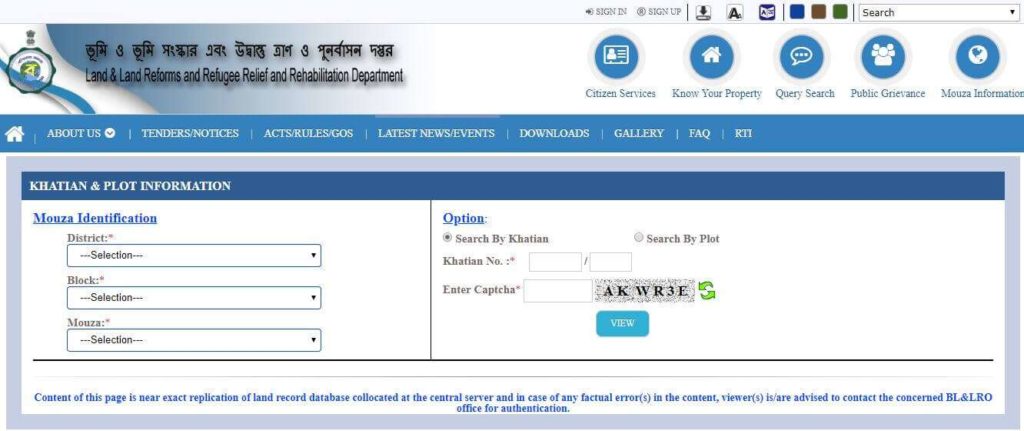 Select any one option like plot or khatian.
Enter the Khatian details and enter the captcha code.
Click on the View button. The records will be appear on your screen.
Through this portal, you will get various data like landowner name, land area, plot number, current owner properties, and value of the property, etc. In other words, this portal makes it easy to access all land record details for the citizens. On the other hand, this portal saves time and energy as well. We can easily say that the citizens can have the details of land records without going to the concerned office. They can check all information about land records to stay at their home. The procedure of checking the Banglarbhumi portal is so easy. It easy to access anywhere.