Bhunaksha – See All State bhunaksha
BhuNaksha is and end-to-end solution developed by NIC for cadastral mapping, fulfilling the critical requirements of Digital India Land Records Modernisation Programme (DILRMP) as it offers map services to the citizens combined with the Record of Rights (RoR).
What is bhunaksha ?
Bhunaksha is a cadastral mapping software developed by NIC using Open source applications and libraries to facilitate management of digitized cadastral maps. This post guide to see your village bhunaksha in all state, like a Uttar Pradesh, Madhya Pradesh, Gujarat, Rajasthan, Bihar, Maharashtra, Chhattisgarh, Odisha etc
Bhunaksha Rajasthan
Rajasthan government is mapping all village bhu naksha online, any one can see village map
How to see bhunaksha rajasthan ?
Select District And Village
Click on get details, and show your village map and all block details.
Bhunaksha Uttar Pradesh
You can easily view, download and print the bhu naksha of any land parcel and check the ownership details on the UP bhunaksha website.
How to See bhunaksha up
We guide to step by step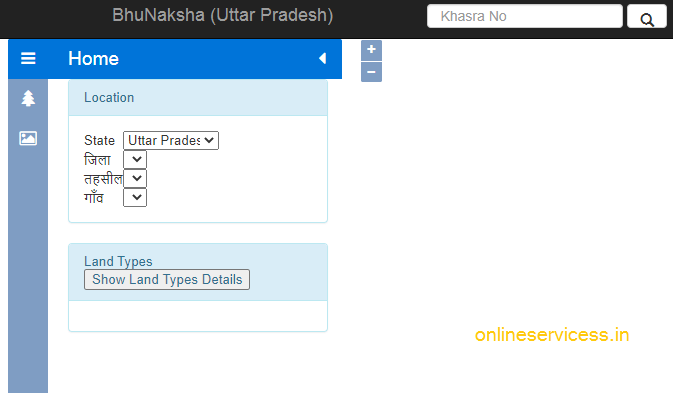 Open UP Bhunaksha website and select your district and village
Side to show your village Naksha and all bhunaksha details
You can see any village map
Bhunaksha Chhattisgarh
Bhunaksha is the digitised cadastral map management tool under Bhuiyan project of. Chhattisgarh developed by National Informatics Centre (NIC), Govt. of Chhattisgarh.
How to see Bhunaksha Chhattisgarh ?
Now day easy to see bhunaksha any mobile or computer, government all map listing on bhunaksha website.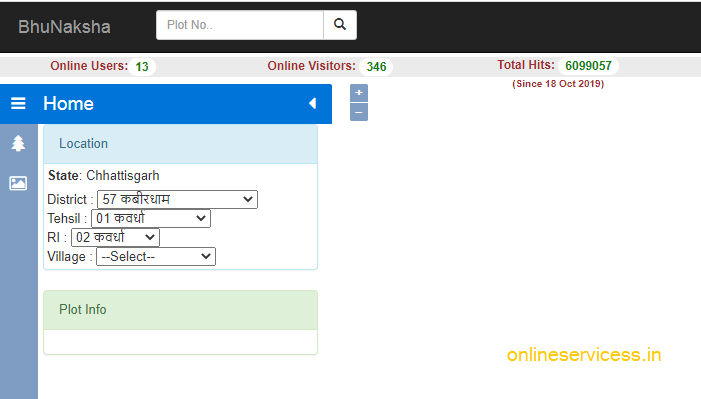 Now select Your District and Tehsil, after select Your page reload and enable to select your village option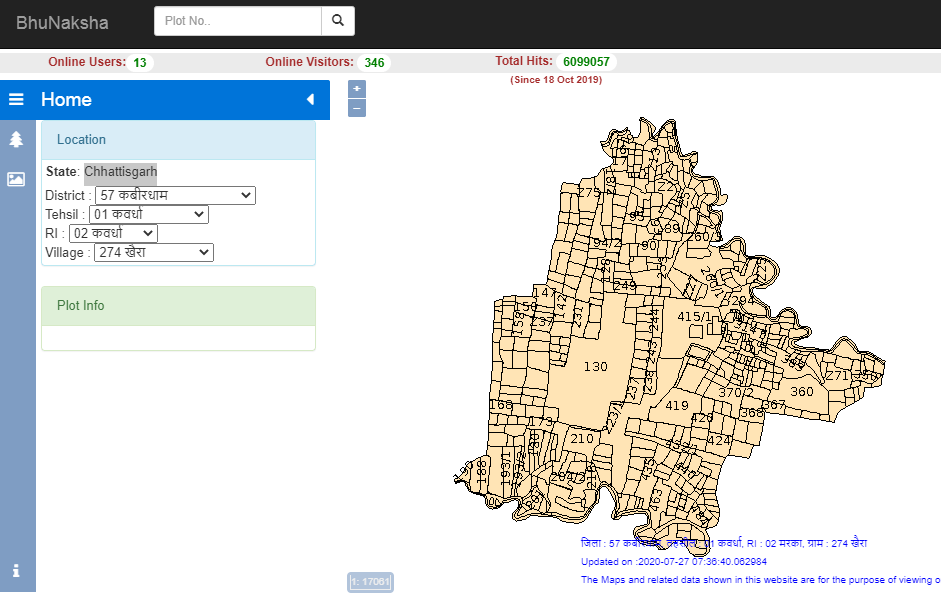 after you select your village and get details.
Bhunaksha Gujarat
Now All State Bhunaksha have Online available. The official website of the Gujarat state for online Map and land records is developed by the Revenue department, Satellite and street maps of villages in Gujarat, India, data provided by Google maps database
How to see Bhunaksha Gujarat ?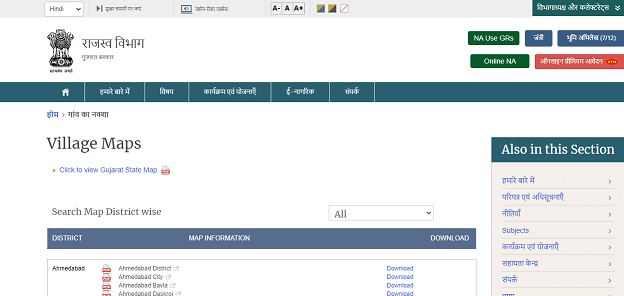 This website give list of all district village map pdf.
you can download your village map
Bhunaksha Odisha
Bhu Naksha Odisha is a web portal that was designed & developed by National Informatics Centre, Bhubaneswar. Bhulekh Odisha is an official website of Odisha.
How to see Bhunaksha Odisha ?
Bhu naksha Odisha Map 2020 online @bhunakshaodisha.nic.in: let us explain that how to get Odisha land map online
Now Select your District
After select Tehsi and village name
you can see your village map in computer screen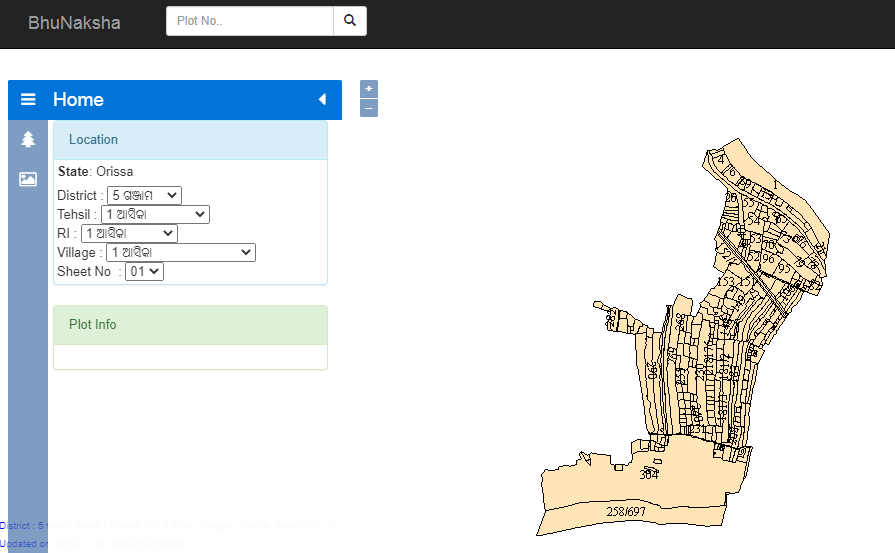 Bhunaksha Maharastra
check the bhu naksha Maharashtra (Maha Bhunaksha) website to find out the information about land
How to See Bhunaksha maharastra ?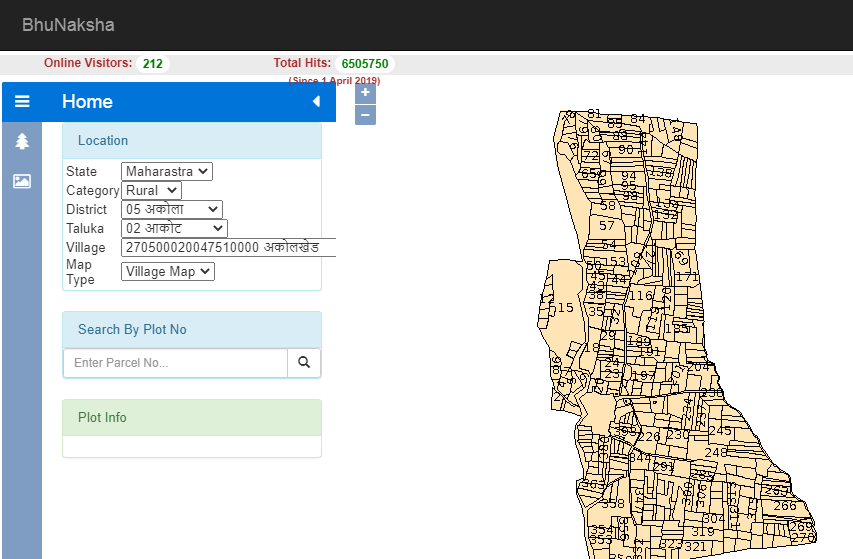 Now selec Your district and village
Get your village map
Land Records Information Systems Division (LRISD) With directions of Department of Land Resources (Ministry of Rural Development, Gvt. of India) , NIC HQ has come up with a comprehensive tool named BHU-NAKSHA to cater to all basic necessities of Patwari with regard to parcel map management.
Read More