Jamabandi Nakal Hariyana | Land Record Hariyana
Jamabandi Nakal Haryana : The Revenue Department is using Information Technology to update land records. This post show to Registration, Mutation and Jamabandi. People can now view details of sanctioned mutations and jamabandi of any land in Haryana using Owner name, khewat number and khasra numbers.
What is Jamabandi ?
Jamabandi is a document that is made as part of the ROR (record-of-right) for every revenue generating estate, now government listing all jamabandi online.
How To See Jamabandi Nakal Hariyana record
Now day easy to see your jamabandi in hariyana, every farmer see their jamabandi nakal online, using hariyana revanue department website. we guid to how to show jamabandi nakal hariyana.
Step 1 : Go to Hariyana jamabandi website
First, you can visit hariyana jamabandi official website https://jamabandi.nic.in/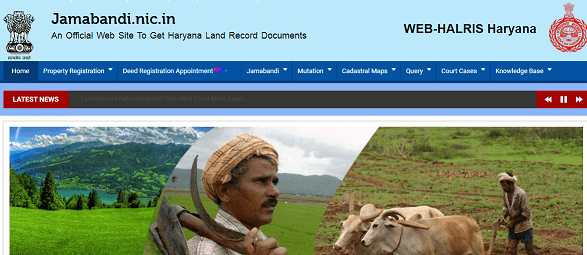 Step 2 : Select from Menu to" jamabandi nakal "
open jamabandi.nic.in after select jamabandi menu and click jamabandi nakal, show in below image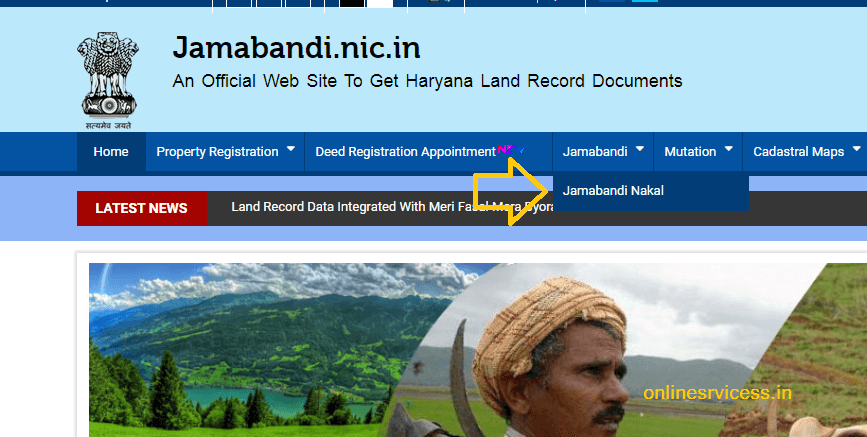 Step 3 : Enter Your Khasra/survey number
Now open new page and select by khasra/ survey no. option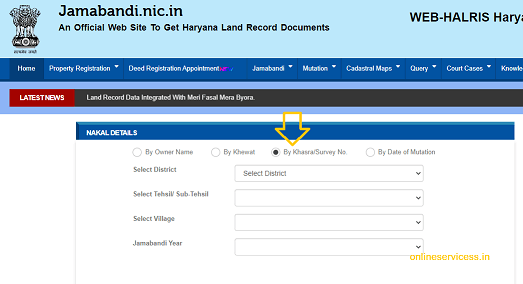 After select your district and village and jamabandi year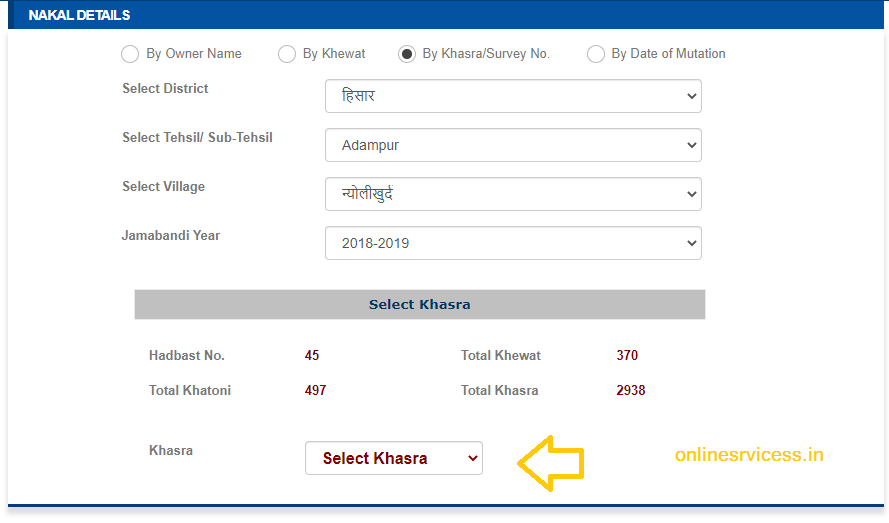 Step 4 : Select Your Khasra Number
Select your khasra number and click on nakal, tjis thow below image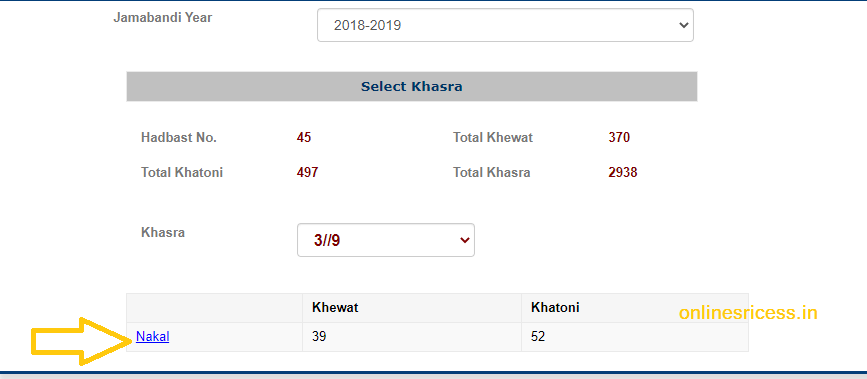 After click on nakal show your jamabandi nakal in computer screen like this.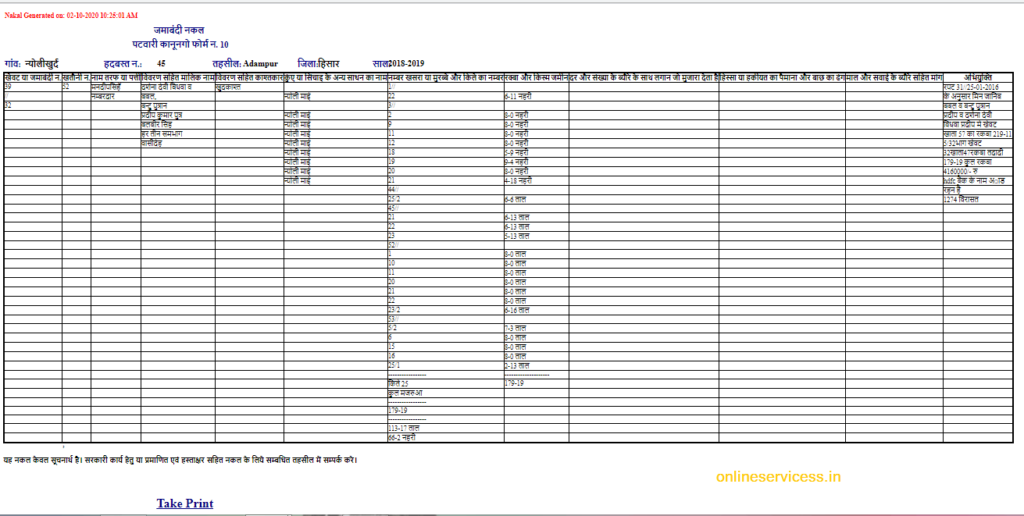 If you want to save it or print it option available in computer screen, click to Take Print.
Jamabandi is a document prepared as part of record-of-right in every revenue estate. It contains entries regarding Ownership, cultivation and up-to-date of various rights in land. Along with providing the Government with the land records and details, the Jamabandi online portal also enables citizens to keep track of their land records and the revenue generated from it.
What is the stamp duty charged on conveyance or sale deeds?
Ans. Percentage of the stamp duty in case of conveyance or sale deeds is set to 8% in urban areas, whereas, 6% in rural settlements.