Khedut Tool Kit Sahay Yojana in Gujarat
Khedut Toolkit Sahay Yojana Gujarat : Small marginal farmers except ST and ST are allowed to pay 75% or Rs 4500. Hand tool examples include ax, sickle, scorpion, pitchfork, hoe, shovel, trowel, hoe, fork, and rake. The Government of Gujarat has launched the I-Khedut scheme to help the farmers of Gujarat with better agricultural development.
Khedut tool kit sahay yojana
Water soluble fertilizer as per the norms of the current Fertilizer Control Act of the Government of India which is to be procured from Government approved private / public enterprises for production / sale. Evidence for drip irrigation has to be submitted. This assistance will be provided to the beneficiary only once. Farmers of the state should get timely information about the agricultural material required for farming.
Overview of Khedut tool kit sahay yojana
What are the things used in agriculture?
Tractors and electricity
Soil cultivation
Planting
Fertilizer and Pest Control
Irrigation
Produce sorter
Harvesting / Post Harvesting
Grass cutting
Vavaniya
Under Ground Pipeline – PVC
Cultivator
Joint harvester
Tadpatari (તાડપત્રી)
Excess
Required Document for tool kit
Khedut Nondhni Patra No.
7-12, 8-A Khata No.
Bank Account No.
Cheque No.
Aadhar Card No.
Ration Card No.
Mobile No.
How to Apply Khedut tool kit sahay yojana online ?
To apply online, first of all meet the computer operator of the village panchayat. The following are the documents required for the I Khedut scheme.
First Go to i-khedut website https://ikhedut.gujarat.gov.in/Public/frm_Public_SchemeDetails.aspx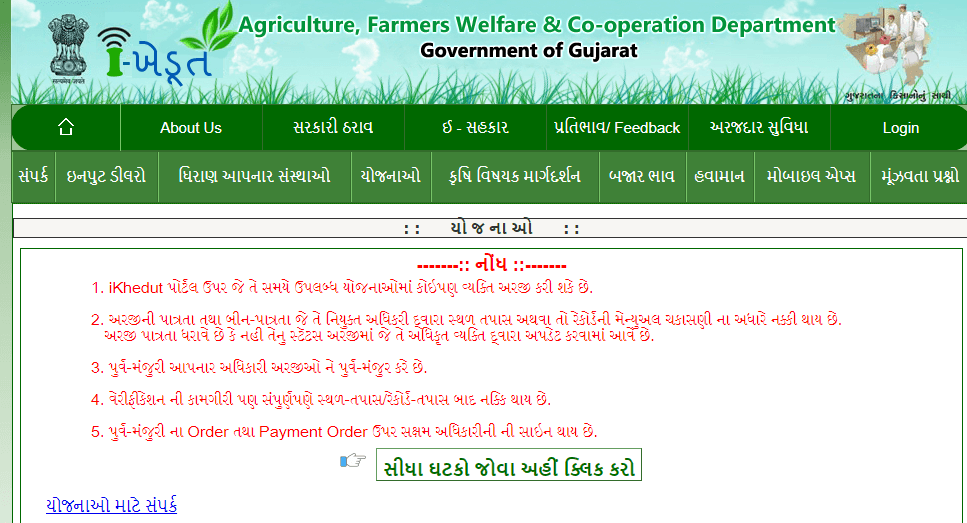 First select your arji types show below image.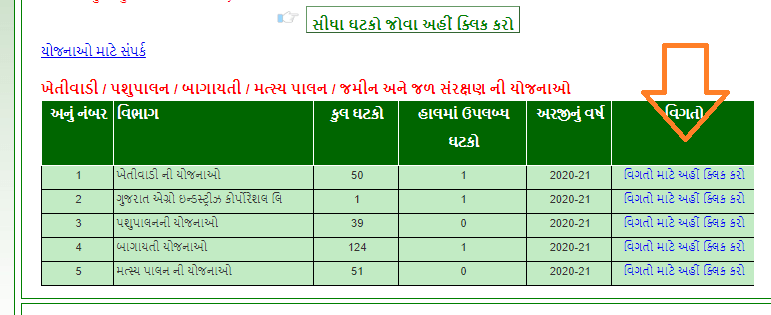 after select your Department, if "અરજી કરો " option available when you visit then apply to this product and show below image, other wise not show "અરજી કરો " option, waiting some day to re start yojana.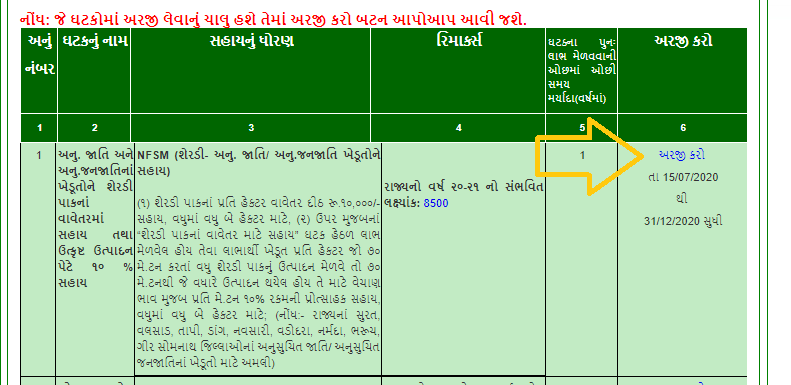 Open form and fill all details and upload document.
More read