How to Add(Link) Telangana Driving Licence in DigiLocker with Easy step
Anyone drive a vehicle on road, they must have a driving licence in Telangana. If drive a vehicle without driving licence, It is a punishable for violating traffic rules so always with you when drive a vehicle in Telangana. Sometime you forget driving licence at home but you have added the driving license to Digilocker, it is as valid as the original document. Digilocker's document is valid a all over India and like a original document. DigiLocker is a digitization service provided by the Indian Ministry of Electronics and Information Technology. DigiLocker allows access to digital versions of various documents including drivers licences, vehicle RC book, pan card, Aadhar card, ration card and more.
Read More : How to Download birth certificate in Telangana ?
Link(Add) Telangana Driving Licence in DigiLocker Easy step
Government try to make Digilocker's services easy for everyone to use. In this post we guide to How to add driving licence in Digilocker ?. Easy way to link driving licence in DigiLocker. DigiLocker have a mobile application and website. you can direct login trough website otherwise can download application on mobile for link driving licence. First things is a create account in DigiLocker if already have account then direct add a Driving Licence.
How to Add (Link) Telangana Driving Licence in DigiLocker ?
Anyone want to Add (link) Telangana driving licence in DigiLocker then first to visit DIgiLocker website or App : digilocker.gov.in .Now click on right top corner to SIGN IN button (if you do not have account then click on SIGN UP button).

If you have already account then login other wise create new account in Digilocker.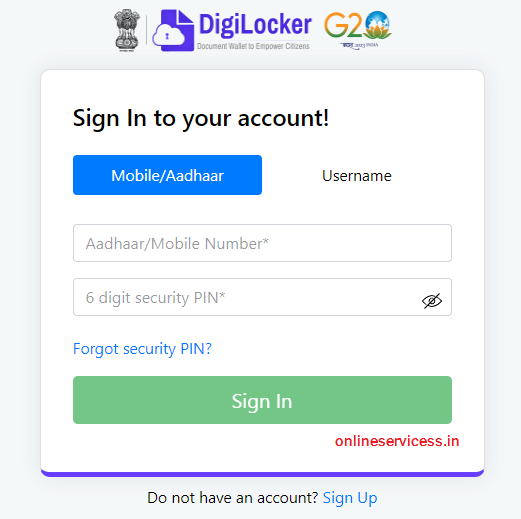 After sign in, Show side bar menu to Search Document.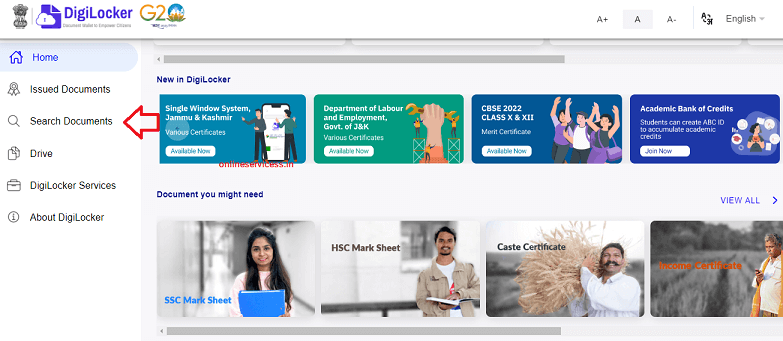 Now search "Driving Licence" and select a Driving License – Ministry of Road Transport and Highway all state.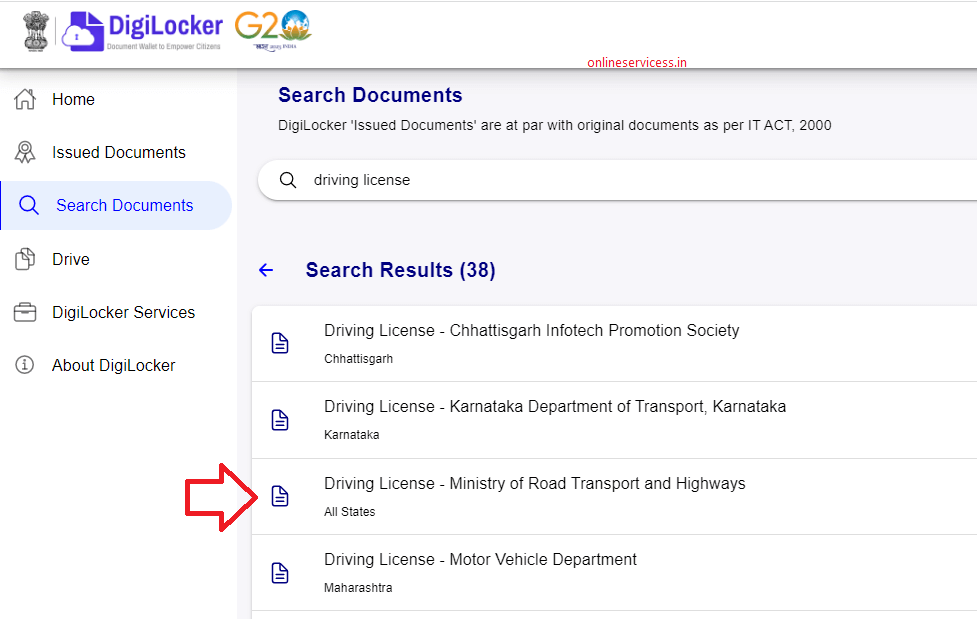 Enter name as per Aadhar, Date of Birth and driving licence number.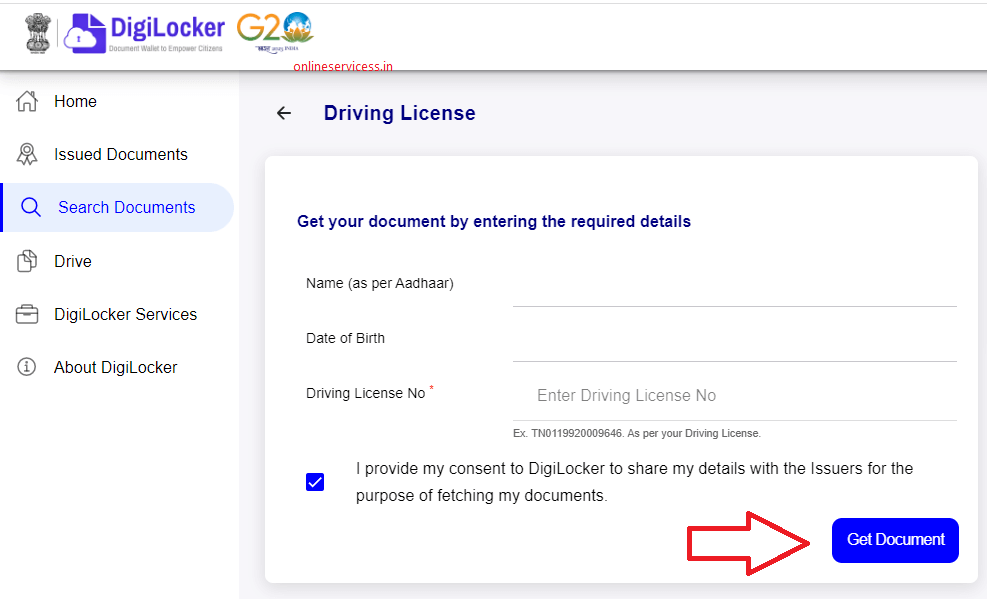 Click on Get Document and fetch document on DigiLocker account after show your driving licence in your DigiLocker.
Q. Is the driving licence from digilocker accepted by traffic police?
Ans. Yes, The same as will be consider original document, Digilocker and m-Parivahan mobile apps of Ministry of Road Transport & Highways, Government of India are legally recognized documents as a the original documents.
Reference by : https://www.digilocker.gov.in/
Read More :