Birth/Death Certificate Lucknow apply online, Download, check Status
Birth certificate Lucknow is a very important document. It is used in government and non-governmental works and document. The birth certificate is issued by the Municipal corporation. You can download the Lucknow birth and death certificate (UP Janam Praman Patra) and apply online using e services sarthi website. in this post show all process for obtain birth certificate, death certificate, check status, verify birth/death certificate. Now you will not have to visit government offices repeatedly because now you can download the UP birth or death certificate from home and check the status of its application. Also do Death certificate download, status, apply online using e sarthi portal of Uttar Pradesh.
Birth and Death Certificate Lucknow
You can also apply online for UP Birth Certificate Registration. You can apply online for a birth certificate sitting at home. You can check the entire process of apply online below. Birth certificate certifies the birth date, place and age of any person. Therefore birth certificate is considered to be a very important document. To make any type of government document, you need a birth certificate. Death certificate is also very importance document for family in Uttar Pradesh.
Required Document
Baby name
Date of birth
Place of birth
Parent's address
How to Apply Birth Certificate Online in Lucknow
You want to register birth date to government data then apply for birth certificate in Lucknow then you need to visit Birth and Death registration website Civil Registration system. open this web site and click on General Public Signup.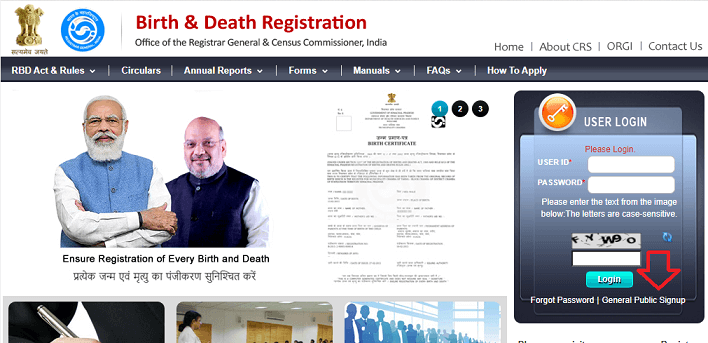 In this, you have to click on the new user registration as shown in the picture. After that a registration form of this type will appear on your screen. Carefully fill all the information requested in the form and click on the save button.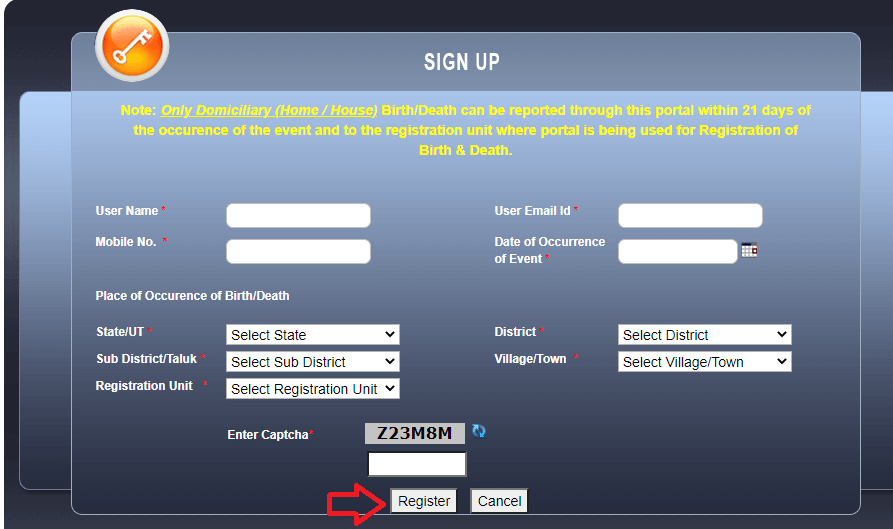 After login, now register birth date and generate acknowledgement number for further action. you will have to fill all the information asked in the form like date of birth, name of the child, name of the place where the birth took place etc.
After filling all the information, you will have to attach all the documents along with the application form and submit it to your respective department.
Now successful register for birth certificate, You can also login by entering your user name, password / OTP.
How to download Birth Certificate in Lucknow ?
To download the birth certificate in Lucknow then first of all you have to go to the official portal of Lucknow Board. open this website. select from main menu to Public services -> Birth and Death certificate Download.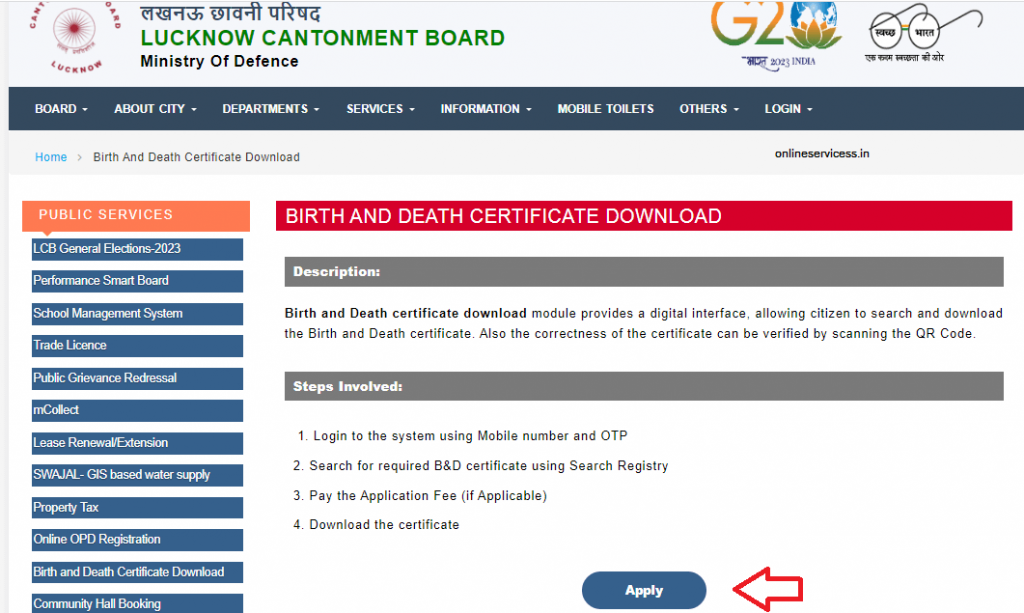 Login to the system using your Mobile number and OTP
After login, Search for required B&D certificate using Search Registry
Pay the Application Fee (if Applicable) online using debit card, UPI or credit card.
Download the certificate in your computer.
Read More :