Driving License Retest Appointment [ Retest ] – Payment
Step To Appointment Slot Book For Driving License ReTest Exam | Driving Licence Retest Appointment |Driving Licence Retest Appointment Payment | retest appointment dl
Have you failed the Driving Licence Test? If yes then you do not need to panic, you can pass the driving license exam again So you can take the retest on the Sarathi Parivahan website to give you the driving license exam again. You have to Retest Exam the driving license again to pay the driving retest fee only.
In today's post, we will explain to you in this post for Retest in Driving License Test. Many people who are failing in the driving test of RTO have to give them a retest test after failure and thus transfer to online e-challan for such examination. There are many people filling in on the RTO office but they do not know that you are home.
You can fill the driving Re-Test challan with ease by typing in the ease of sitting in the Sarathi Parivahan website. You do not need to Required any RTO agent to take the retest test. What many people do not know is that after the driving test fails you do not have to pay for driving license again. Do not pass unless you are eligible for a driving license, you will need to pass this test by repeated driving Re-Test.
The Following Step To Appointment Slot Book For Driving License ReTest Exam.

You will see the option to Appointment ( Slot Book) at the left of the page. Click it.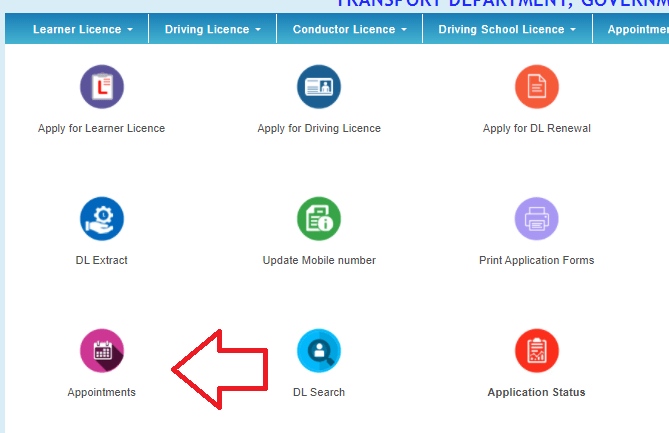 In New Windows Click On Slot Booking Menu >> DL Test Slot Booking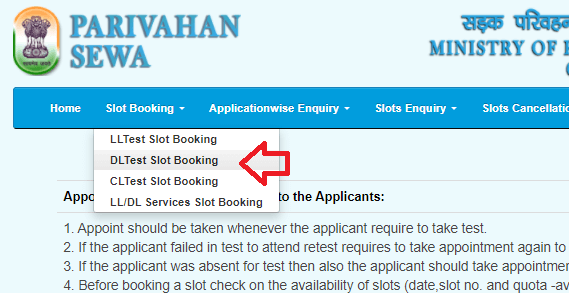 Two option available and select any one is application number or Learne licence number.

Then after Entering Your Application Number or Learning License Number With Date of Birth and Verification Code.
After Verification, You Can Select Class of Vehicle and Go to Process to Book Button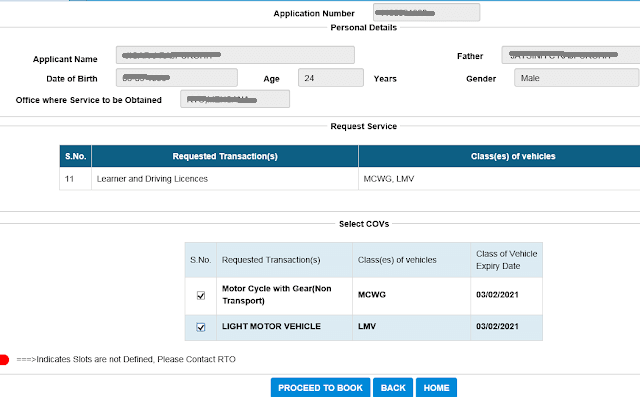 You can Select Particular Date and Time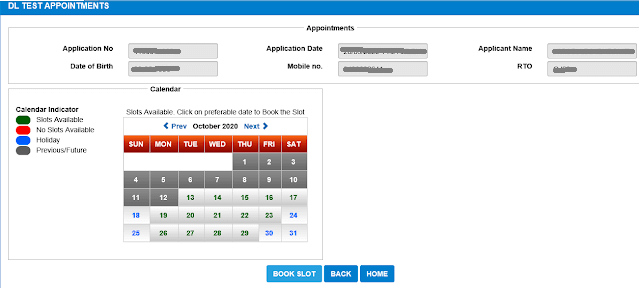 One time Password Sent to Your Register Mobile Number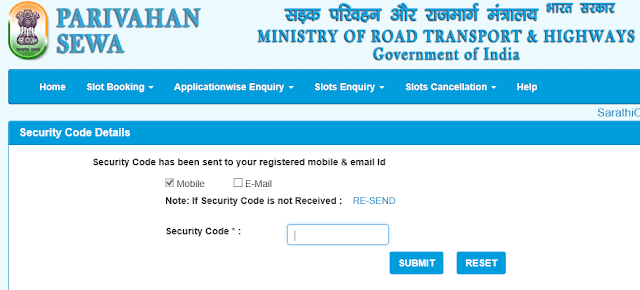 After, Verify Your One Time Password Finally you Can Process for Apply Permanent Driving License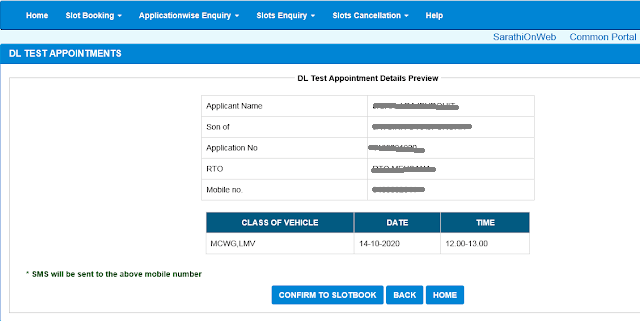 Now click on conform to slot book button and payment option appear on screen. and this date to go to RTO and should take driving skill test. if you pass driving skill test then you got driving licence in few day. your driving licence will deliver to your home address.
The Following Step To Pay E-Challan for Driving Licence Retest Exam
After Booking the Driving Test Appointment Slot Booking, make a payment on the left side of your screen in the Driving Licence option and click on the "Fee/Payment" option.

A new window will open after clicking on the Fee / Payment option. Click on the E-Payment option inside the window. Under the option, click on the option "ReTest Fee"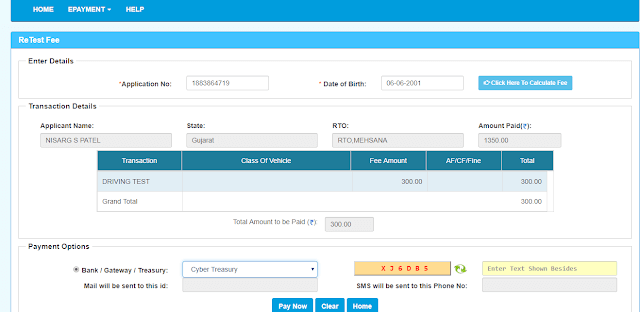 Inside the Retest window, you will see Two options one will be the Application Number and the other is the Date of Birth.
After entering the application number and date of birth, Click Here to Calculate Fee Button
Clicking on the Calculate button will show you how much you have to pay for the retest for the driving test.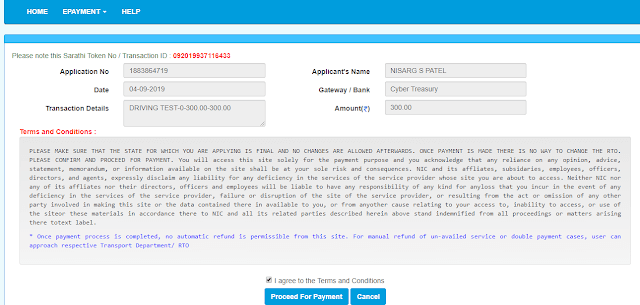 Then click on the Pay Now Button.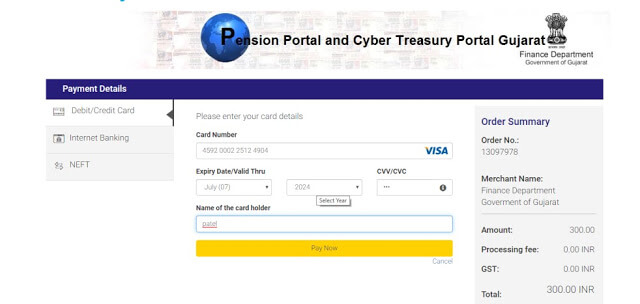 Then, from the Payment window, the Debit Card Credit Card and Net Banking option will be available.
After payment, the print receipt will be displayed in the RTO office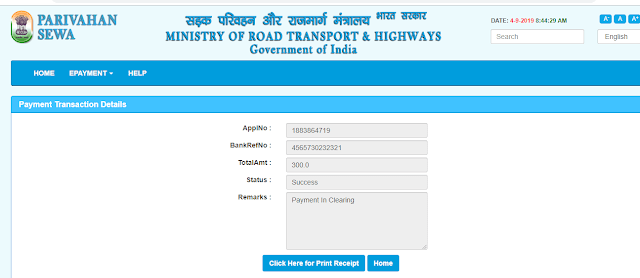 Read More
How To Check Driving Licence Application Status – Sarthi Parivahan