Duplicate Pan Card Download : Download e-Pan Card pdf
Pan Card is very importance document for who pay income tax in India. now day Pan card easy way to obtain for common people. Income tax department launch e-Pan card for instant pan card without application or process. if your Pan Card stolen or tier then you need to duplicate Pan card. Income tax department now all services make online and easy to use every one in India. you can download your Pan card online very easy process. how to download duplicate pan card online ?. how to download e-Pan card pdf online ?, Both questions will be answered in this post please read full post.
Duplicate Pan Card Download
Pan Card is very useful in real life, Pan card has become mandatory everywhere for example if you open bank account the need a pan card and want to fill income tax file return then you need it. Now IT department make easy to get pan card to every India people, now make pan card very easy process and download. e-Pan card can be download free of cost. NSDL website make all process online such as a new PAN card, Correction on Pan Card, Duplicate Pan card and etc. Two portal make offer to download e-pan card online, first is NSDL and second is UTIITLS. both process show in this post.
Procedure of Duplicate Pan Card Download using NSDL
If your Pan Card lost or stolen then you will need to duplicate pan card download then first go to NSDL website.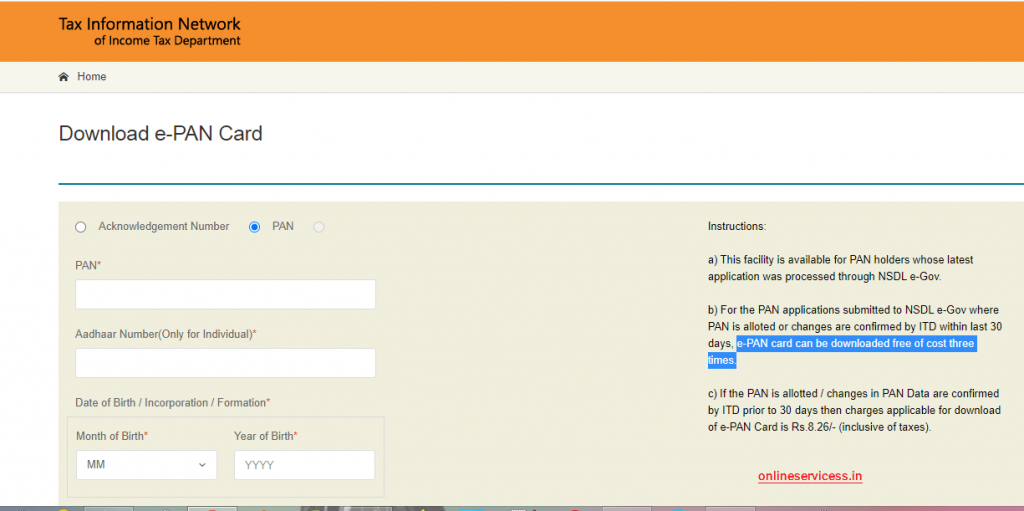 Now enter your Pan Card number, Aadhar number, date of birth and enter captch code.
Click on submit button and next page to verify mobile number with otp after download your e-Pan card.
e-PAN card can be downloaded free of cost three times.
Procedure of download e-Pan Card using UTIITLS
If you want to duplicate or e-Pan Card download and free of cost then First go to UTIITLS website and scroll down and select Download e-Pan Card.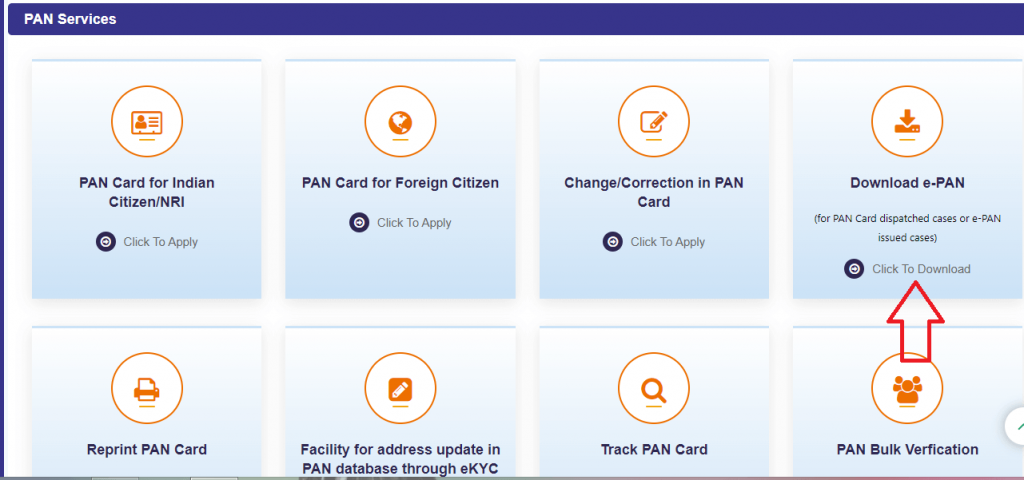 Now open form and enter Pan Card Number, Date of birth and captch.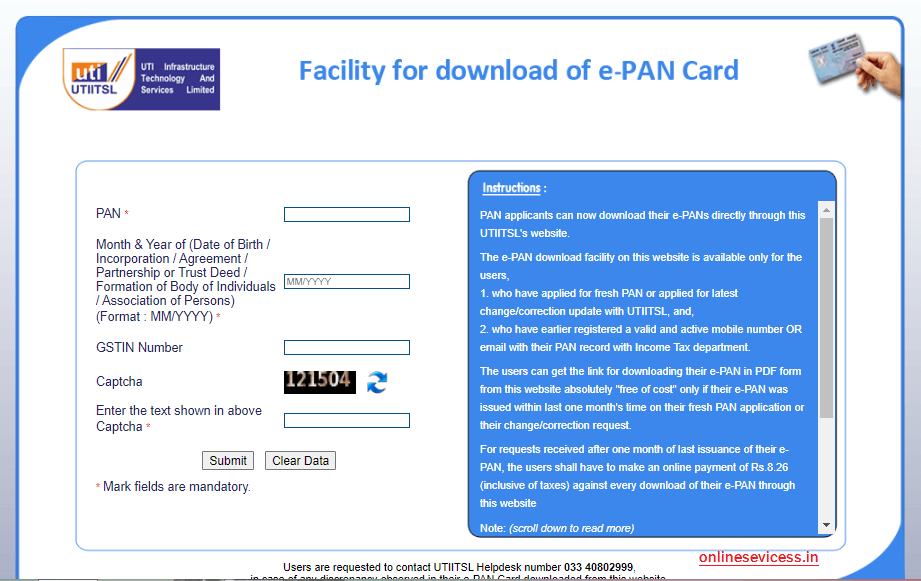 Click on submit button and next page to verify to mobile number with OTP after verification can be download Pan card. In case the user's mobile number and email are not registered, the user should get this done first by applying through a change/correction request application to avail the e-PAN download facility later.
PAN – All India Customer Care Centre
Contact: +91 33 40802999, 033 40802999
Timings: 9:00AM to 8:00PM (Open all days)
Email: utiitsl.gsd@utiitsl.com