How to Change Name in Driving License Online
Change Name in Driving License Online : Change in Driving Licence is very easy process. If you want to make some changes to your exiting driving license! You can very easily change online sitting at home, you can change your address, mobile number, name, date of birth, etc. You can easily change your details by visiting the website of the Transport Department of the Government of India.
Change Name in Driving License
how to apply change the name in the driving license (driving license correction online sarthi parivahan). you can make a driving license change online at home. Now you don't need to go to the RTO office. The Government of India through the Ministry of Road Transport and Highways(Sarathi Parivahan) has enabled the computerization of thousands of driving permits in many states of the country.
How to Change name (Correction) in Driving Licence online ?
If your want to change your name (correction in name) in Driving license then First Go to parivahan website : sarathi.parivahan.gov.in, open this website and First Select Your State.

After Select, Your State Then Click on "Apply for name change".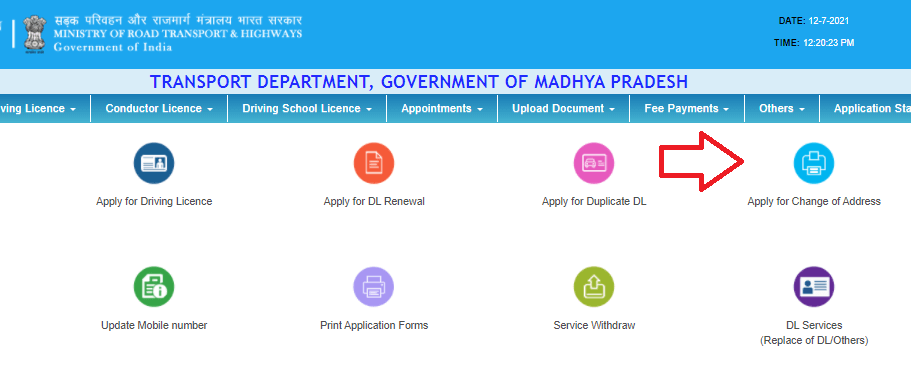 List of DL services Page is displayed then click on Continue Button for Change Name Request.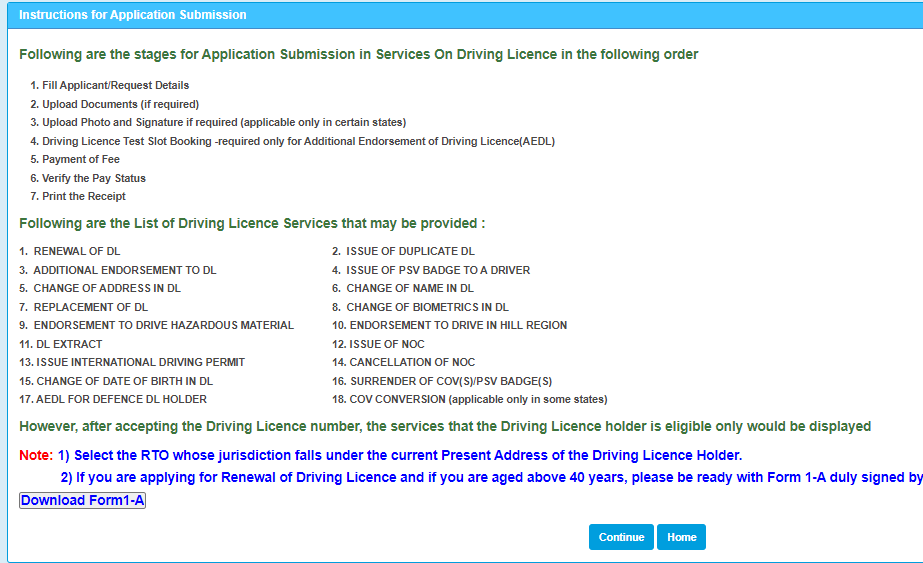 Enter DL (Driving Licence) number and Date of birth and click on PROCEED Button

Applicant Name with few other details are displayed on this page and Select Apply to state and RTO and click on Proceed.
Step 7: Next page to show your driving licence details if your driving licence details show then click on "Proceed"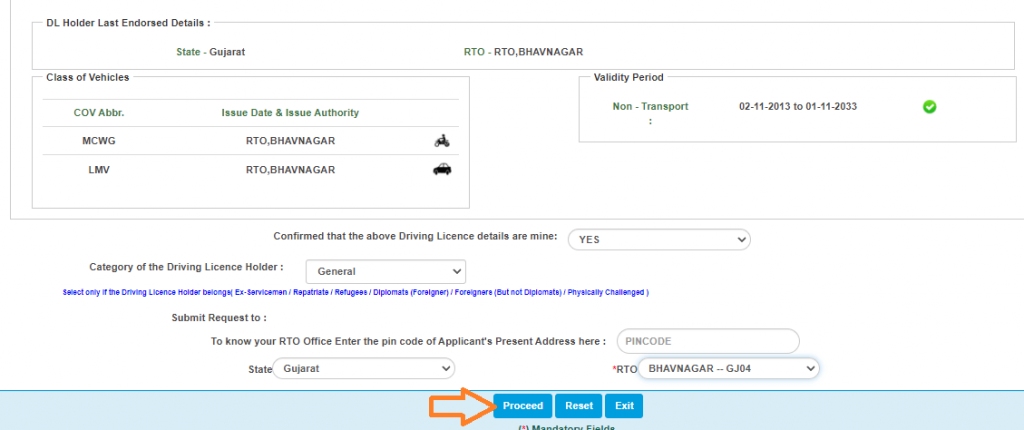 Step 8: Show your address details and conform your information after click on "Confirm"

Step 9: Next step is Authentication With e-KYC, click on Generate OTP button and you will get OTP in your mobile after enter OTP and click on "AuthenticatewithSarthi" Button

Step 10: Now select "ISSUE INTERNATIONAL DRIVING LICENEC PERMIT" and click on "Proceed"

Now open driving licence details and fill correct your information and pay your application fees online otherwise need to pay at rto office.
Then after visit your rto office and verify your document and submit your name correction form.
List of Service on driving license in Sarthi Parivahan
RENEWAL OF DL
ADDITIONAL ENDORSEMENT TO DL
CHANGE OF ADDRESS IN DL
REPLACEMENT OF DL
ENDORSEMENT TO DRIVE HAZARDOUS MATERIAL
DL EXTRACT
ISSUE INTERNATIONAL DRIVING PERMIT
CHANGE OF DATE OF BIRTH IN DL
AEDL FOR DEFENCE DL HOLDER
ISSUE OF DUPLICATE DL
ISSUE OF PSV BADGE TO A DRIVER
CHANGE OF NAME IN DL
CHANGE OF BIOMETRICS IN DL
ENDORSEMENT TO DRIVE IN HILL REGION
ISSUE OF NOC
CANCELLATION OF NOC
SURRENDER OF COV(S)/PSV BADGE(S)
COV CONVERSION (applicable only in some states)
Reference by : https://parivahan.gov.in/parivahan/
Read More :