One Nation One Ration Card Scheme – Online status check
one nation one ration card online | One Nation One Ration Card | check status one nation one ration card
One Nation One Ration Card : The state government distributes ration cards to its citizens. Ration card is prepared for a resident consumer of only one state, that citizen cannot go to another state and use his ration card, but now it has been determined by Food Minister Ram Vilas Paswan of the Central Government that all the consumers are a ration With the card itself, you will be able to take advantage of ration throughout the country and get their share of grain from the shops. This scheme is being known as one country one ration card.
One Nation One Ration Card
Under one country one ration card scheme, the facility of ration card will be given to the residents of every region in every state in the country. The person can get his one day food from any PDS shop under this scheme from his ration card wherever he is. This is a great relief for every citizen.
Check status of one nation one ration card
First visit IMPDS official website and show all state.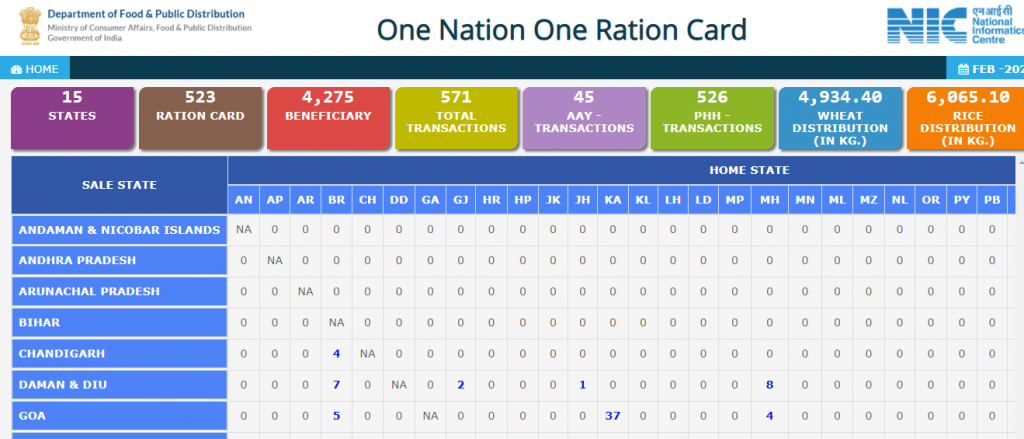 Now select Your state name to select number.

Appear on screen your state list and check your name.
One nation one ration card apply online
Please read this information carefully https://nfsa.gov.in/portal/apply_ration_card
State Wise Ration card Official website
The Food and Public Distribution Department is doing all the work purposefully under one country, one ration card scheme.