How to Pay TDS Payment Online ?
TDS Online payment : Tax Deducted at Source is a type of advance tax which Government of India. The overall deducted TDS is claimed as tax refund after a taxpayer files the Income Tax Return. e-Payment facilitates payment of direct taxes online by taxpayers. To avail of this facility the taxpayer is required to have a net-banking, debit card, credit card. we guide you step to step all process
How to Pay TDS Online Payment ?
Will Pay your TDS Payment online using nsdl website then The Firs visit Official website NSDL https://www.tin-nsdl.com/
Select service tab in main menu and will open drop menu
See in drop menu and select " e-payment pay taxes online" option, this is show in below image.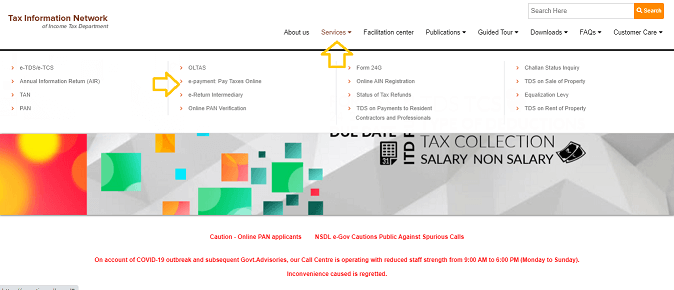 after click, open e-Payment of Taxes page to Select TDS/TCS process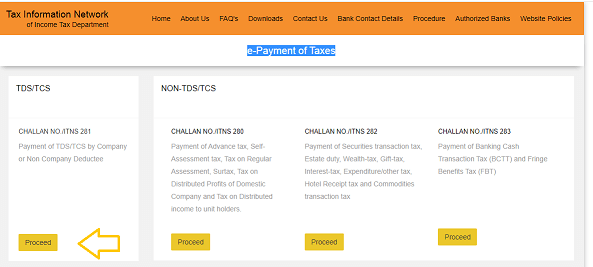 After click on process, open form and fill the form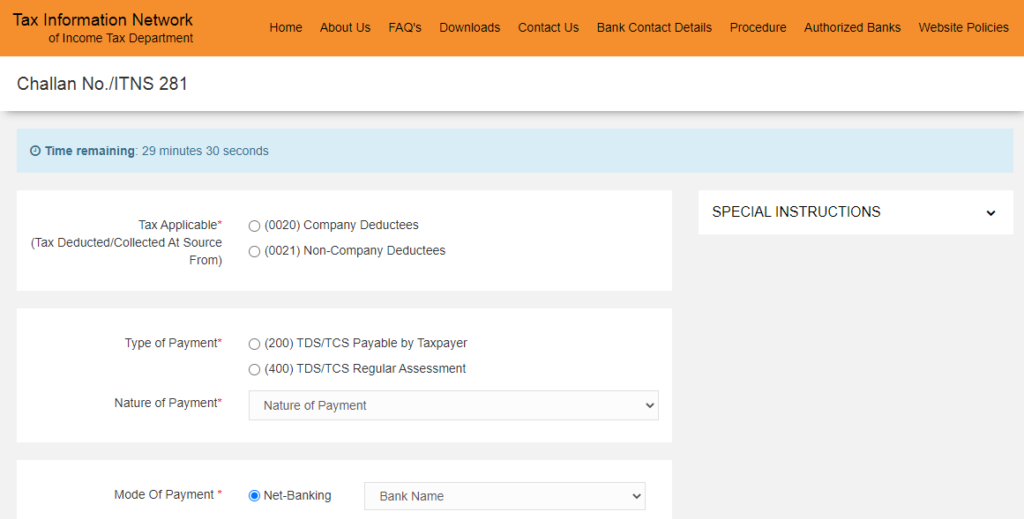 Fill all Field in form and all information correct.
enter captcha code, click process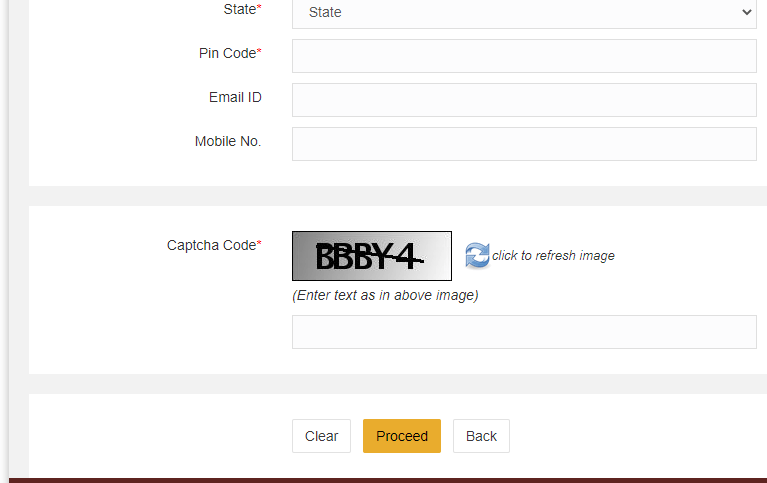 Press to process after check details and payment Verify details
redirect to bank payment page, you can choose payment method and pay your TDS
Print your challan copy
On successful TDS Payment, a challan would be displayed containing the Challan Identification Number (CIN), payment details and the bank name through which e-payment has been made. You can also verify the status of the challan in the "Challan Status Inquiry" on the NSDL-TIN website after a week of making the payment using the CIN so generated
Check TDS
Benefits of TDS online Payment
Easy way to e TDS Payment facility
Pay at the time and place of your convenience
Instant generation and download of the payment acknowledgement receipt
Paper-less and time-saving procedure
No additional charges.
How can I create a Nil TDS challan?
To create a NIL TDS challan, the deductor must fill up all amount columns as 'Zero' and leave the field containing Cheque/DD number as blank.
Read More :