AP Ration Card Download – aepos.ap.gov.in
Andhra Pradesh Ration Card Download : Government (EPDS of AP) provides various types of subsidies on food items, kerosene, LPG and other items for the benefit of citizens. The official document that enables citizens to purchase such items at subsidized costs to obtain these specific benefits is called a ration card.
Andhra Pradesh ration card Download
If your ration card tear or forget and will need to download your ration card online then follow below process. Ration card is very useful document for take a ration. ration card is also proof of address. AP government provides food grains at reasonable prices and every month.
Read More : How to Check AP Ration Card Status ?
How to Download Ration Card in Andhra Pradesh
Anyone want to download a ration card in Andhra Pradesh through the official website of Government Distribution System in Andhra Pradesh : https://aepos.ap.gov.in. And select Report section to RC Details.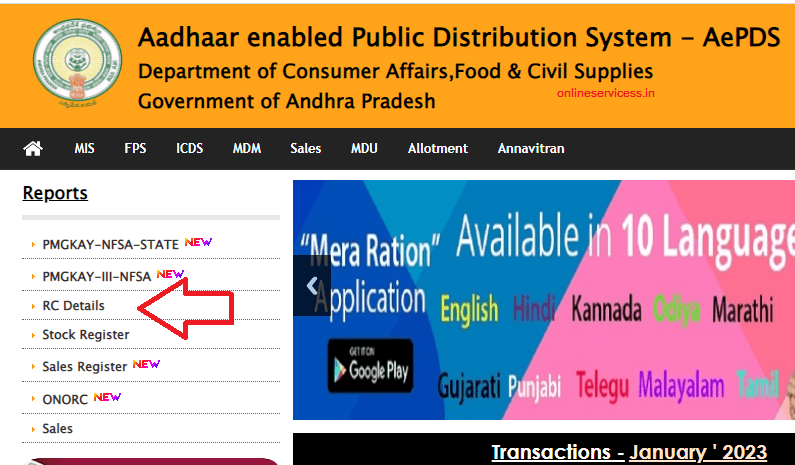 Now enter your ration card number.

Click on Submit button and get your ration card details on your screen and you can download your ration card pdf copy or save in your computer or mobile.
Read More :