How to Apply for Permanent License of Two Wheelers Gearless Vehicles ?
Permanent Licence: If you have learning license, then don't delay now. after 30 day you can apply for permanent Learner Licence, you can Apply for a permanent license immediately. The process of applying for a Driving License is very simple. You have to fill the application following the given instructions. After the driving test, the permanent license will be sent to your home address. After six months your learning license will expire and the whole process will have to be repeated again. in this post show how to apply for permanent license of two wheelers gearless vehicles.
Procedure of apply for a Driving licence of two wheelers gearless vehicles

You will see the option to Appointment ( Slot Book) at the left of the page. Click it.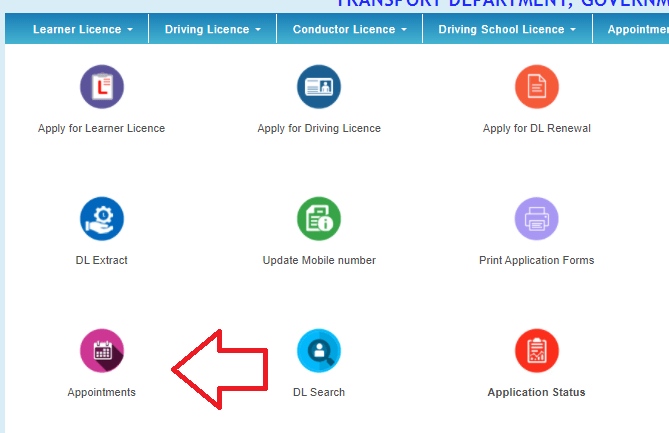 In New Windows Click On Slot Booking Menu >> DL Test Slot Booking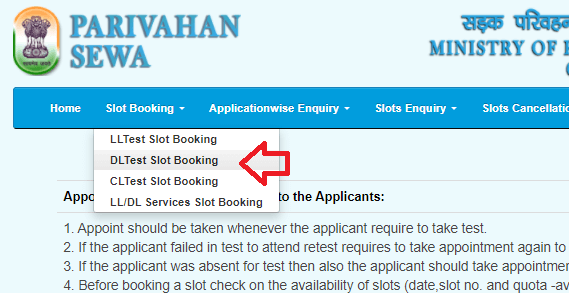 Two option available and select any one is application number or Learne licence number.

Then after Entering Your Application Number or Learning License Number With Date of Birth and Verification Code.
After Verification, You Can Select Class of Vehicle(you can select motor cycle without gear) and Go to Process to Book Button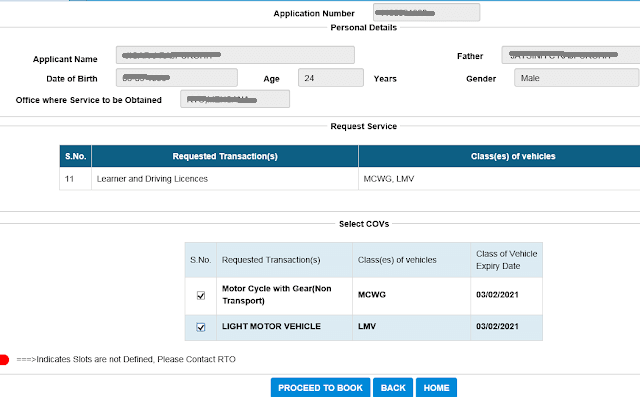 You can Select Particular Date and Time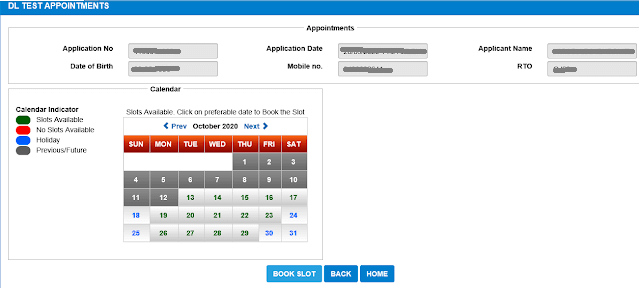 One time Password Sent to Your Register Mobile Number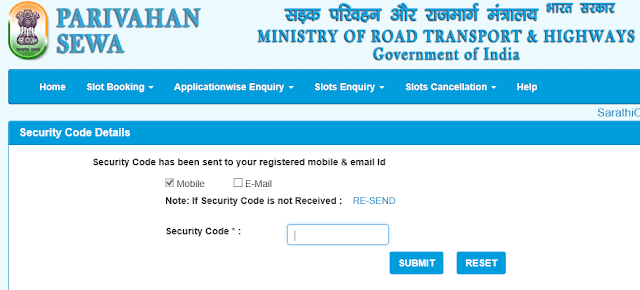 After, Verify Your One Time Password Finally you Can Process for Apply Permanent Driving License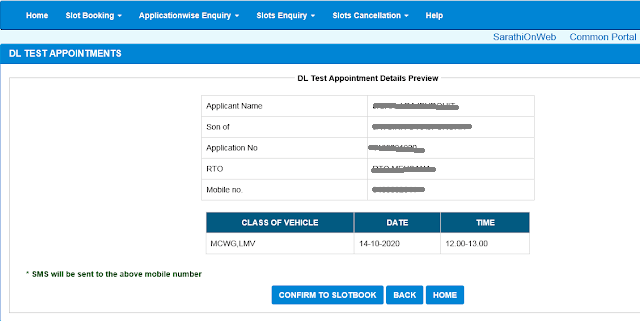 Now click on conform to slot book button and payment option appear on screen. and this date to go to RTO and should take driving skill test. if you pass driving skill test then you got driving licence in few day. your driving licence will deliver to your home address.
How can I get smart driving Licence ?
Application should be made in form-8 attaching original driving license with a fee of Rs.50/- for driving license, Rs.200/- for a smart card driving license and Rs.50/- for driving test is required to be paid with application.
Read More :