How can I download my Driving Licence online in MP ?
Download driving licence MP : Driving License is very importance document for drive a vehicle in India. Without Driving Licence you can not drive vehicle in Madhya Pradesh. if you have already Driving Licence If you have lost your license and would like to download it, follow this post to last. We are also very much aware of the fact that as per The Motor Vehicles act 1988, it is very much necessary for every citizen of India to hold a permanent driving licence to drive any motor vehicle in Madhya Pradesh. In case any citizen of India is caught without having a legal license and still driving, he or she will be fined or may also be put behind the bars.
Download Driving Licence online in MP
It is also important to keep in mind that obtaining a DL Download in MP is not at all a difficult task if you know the process for what to do and how to do very well. In this below process.
First Go to MP Transport Official website https://eparivahan.mptransport.org/
Open Website and select Menu to CITIZEN SERVICES – DRIVING LICENCE -> DL – Duplicate/Lost, click on DL-Duplicate/Lost option show in below image.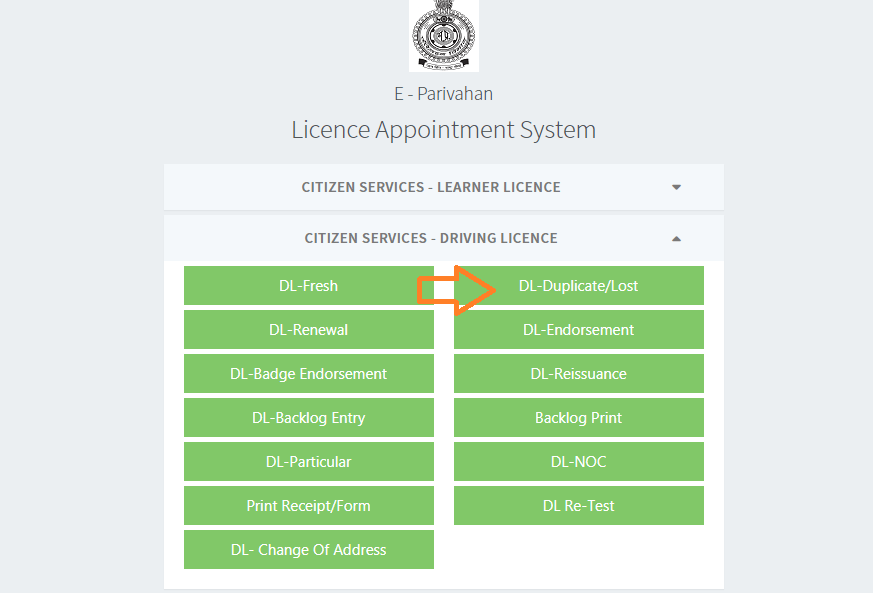 Now Enter your Driving Licence number and Date of Birth, after enter your detail click on submit button.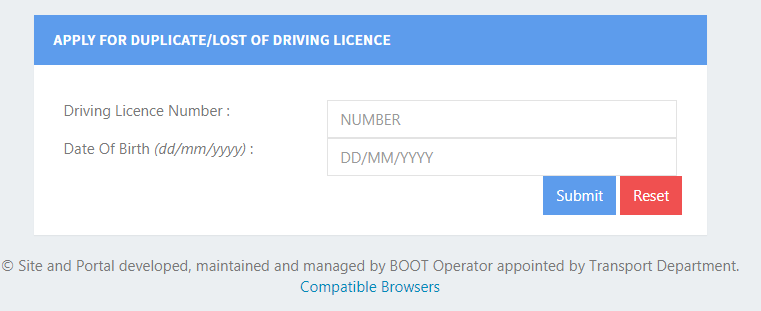 Now open Page to get your Driving licence information to your screen and show payment option.
You can payment for duplicate driving licence application, you can pay using net banking or Debit card option appear. after successful payment you will get your driving licence in courier.
Required Document for Duplicate Driving Licence in MP
Application Form
FIR or NCR of the lost or stolen license.
Form No 1
Proof of residence.
Help Line for Driving Licence Madhya Pradesh
Helpline No. – 0751-2971008, 9425609083,9425609086
Helpline Email – helpdesk.mpts@gmail.com