How to Download Covid Vaccine Certificate PDF ?
Vaccine is best way to protect Covid-19 so every one get vaccine in India. Government launch CoWin portal for vaccination, Co-WIN application is the digital back bone for the vaccination drive in India. Age 18+ need a register for covid vaccine in India. The CO-WIN application will facilitate the citizen with an option to register and schedule
the vaccination session online in Centers of their choice. The Citizen self-registration module will ensure fool-proof identification of deserving candidates for receiving the vaccines and get vaccine certificate.
How to register for covid vaccine dose in India ?
Download Covid Vaccine Certificate
COWIN is very useful portal for vaccine, you can download your vaccine certificate using cowin website. In this post we guide to : How to download vaccine certificate pdf using cowin.gov.in website ?. Now day every where to want a vaccine certificate so you need to download your vaccine certificate.
Procedure of Download Covid Vaccine Certificate pdf using cowin.gov.in
You want to download your covid vaccine certificate pdf online then you need to visit cowin.gov.in portal. open this website and select main menu to Register/Login Button.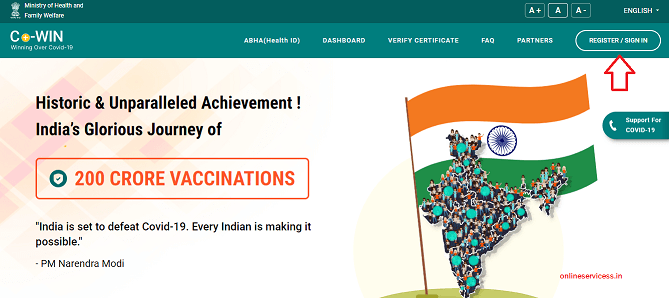 Login with your mobile number, enter your mobile number and will get OTP in your mobile.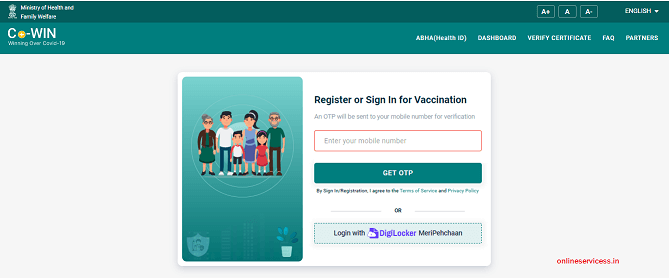 Now open your details and show your vaccine dose, when you click on certificate.

After click on certificate, appear Download Certificate option.

Click on Download Certificate button and you will get vaccine certificate pdf in your computer or mobile.
Download Covid Vaccine Certificate using DigiLocker.gov.in
If you want to Download covid vaccine certificate in DigiLocker then follow below Step :
Step 1 : First go to Digilocker website www.digilocker.gov.in or download Digilocker app in your mobile.

Step 2 : Now click on right top corner to SIGN IN button (if you do not have account then click on SIGN UP button)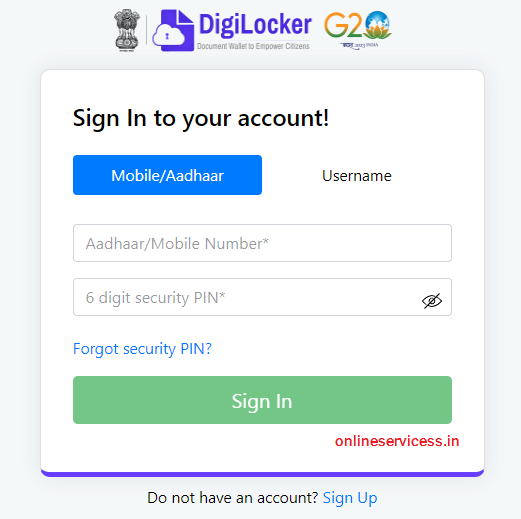 Step 3 : After sign in, Show side bar menu to Search Document.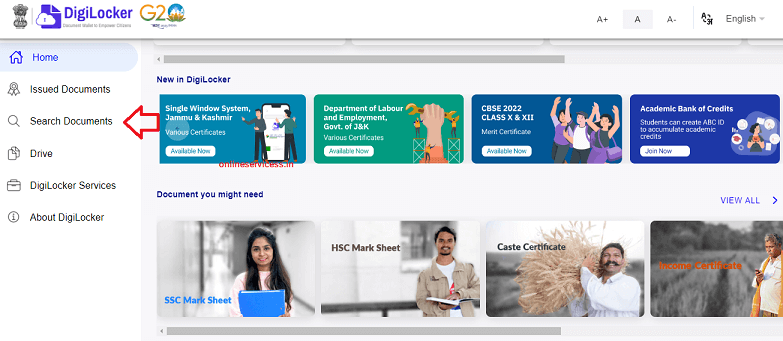 Step 4 : Now search "Covid" and select Covid Vaccine Certificate.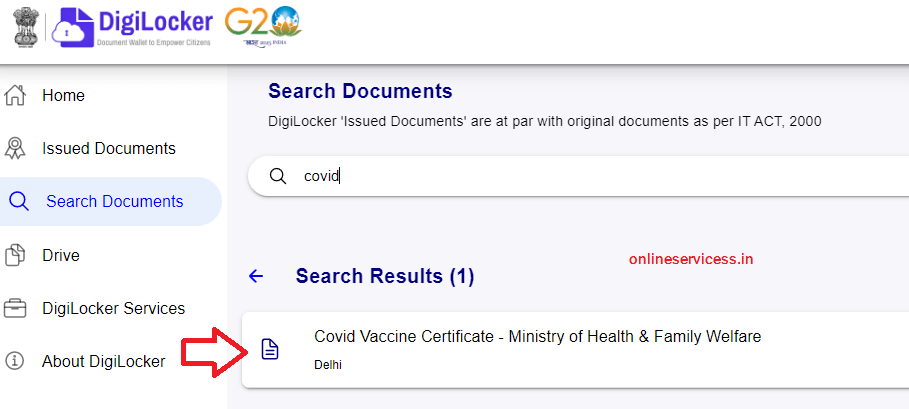 Step 5 : Enter your Name as per Aadhar Card, Date of birth, Gender, beneficiary number.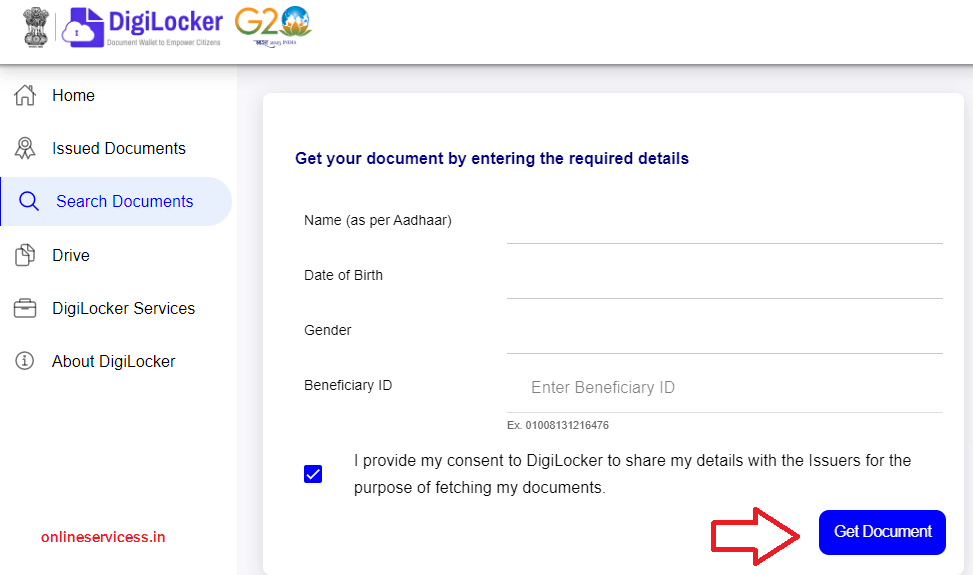 Now Clock on Get Document Button and you will get your covid vaccine certificate in your mobile.
FAQ
Why do I need a vaccination certificate?
A COVID Vaccine Certificate (CVC) issued by the government offers an assurance to the beneficiary on the vaccination, type of vaccine used. It also is an evidence for the beneficiary to prove to any entities which may require proof of vaccination specially in case of travel. Vaccination not only protects individuals from disease, but also reduces their risk of spreading the virus. Therefore, there could be a requirement in future to produce certificate for certain kind of social interactions and international travel.