Gujarat Ration Card List | Gujarat ration card list village wise
Gujarat Ration Card List – Public distribution system has been implemented in the state for the food security of the poor. The director of the Department of Food and Civil Supplies under the state of Gujarat, the Office of Food and Civil Supplies plays an important role in making it functional. Those whose economic condition is very weak. And he is unable to live his life properly.
If you have applied for a new ration card or you want to know whether your name has come in the list after applying, then you can find out by following the easy steps mentioned in the article.
Gujarat Ration Card List
Along with this, we will also provide you the name list of the Gujarat Ration Card 2022 beneficiaries and the status of the application using the official website. You can check the name in the Gujarat Ration Card beneficiary list by the step-by-step guide given below as well as check the status of the application through the official website.
Benefits
You can see sitting at home
No need to go to government office
Can watch for free
Types of Ration card in Gujarat
There are 4 types of ration cards in Gujarat, first is Below Poverty Line (BPL) ration cards and second is Above Poverty Line (APL) ration cards, AAY, APL2.
types of ration card in Gujarat
how to check Gujarat Ration card list
Check Gujarat ration card list online then first of all, you have go to the official website of the food department http://ipds.gujarat.gov.in/Register/frm_RationCardAbstract.aspx.

Select the year and month and enter captcha. And click on Go button.
Open a new page and show district wise and select your district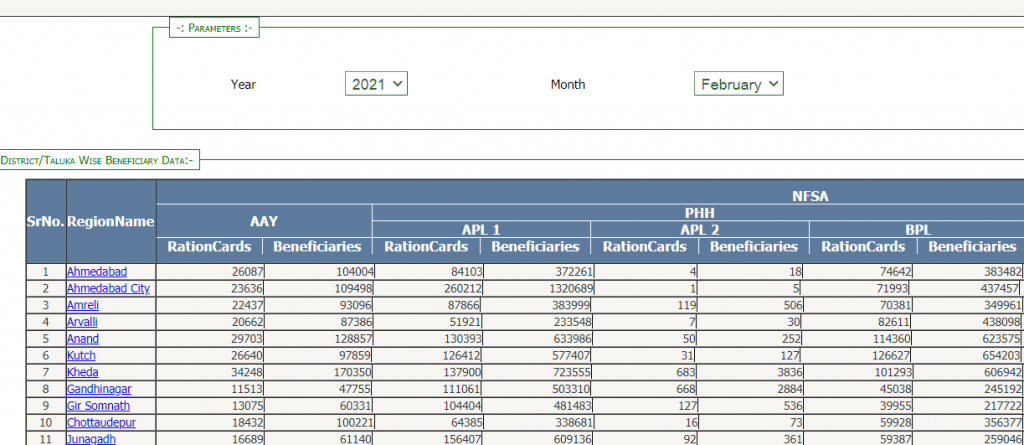 Now show all talukas and select your talukas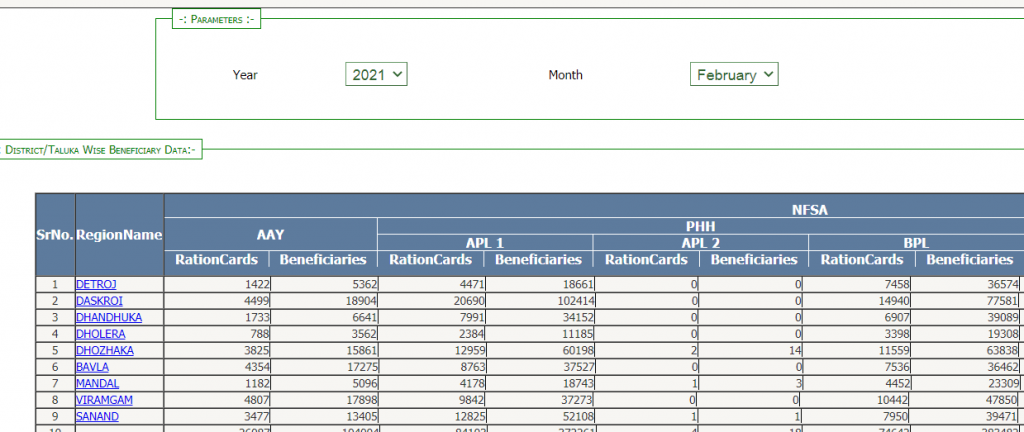 After selecting your taluka, you can see the name of all the villages.
Now select your village. Later all types of ration cards will be shown AAY, APL1, APL2, BPL
Now choose your ration card type in your village.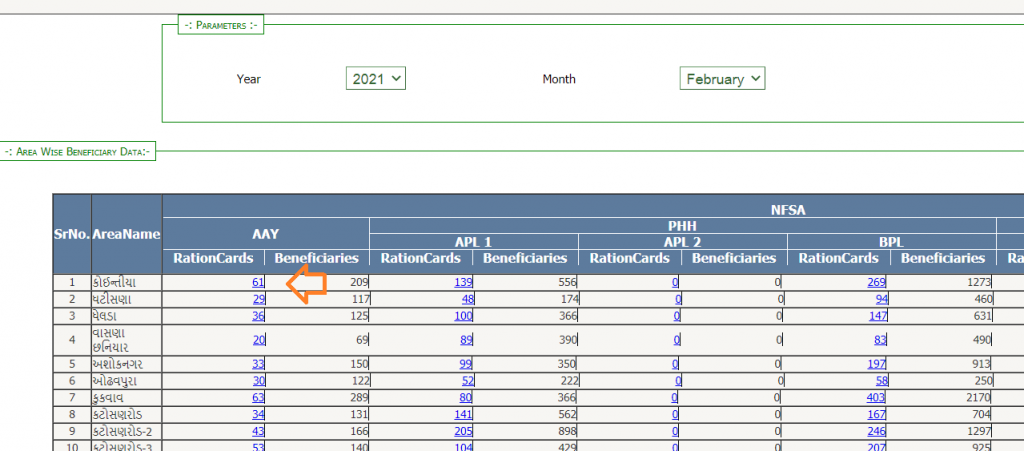 Now the ration card will appear in the name of the member of your village, click on the ration card number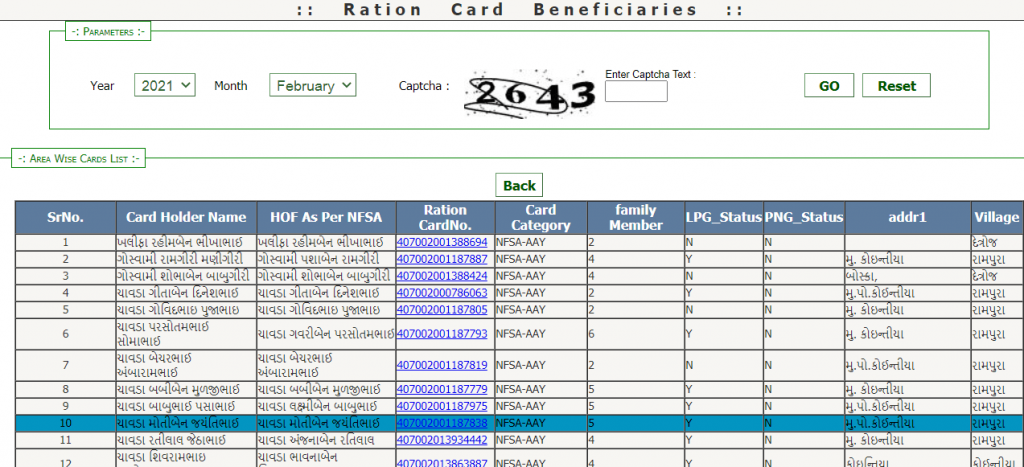 Here you will get information about all the members related to your family.
Your ration card details and all members can be seen on your computer screen.
How much ration do you get in Ration Card in Gujarat ?
You want to how much ration do get in your ration card please follow below process. Right now all steal in rations and Not giving enough amount to the ration card holder. so government all data transparent and public see all details about ration card.
First go to ipd gujarat ration card website https://ipds.gujarat.gov.in/Register/frm_KnowYourEntitlement.aspx.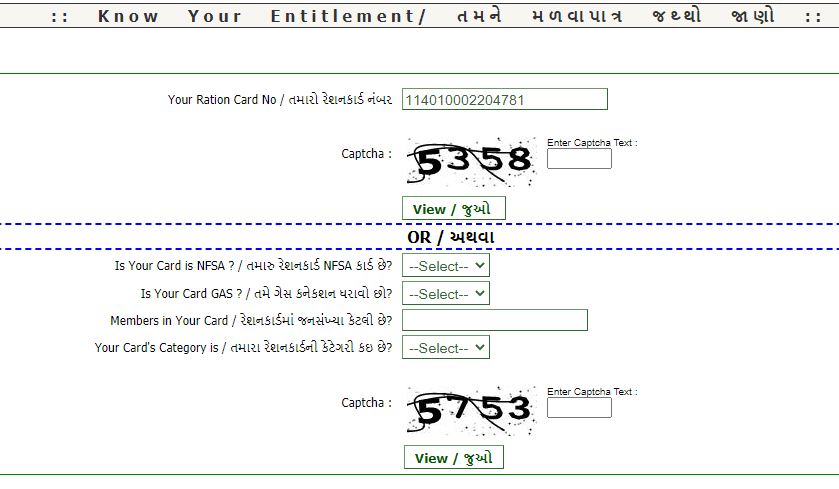 Now enter your ration card number and captcha code, if you do not know your ration card number then select first NFSA types, select is gas card(if you have gas connection then select yes), enter your family member, select card category, enter captcha code and click to view button.
Now see your Entitlement on your screen.
Read More