How to apply New Ration Card in Gujarat
Every citizen of the country residing within the state has the right to get a ration card. For this, the head of the family has to give full details in the prescribed form prescribed by the state government and apply to the office of the Taluka Mamlatdar / Zonal Officer of his area with supporting evidence.
Apply new Ration Card Gujarat
If you don't have ration card or you want to applying new ration card in Gujarat, then you can find out by following the easy steps mentioned in the article.
Documents Required for Ration Card Gujarat
When applying for a ration card, it is necessary to submit the following documents along with the application form.
Proof of Date of Birth.
Proof of Residence.
PAN card.
Driving license.
Passport size photograph.
Aadhaar Card.
Online Application Procedure for new Ration Card in Gujarat
To register for a new ration card online in Gujarat, the user applicant must follow the below-given steps:
Step 1: The applicant must visit the official website of Gujarat Government : digitalgujarat.gov.in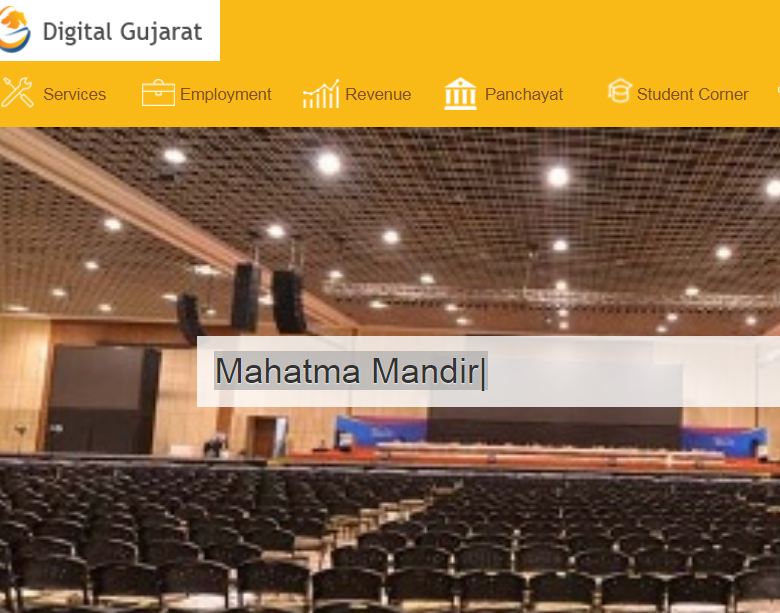 Step 2: The applicant must already be registered with the portal. If a new user, then registers yourself with the Digital Gujarat official portal.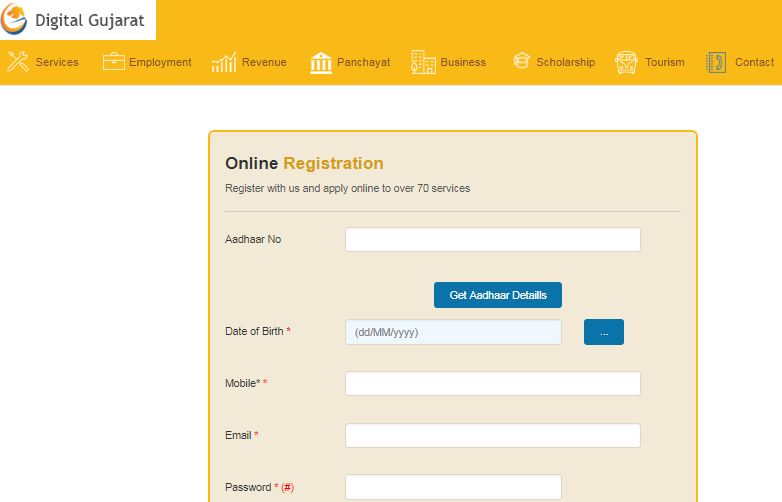 Step 3: After the successful registration, click on the "Revenue" menu on the home page.
Step 4: Then select "Application for New Ration Card" under the online services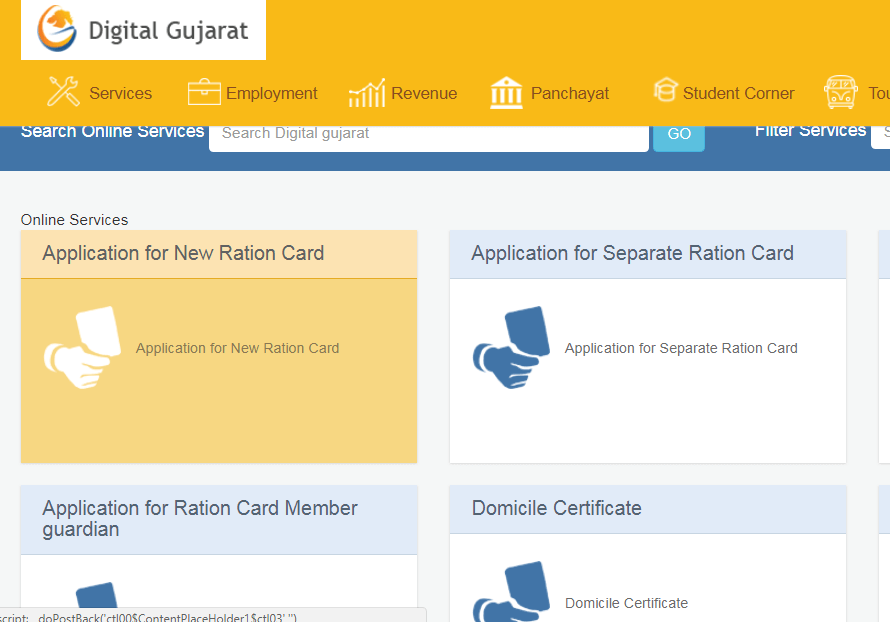 Step 5: You will be led to the next page, here you have click on the "Apply online" button for filing the form online.Image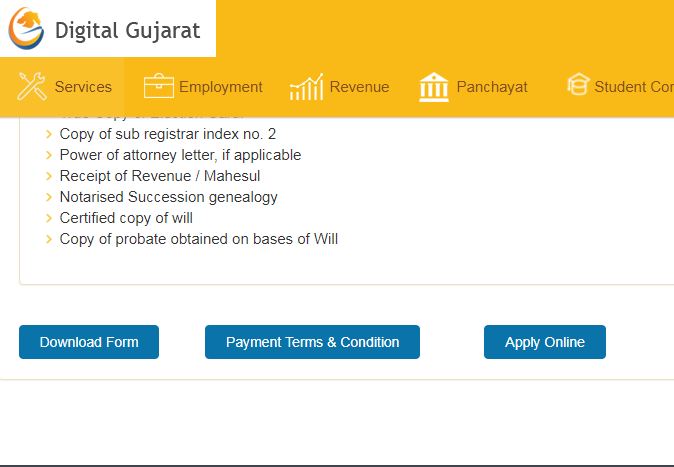 Step 6: You have to enter your login id and password and then click on the "Continue to Service" button.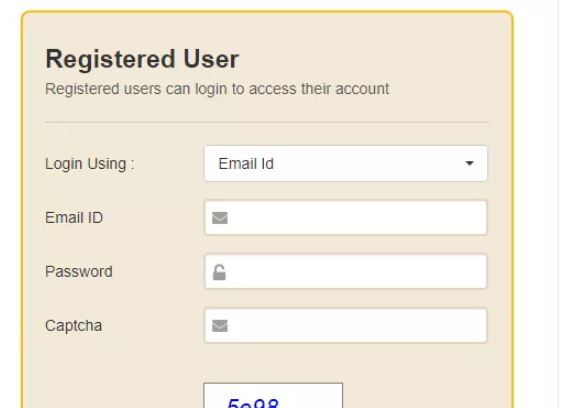 Step 7: Now give all the required details in the form. Then click on "update profile" button to save your profile and click on the "Next" button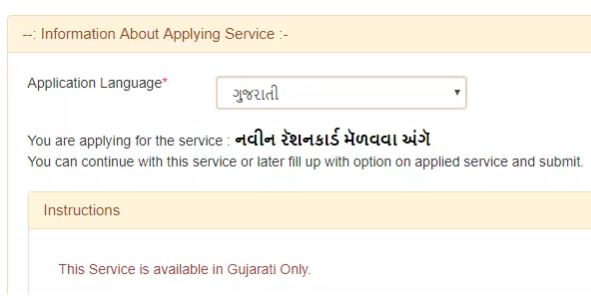 Step 8: You will be guided to the Ration Card Applicant details page, where you have to specify all the required information in the form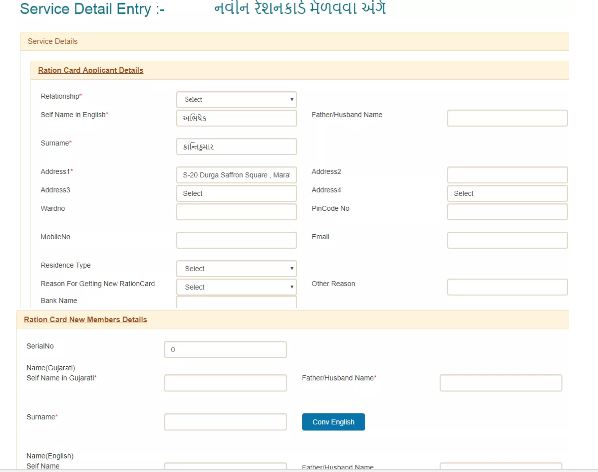 Step 9: After filling all the details in the application form click on the "Submit" button.
Offline Apply Gujarat ration card
If you want to duplicate ration card if my ration card is torn, lost or burnt. then download this form and submit. more information please visit Gujarat ration card official website https://dcs-dof.gujarat.gov.in/ration-card.htm . this website give all information
Read More