Tamil Nadu Smart Ration Card : Status, Application Form, Apply Online
Tamil Nadu Smart Ration Card applications are also going through the online. The application of the TNPDS Ration Card is also submitted through online mode and the distribution is also done through online mode. Today under this article, we will share step by step procedure through which you apply for the digital ration card in Tamil Nadu State.
Tamil Nadu Smart Ration Card
Currently, there are four types of digital ration cards available for the residents of Tamil Nadu State. Ration card is very useful document for every family in Tamil Nadu.
Required Documents for Smart Ration card in Tamil Nadu
Aadhar Card
Pan Card
Bank passbook
Electricity bill
Ration Card
How to Apply Smart Ration Card in Tamil Nadu ?
If you want to apply for smart ration card in Tamil Nadu then you need to visit OFFICIAL WEBSITE OF CIVIL SUPPLIES AND CONSUMER PROTECTION DEPARTMENT, GOVERNMENT OF TAMILNADU.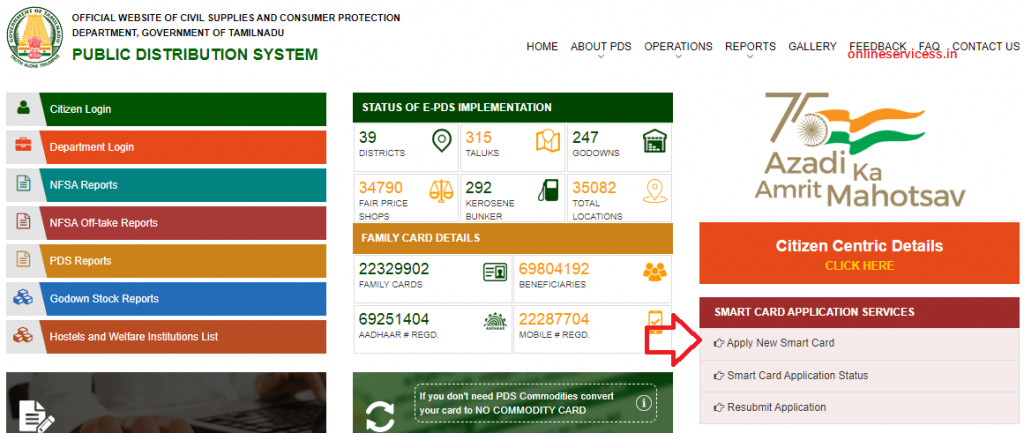 Now select Smart Card Application Service to Apply New Smart Card.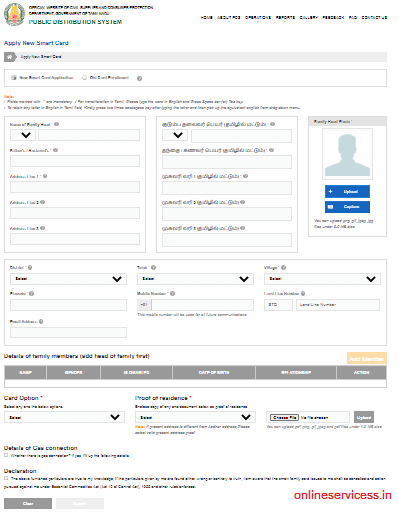 Fill form and upload any residency proof, click on submit button for submit your form after generate reference number of application.
How to check Tamil Nadu Smart Ration Card Status
To check the application status of your Tamil nadu smart ration card, you can follow the simple steps given below:-
First go to the official website of TNPDS, now open homepage of Tamil Nadu Ration card website.

Enter your reference number and click to submit button.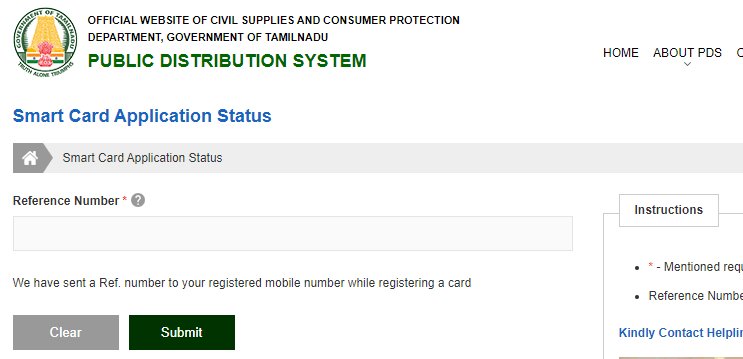 Show your ration card application status on your screen.
Helpline
Helpline Number- 1967 or 18004255901
Email Id- suppprt@tnpds.gov.in