West Bengal Voter List 2022 – search your name in Voter list
West Bengal voter list : West Bengal elections are due in April or May 2021 for 294 assembly constituencies. The voter list is being prepared for these constituencies. The revised voter list of West Bengal has been prepared on 15th January 2021. West Bengal Voter ID is an essential document for the citizens to cast their votes to their desired political party or contestant in the elections, the Voter ID is used to identify the citizens according to the constituency, state, and country. Unlike the past decades, the state's election commissions have been launched their electoral portals to manage the voter id cards and the electoral process online.
West Bengal Voter List 2022
Voter ID Card & Voter list is an essential document for casting a vote. Download West Bengal Voter List 2021 which is also known as Voter Verification List and then go for Your Polling Station. Under the CEO West Bengal Electoral List you will get Voter's Name, Epic No, Polling Station & Booth Number Details etc.
Overview Of West Bengal Voter List
| | |
| --- | --- |
| Name Of Article | West Bengal Voter List |
| Launched BY | Government Of West Bengal |
| Newly Announced On | 18th November 2020 |
| Total Consistency | 294 |
| Beneficiary | Natives of West Bengal |
| Official Website | http://ceowestbengal.nic.in/ |
How to Download Voter List in West Bengal ?
Below show to how to download West Bengal voter list 2022 online process.
Step 1 : First go to Electoral Roll – (CEO), West Bengal, Now show below screen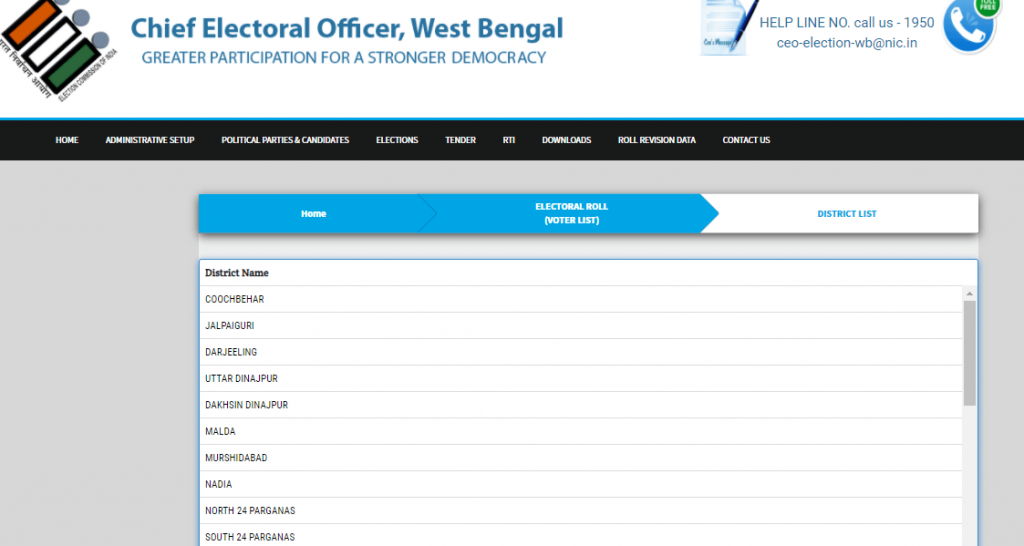 Step 2 : Select your District, for example select Darjeeling and show all taluka

Step 3 : Now Select Your AC name (taluka) then show below screen and click to your area wise on draft roll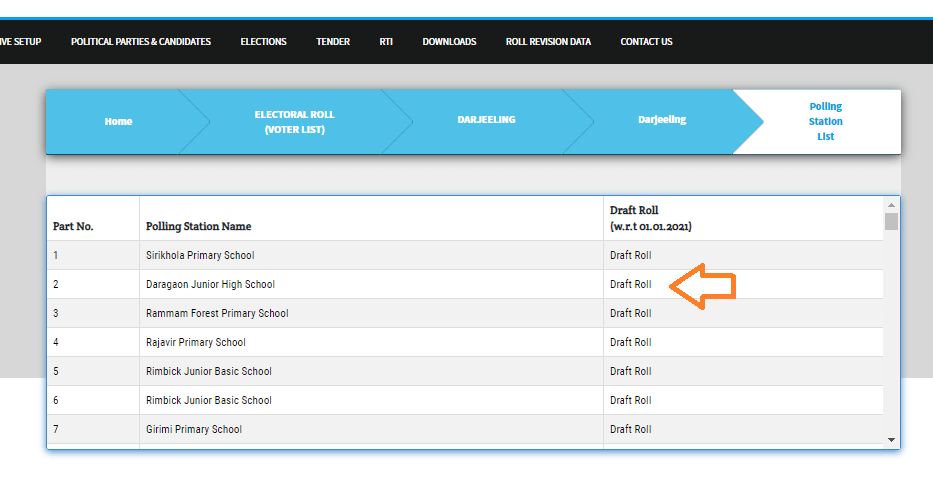 step 4 : After click on draft roll popup a captcha window, enter correct captcha and click to verify button

Now see your full list of your polling station and this list update to 18-02-2022
Name Search in West Bengal Voter list 2022
If you want to direct your name search in West Bengal voter list please follow below step
.Step 1 : Go to West Bengal CEO Website http://ceowestbengal.nic.in/Index and select option " Search your name in voter list " show in below image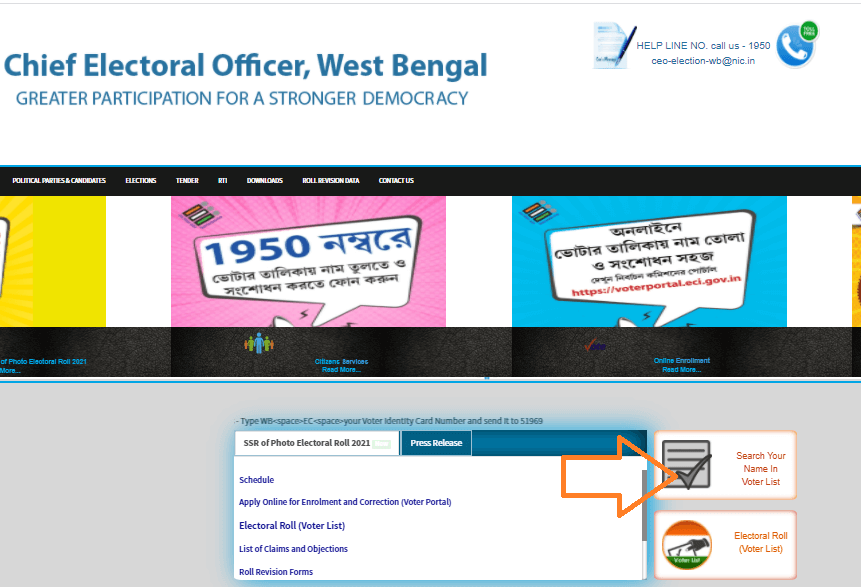 Step 2 : Open New tab and now available two option, first is search by name, second is Search by EPIC NO.
now enter your details : EPIC no.or name, and enter captch code, and hit to search button. also search option available to state wise, district wise, AC wise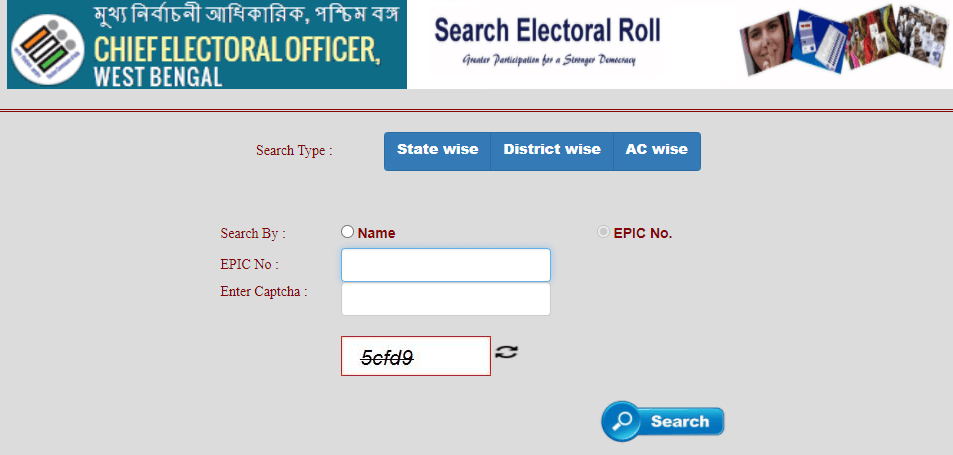 Helpline Number
If you still have any query you may contact on helpline number 1950 or email @
ceo-election-wb@nic.in.
Read More