UP Ration Card List | APL or BPL Ration Card List
UP Ration Card List 2022 | UP BPL ration card list | APL Ration Card List UP | New Ration card list UP
Uttar Pradesh Government has released UP Ration Card List 2022 (up ration card list 2022) APL BPL List. As we all know that ration card is a very important document. Which is used for our official non-governmental activities. Therefore, UP New Ration Card List has been issued by Uttar Pradesh Government. As we all know, the ration card is provided by the government at cheaper prices. Under this, government ration depots have also been opened by the UP government. You can read full information of UP New Ration Card list 2022.
UP Ration Card List 2022
As we all know, ration card is an essential and important document for every citizen in India. Issued by the state government to its citizens as per the public distribution system and mainly used in India to buy from fair price shops (ration depots). Complete information article about UP New Ration Card List 2021.
Benefits of UP New Ration Card List
A person can check his name online in the ration card sitting at home.
With BPL card you will get cheaper ration from ration depot.
The person whose name is not in the ration card list.
He can apply online from home.
Ration card used passport voter ID card and others
Used to implement government documents.
documents required
Uttar Pradesh Ration Card A list of documents required by NFSA for the new application has been prepared which is as follows.
Aadhar Card
PAN card
Recently click passport size photo
bank account passbook
caste certificate
income certificate
Receipt of electricity bill
Gas Connection
Check UP New Ration Card List 2022
We Guide to two method for see the name in the Uttar Pradesh Ration Card List. First Go to UP Ration Card official Website https://fcs.up.gov.in/ and click on " Ration Card list" Show in below image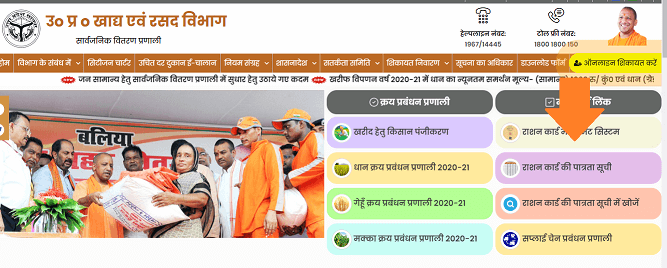 After clicking on the click button, you will have a new page open. After going to that page, you will have to click on Your The district.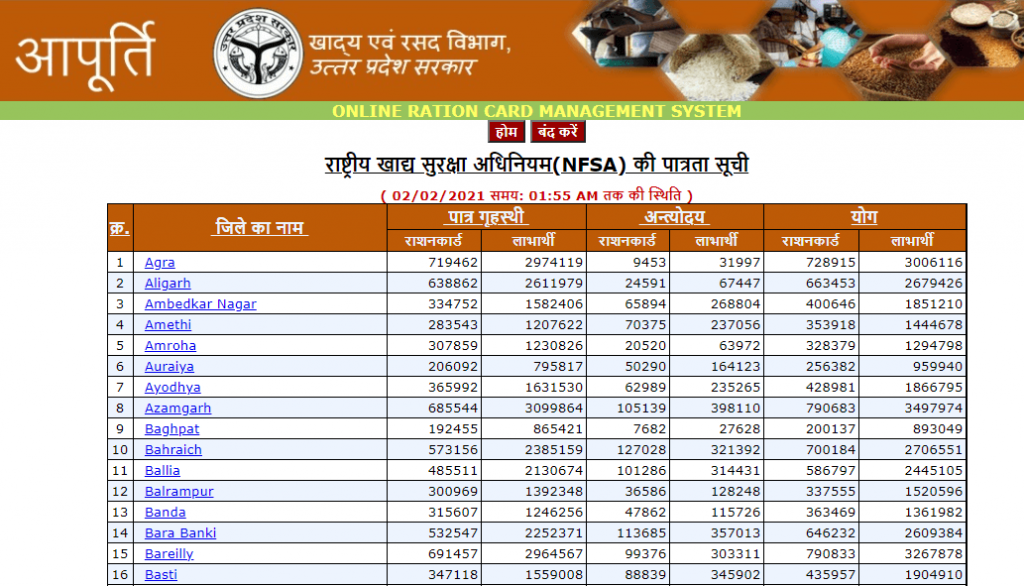 After click on your District name For example, you click on the district Agra, web page show two option first is urban area and second is rural area.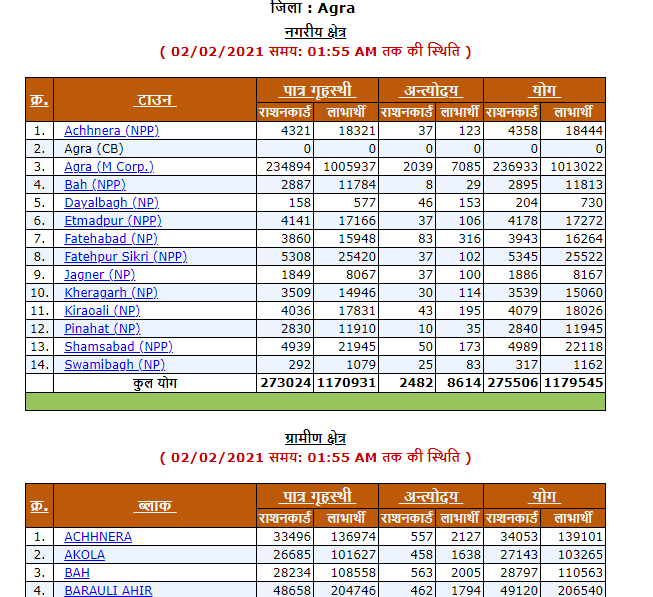 Now click your block or town. show your ration card shop name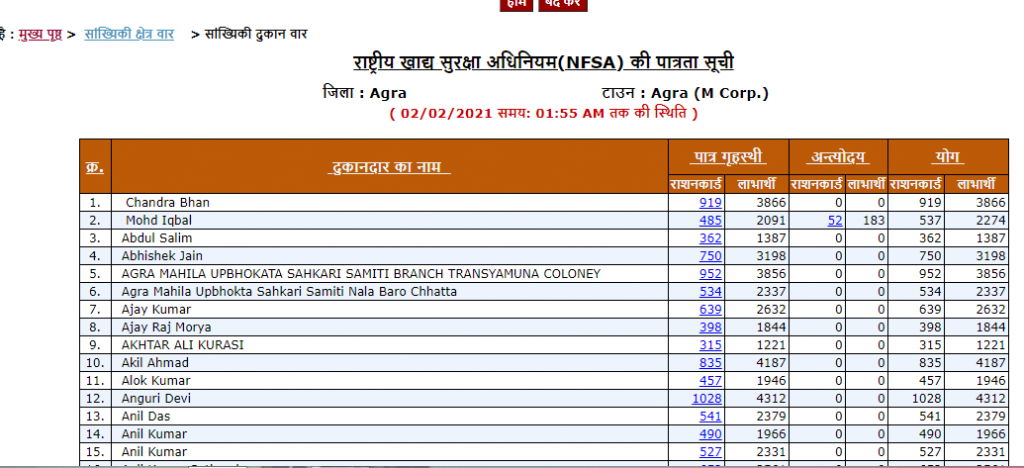 Show your Shop name and click on ration card number, After that you will get the eligibility list of National Food Security Act and you have to click on it. A list of food security will appear. From this list, you have to click on the your name.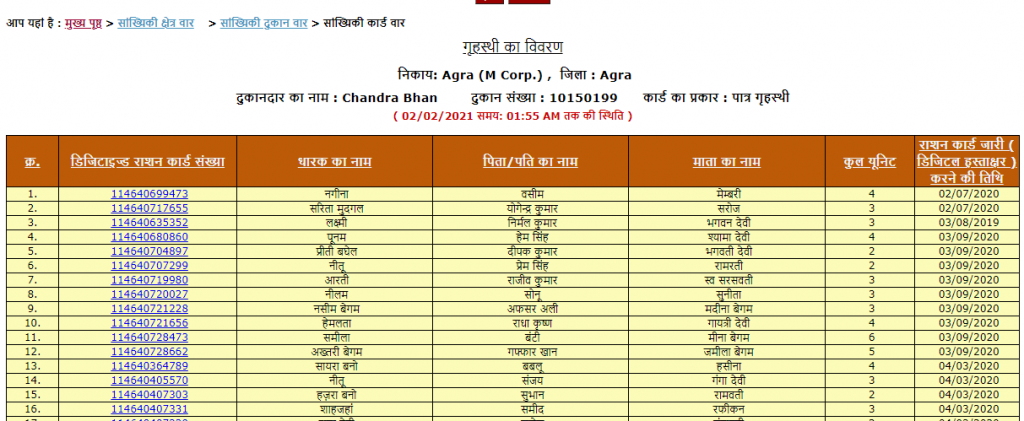 After click your ration card number all family member name will appear.
Check Eligibility of ration card
Second Method : Now Guide to direct search your name in UP ration card list
First go to fcs website https://fcs.up.gov.in/ and select option from menu to "search ration card" show in below image

Now open new page and show two option first is search by ration card number, second is other entity of ration card. click on search by ration card number

Then after that you will have this type of page open. Now enter your ration card number and captch code after click on search button

If see your name here you can eligible to ration card.