MP Online Portal Services – mponline.gov.in
MP Online is known as Madhya Pradesh Online .Which is the department of Madhya Pradesh government. Students who want to get jobs in MP Online should visit everyday https://www.mponline.gov.in/portal/ web page. as soon as the job applications are issued by the MP Online, you will get the notification. There is a lot of craze in MP Online jobs among the youth of Madhya Pradesh. The job of the MP Online is considered to be an evergreen job.
MP Online services provides for various government departments related to admission into various educational boards, online assessment for recruitment, counseling for admission into various colleges, bill payments, reservation for forest excursion booking, donation for religious services and admission process into various universities
Mp Online Services list
Mp Online offer many Services and job portal, all government scheme information
list of services
CSC
Reservation
online jobs
E-Science
counselling
Dharmarthe seva
Result
Bill Pay
Collages
KIOSK
Create MP online ID
Everyone wants to know about creating id of MP online.
go to official website
https://www.mponline.gov.in/portal/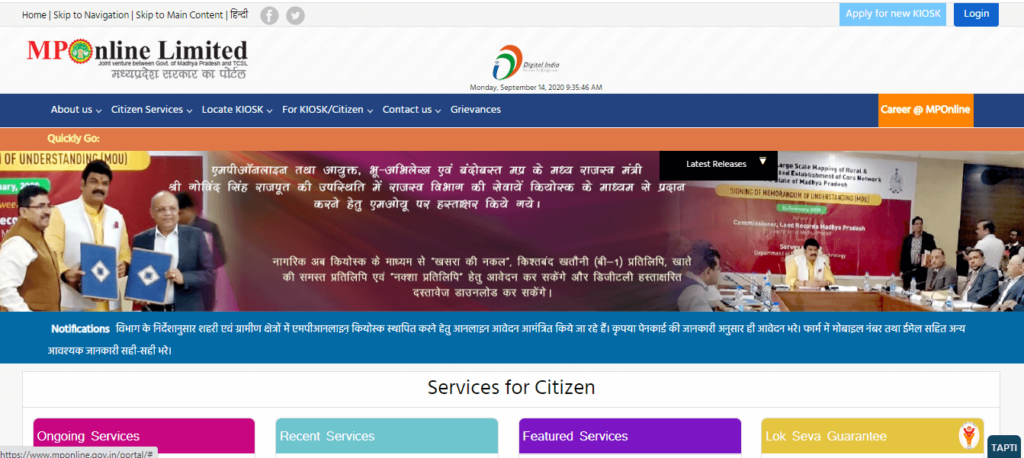 After opening the website of MP online, click on menu then select kiosk/citizen.
Select Apply for new KIOSK
After selecting this new page will open registration Form.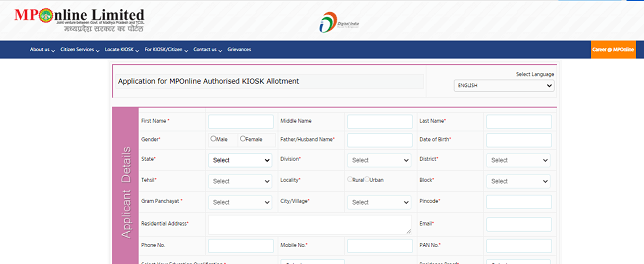 There many options are given in this page, fill every option which is required Such as desired user ID, password, confirm password, recovery email ID, mobile number and verification code.
Now click on create account.
After clicking on create account option your registration will be done. Now an activation link will be sent at your email ID.
Open your email ID and click on the activation link.
By clicking on activation Link your account will be activated. So this is the way to create registration id of MP online.
How to see MP online result?
As we know MP online is an online portal of Madhya Pradesh state. Various exams are conducted by different recruiting bodies of Madhya Pradesh government through an online portal.
MP online is very important part of Madhya Pradesh government because in Madhya Pradesh every application form filled through MP online portal.
After appearing in the examination conducted by the Madhya Pradesh government, every candidate wants to know his or her result. Candidates can login the official website of MP online to see their results.
The official website is www.mponline.gov.in. After login this website candidates to go to the page of results. After opening the page of results, candidates have to fill their application number and date of birth which is asked by the website.
After filling the required information, click on get score. Now your result will be downloaded. So this is the way to see MP online Result.
How to apply KIOSK ?
Please See this Pdf File Click Here
MP online is an authorized portal of Madhya Pradesh government through which Madhya Pradesh Government develops government services of Madhya Pradesh government department and delivers it to citizens of the state.
Read More