UIDAI – E Aadhar card Download and check status
UIDAI – Unique Identification Authority of India : The dependence on Aadhaar (AADHAAR) card has increased significantly. It has become mandatory to link Aadhaar card with bank account, PAN card, mobile number etc. In addition, the information given in Aadhaar (AADHAAR) must also match the information given in these documents. If your information does not match the information of Aadhaar, it is not possible to link it
First visit near aadhar card center and apply aadhar card application after you can download aadhar card
UIDAI Aadhar card Staus check online
Now we show step by step process to check your status of Aadhar card
First To Go UIDAI Website https://uidai.gov.in/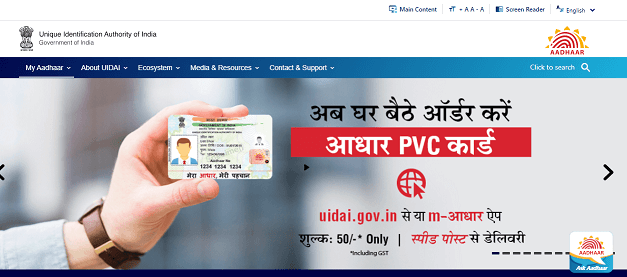 Now select menu " my Aadhar " to check aadhar status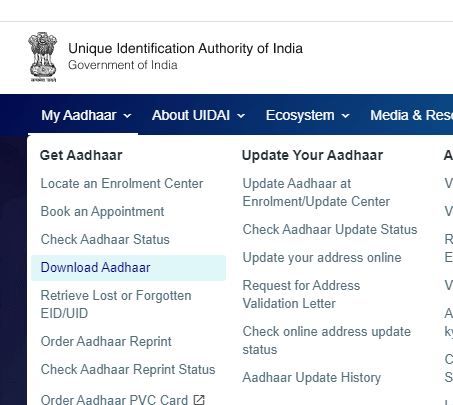 Now open New tab and show like show below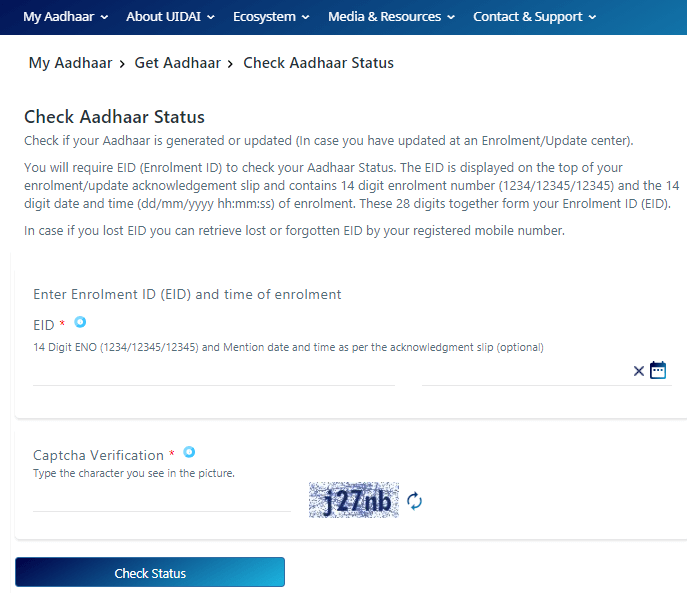 Now, enter EID and Captcha Verification ( EID is 14 digit in your slip when you apply aadhar card )
Now you see your aadhar card status.
UIDAI Aadhar card Download
If your aadhar card generate you can download your aadhar card online
Aadhar card Downloading , you will need an Aadhaar Enrollment Number or Aadhaar Number
After this, you can easily download your Aadhaar card online and take a print of it and use it for any purpose.
Aadhar card Download step by step
Go to uidai Website https://uidai.gov.in/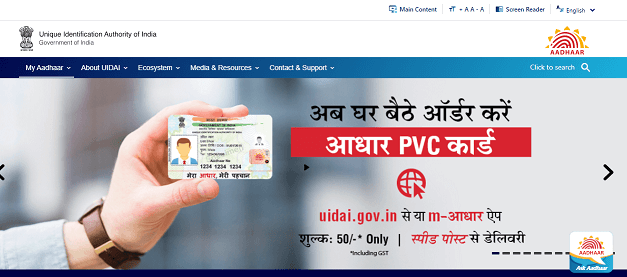 Next to Select my aadhar to download aadhar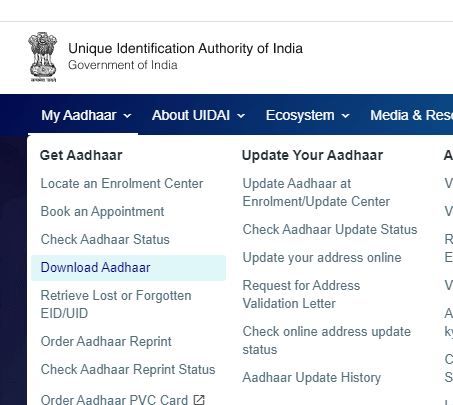 After Show form to fill all Details, if you have aadhar number then select aadhar number
if you download first time then select enrolment ID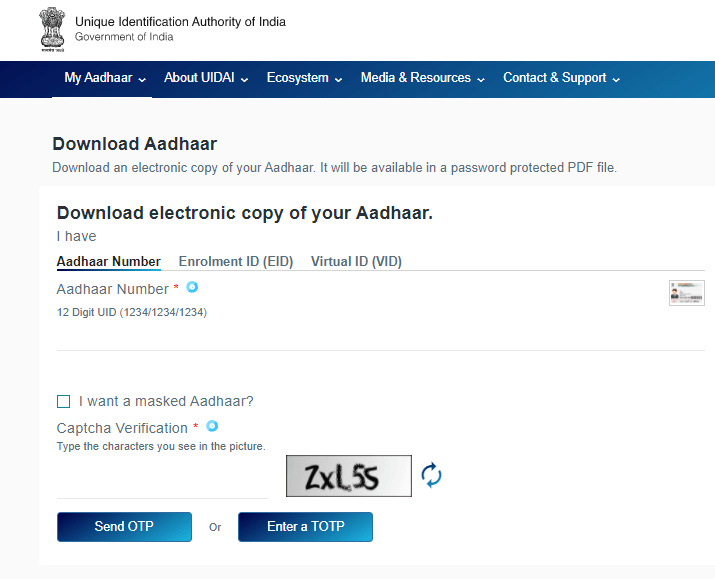 After you fill all details and captcha Code, you get OTP in your mobile
Enter your OTP And Download your Aadhar card
UIDAI About Password your Downloaded Aadhar Card
Keep in mind that the password of the downloaded aadharcard downloaded file of Aadhaar card will be 8 characters. In this, the first 4 letters of the name given in the Aadhaar card and then your year of birth will have to be written. For example, if your name is Suresh and your year of birth is 1990, then your password will be SURE1990.
Now according to the information released by UIDAI, after paying a fee of Rs 50 from its website, you can apply to reprint Aadhaar and order PVC Aadhar Card. Within 5 days of your payment, you will get an Aadhaar card through Speed ​​Post.
Help Line Number for Aadhar Card
Read More