Apply Pan Card Online NSDL
Pan Card Online Apply :The process has been simplified and has been made more accessible, enabling you to apply both offline as well as online. That is why today we are going to tell you the whole process of how to create a new PAN CARD here, because it is a little difficult to make a PAN CARD for which individuals go to the market or a computer shop and give 200 to ₹ 300 and we will give you only 50 From within ₹ 60, making a PAN card will tell you that you can make a PAN CARD for just ₹ 100 and if you want a physical PAN card, then for this you will have to spend ₹ 120 and very easily your PAN CARD will be given by you. It will be sent to the address. Now let's understand how this process is done.
How to Apply for Pan card online Using NSDL?
Now day, Easily Apply pan card online, we guide you to step by step
Step 1: First Go to NSDL Website https://www.onlineservices.nsdl.com/paam/endUserRegisterContact.html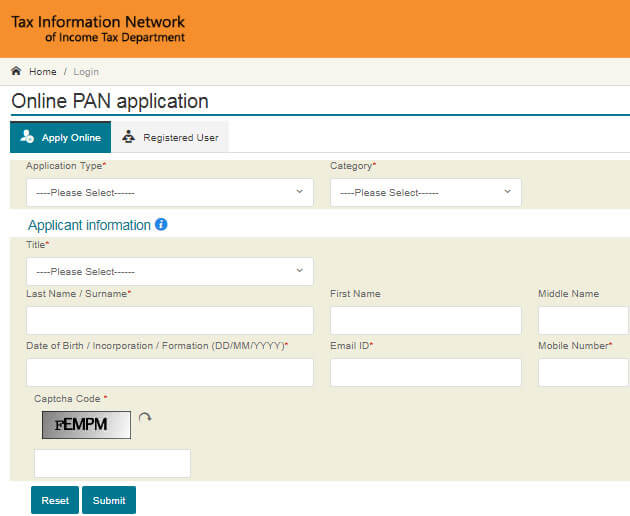 Step 2 : Select Application Type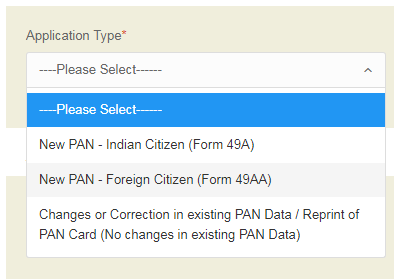 Step 3 : Select Category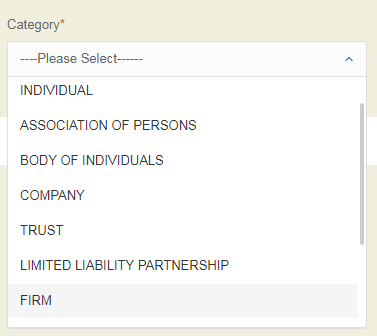 Step 4: After You Fill Your Personal details like a Name, Date of birth and more, after you fill form enter captcha code and submit form

Step 5: After Submit form next step to go click on Continues with pan Application Form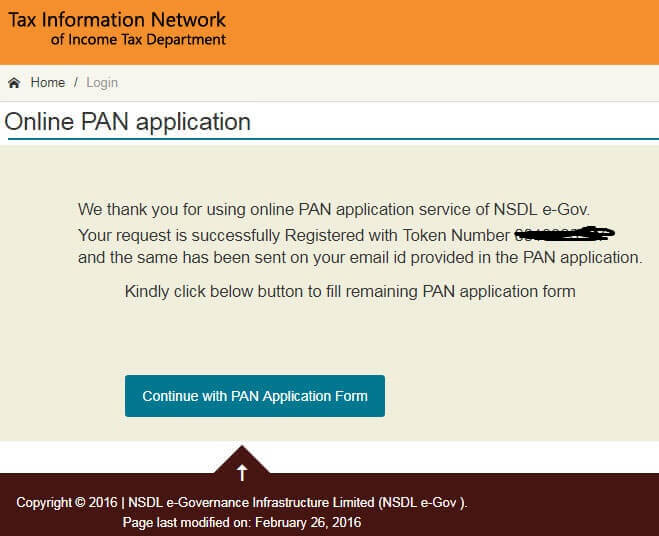 Step 6: Next to submit e-KYC show below image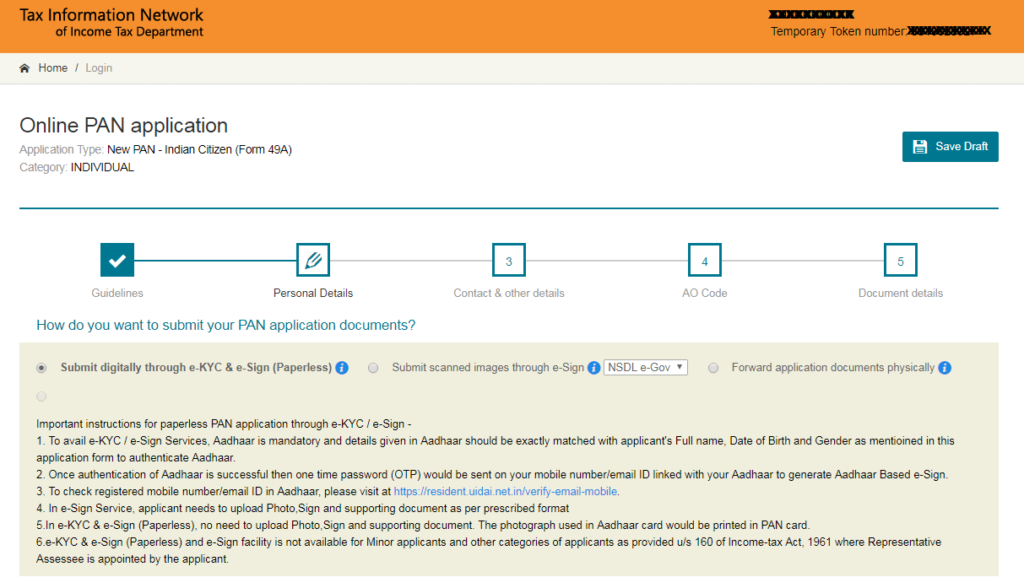 Step 7: Submit your kyc, Enter you details and fill name
Step 8: Next is AO Code enter ( you can find your adress AO Code visit https://tin.tin.nsdl.com/pan/servlet/AOSearch )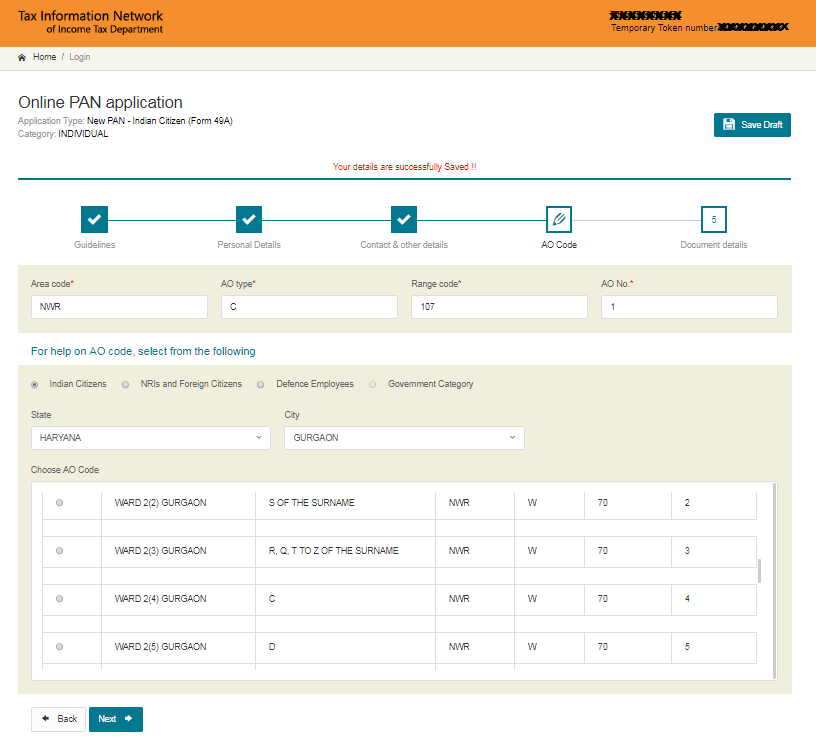 Step 9: Enter Details and select document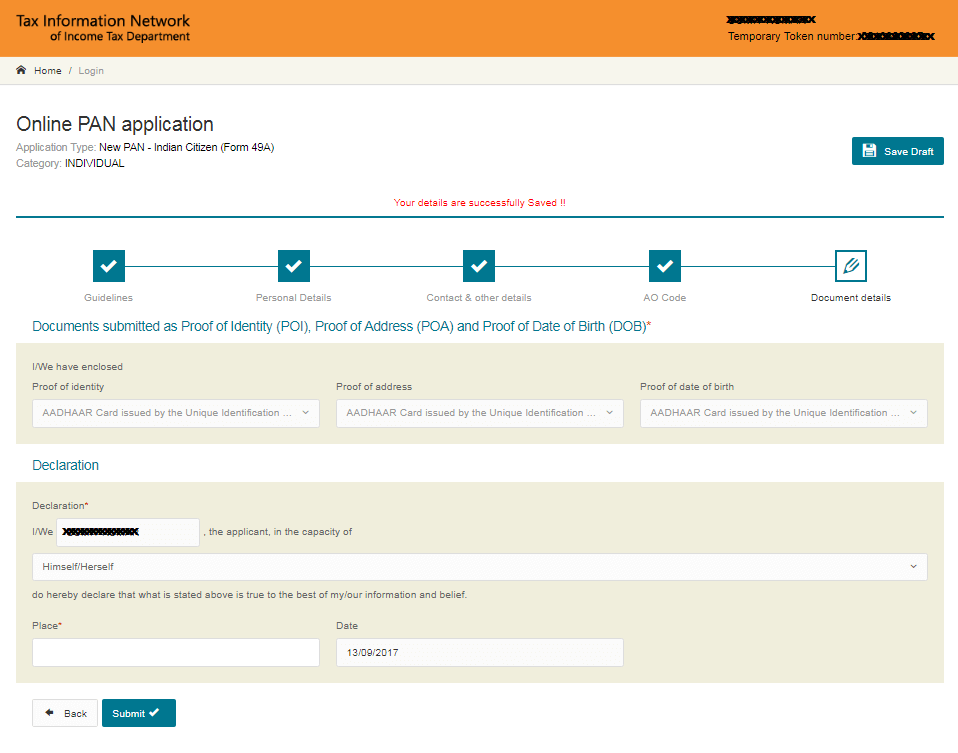 Step 10: Check All Details Correct then submit your application
Step 11: After submit your application redirect to payment option, Two option available one is demand draft second is online payment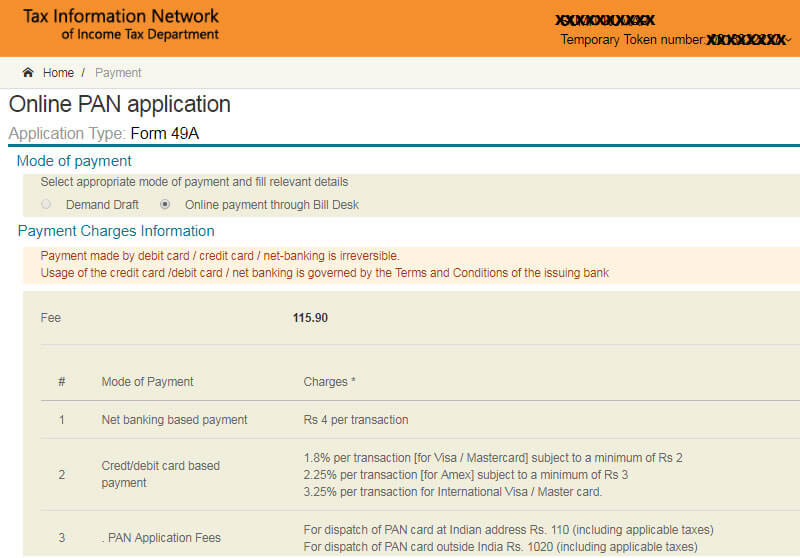 Step 12: If you pay Online payment after Generate acknowledgment number and print this form, acknowledgment number use to check application status
Step 13: After print form and passport size photo, document to send post NSDL Pan Card Officce

NSDL e-Governance Infrastructure Limited,
5th floor, Mantri Sterling, Plot No. 341,
Survey No. 997/8, Model Colony,
Near Deep Bungalow Chowk,
Pune – 411016′
must write on post cover' APPLICATION FOR PAN- N-Acknowledgment Number
Step 14: After 7 day of submit your application, you can check your status online
Charges of Pan Card Online Apply
Charge of pan card is 120 rupies
Required Document for apply pan card online
1. Date of Birth Proof (Any One)
Aadharcard
Voter ID
Driving License
Passport
Ration Card With Photo
Photo Proof ID
Government ID
2. Adress Proof (Any One)
Electricity Bill
Water Bill
Landline BIll
Gas Bill
Bank Passbook
Benifits of Pan Card Online Apply
Application From Home
Not Required Visit ant Government Office
You check your application status